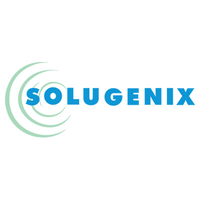 Data Scientist
Solugenix India Private Limited
---
About Company :
Solugenix is an information technology services firm that has a rich history of providing comprehensive technology services and solutions for more than four decades.
As a pioneer in IT services, we've partnered with some of the biggest global corporations across many industries. Our history was built on a foundation of partnerships with global brands like McDonald's, Microsoft, CIT Group, Johnson & Johnson, Herbalife, Sony Pictures Entertainment, and many others. Whether it's providing dedicated support centers, staffing quality teams, or delivering business service solutions, clients can always count on Solugenix.
---
Job Description :
Customer Focus – Dedicated to meeting the expectations of internal and external clients.
Problem Solving – Uses rigorous logic and methods to solve difficult problems with effective solutions. Probes all fruitful sources for answers. Is excellent at honest analysis. Looks beyond the obvious and doesn't stop at the first answers.
3-4 years of experience in the machine learning domain, preferably life sciences/healthcare
Extensive programming skills, ideally in Python. Proficiency in Numpy, Pandas and Scikit
Intermediate to advanced level knowledge in Machine Learning / Statistics.
Must have experience in using Statistical techniques like: Regression Modeling/ Optimization/ Structuring/ Machine Learning Technique
Preferred Masters or B Tech in CS / EE / Mathematics and Computing or a related discipline from a top Tier Institute (We will consider exceptional applicants with other backgrounds).
---
Skills Required :
Desired Skills but not mandatory:
Knowledge of any deep learning framework
Experience in Natural Language Processing / Computer Vision using Deep Learning
2 years of hands on experience in one or more analytics tools: SAS/SQL and R/Python and VBA/Alteryx
Time Series Analysis
Bayesian Statistics
Communication – Able to convey ideas and information clearly and accurately to self or others whether in writing or verbal