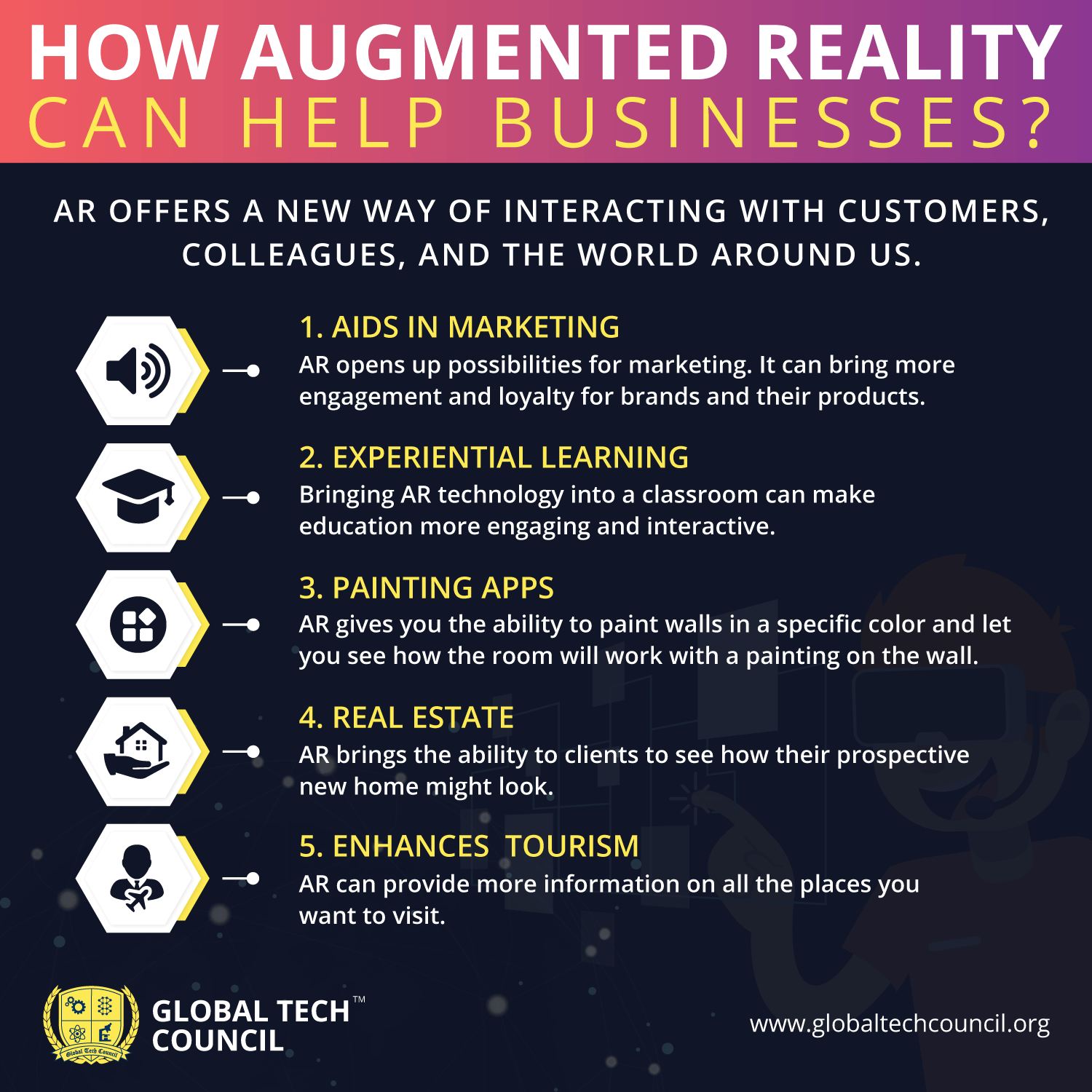 How Augmented Reality Can Help Businesses?
Augmented and virtual reality technologies can help you boost sales, train employees, improve efficiency — and much, much more.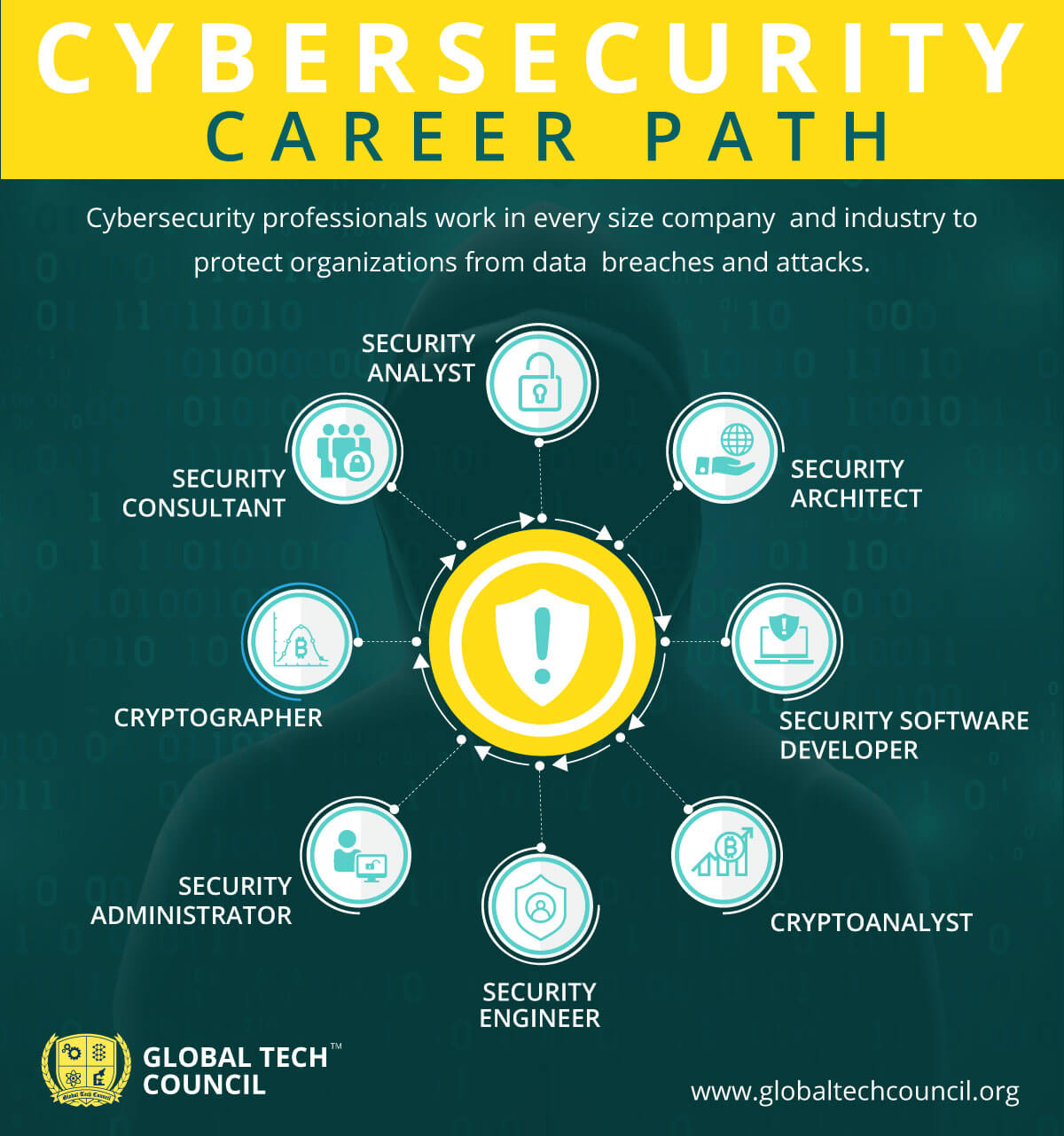 Cybersecurity Career Path
As a cybersecurity expert, you will have a huge range of career options across a wide variety of industries. Job opportunities for cybersecurity positions have grown three times faster than openings for IT jobs overall.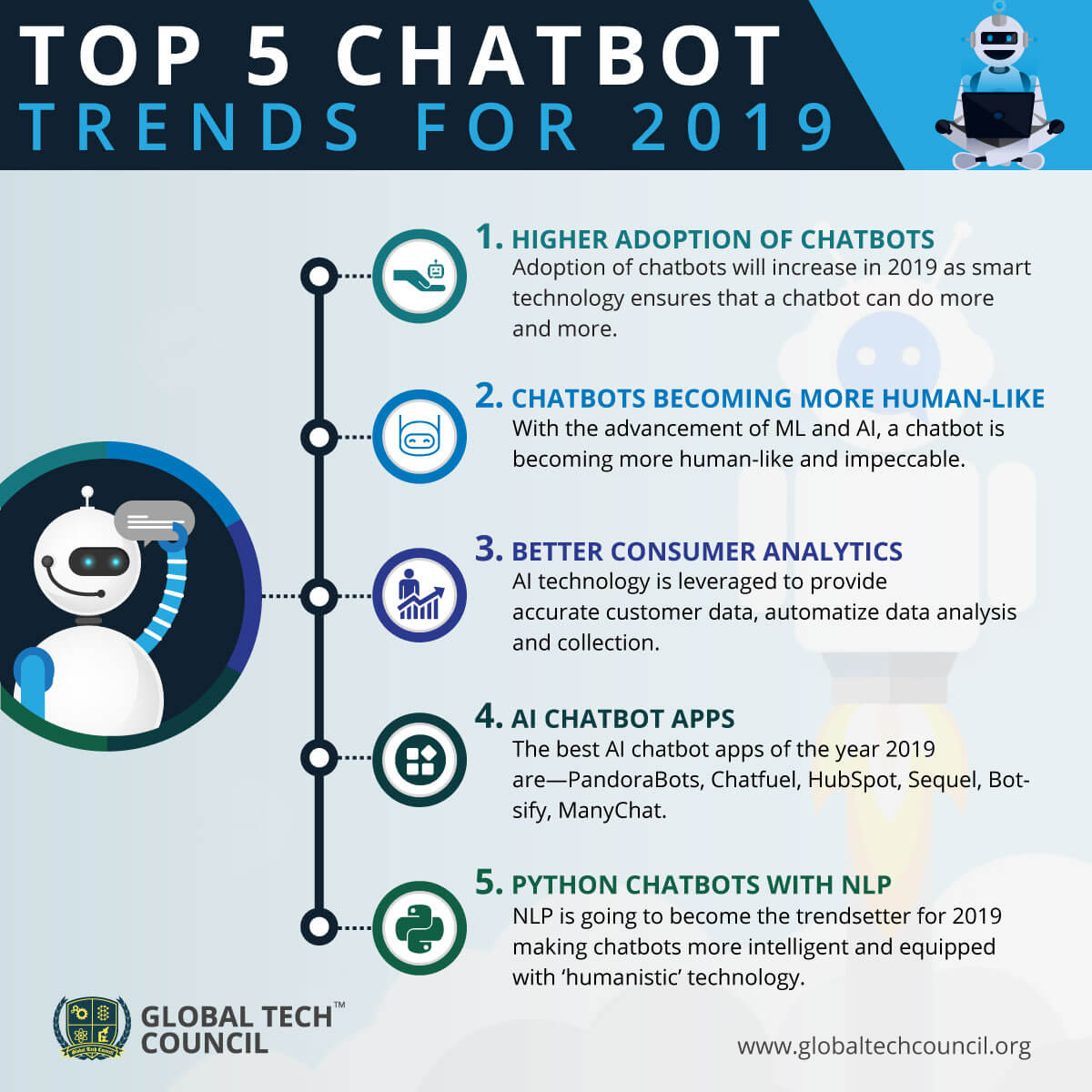 Top 5 Chatbots Trends For 2019
Chatbots help in creating business brands and giving the best customer services. Here is an infographic illustrating the top trends of chatbots.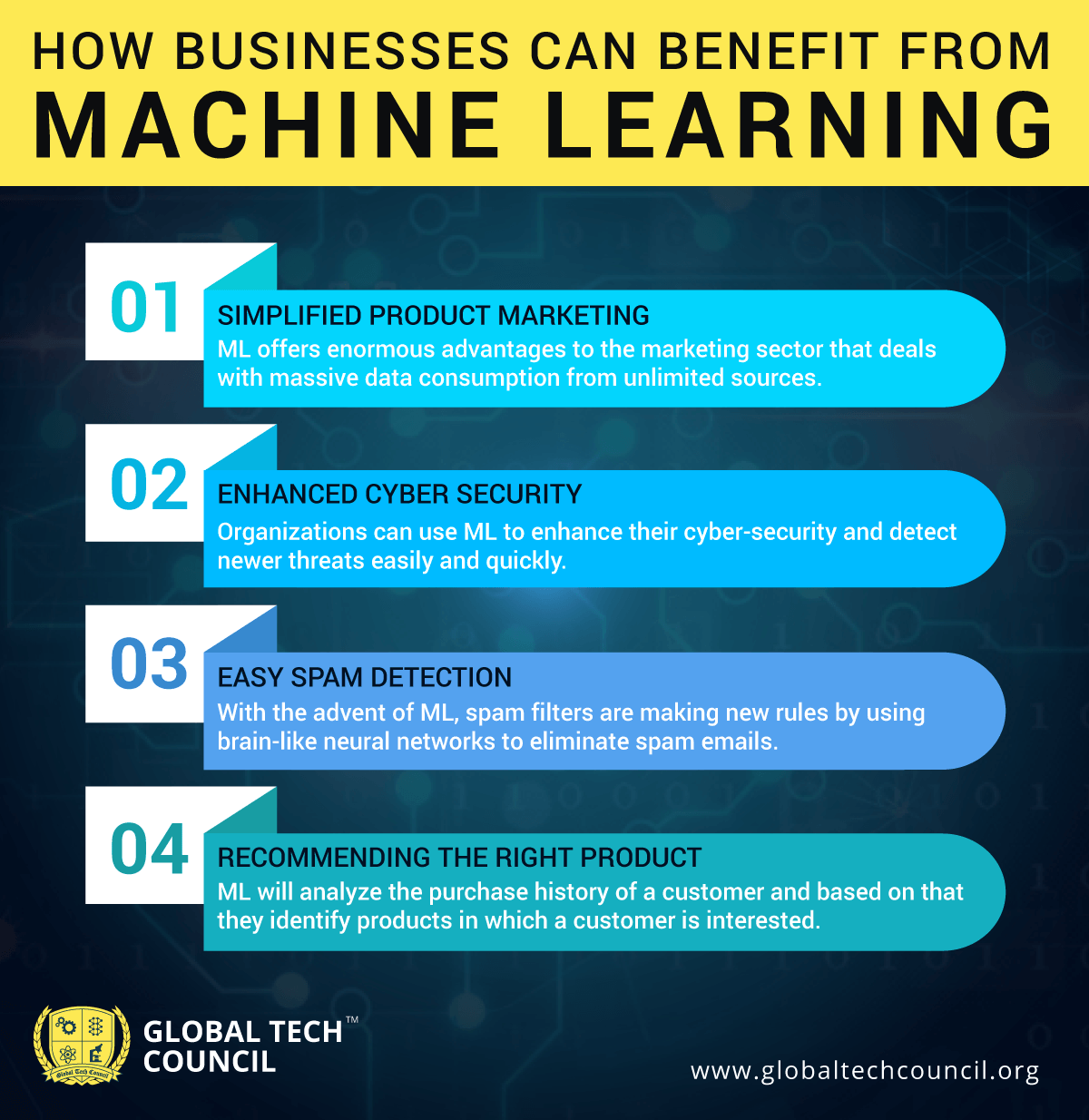 How Businesses Can Benefit From Machine Learning
Machine learning in business helps in enhancing business scalability and improving business operations for companies across the globe.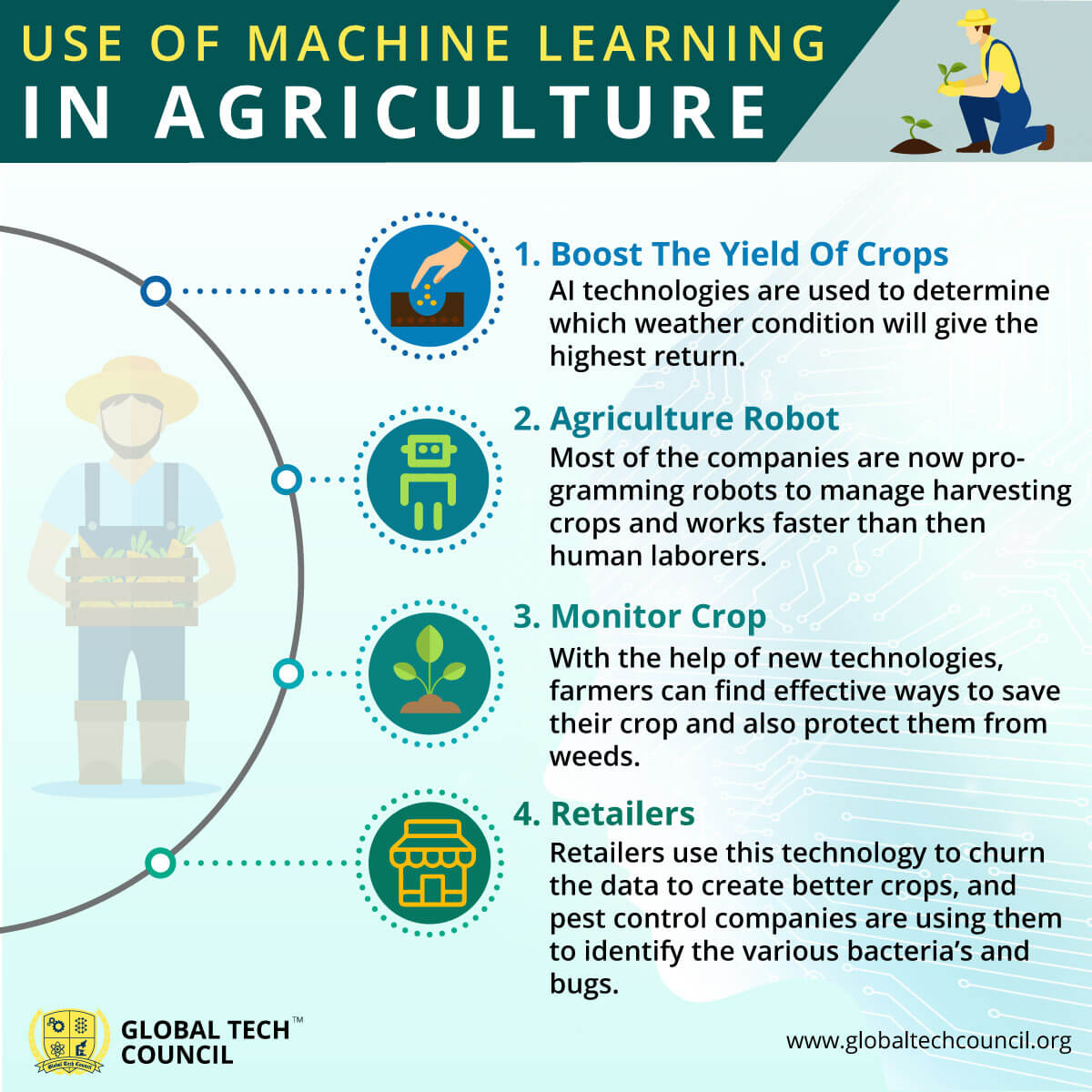 Use of Machine Learning In Agriculture
Machine learning is a trending technology nowadays and it can be used in the modern agriculture industry. The uses of ML in agriculture helps to improve the productivity and quality of the crops.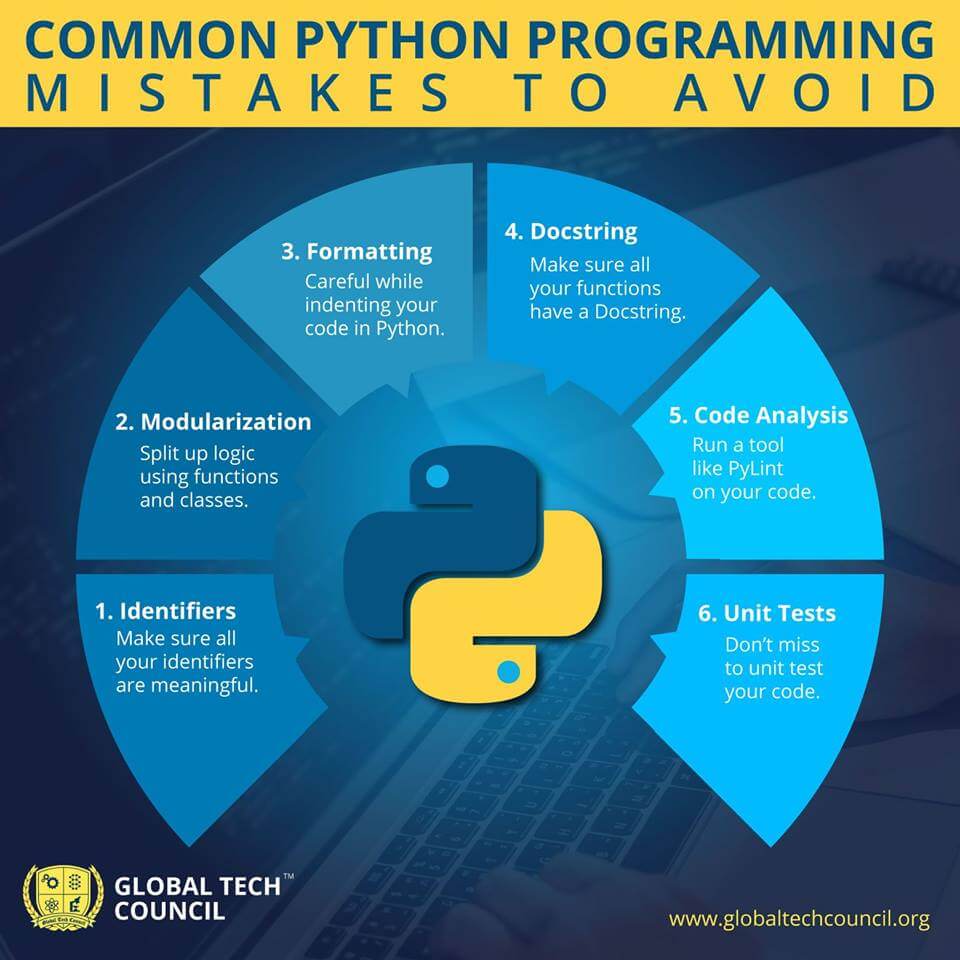 Common Python Programming Mistakes To Avoid
The Python programmers can easily make the software deliver richer user experience by avoiding common Python programming mistakes.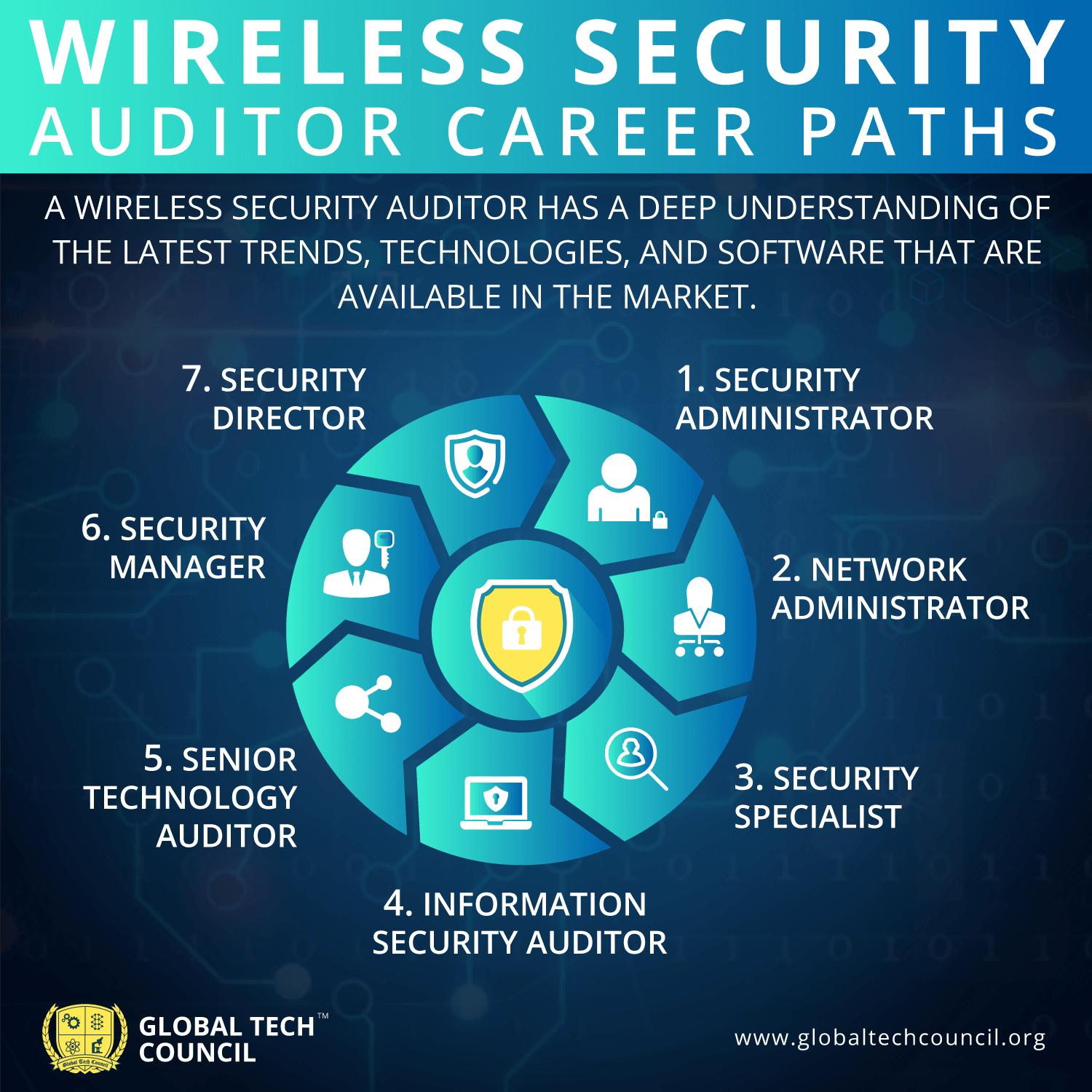 Wireless Security Auditor Career Paths
Wireless security auditors are the ones who are counted upon for advice on security policies.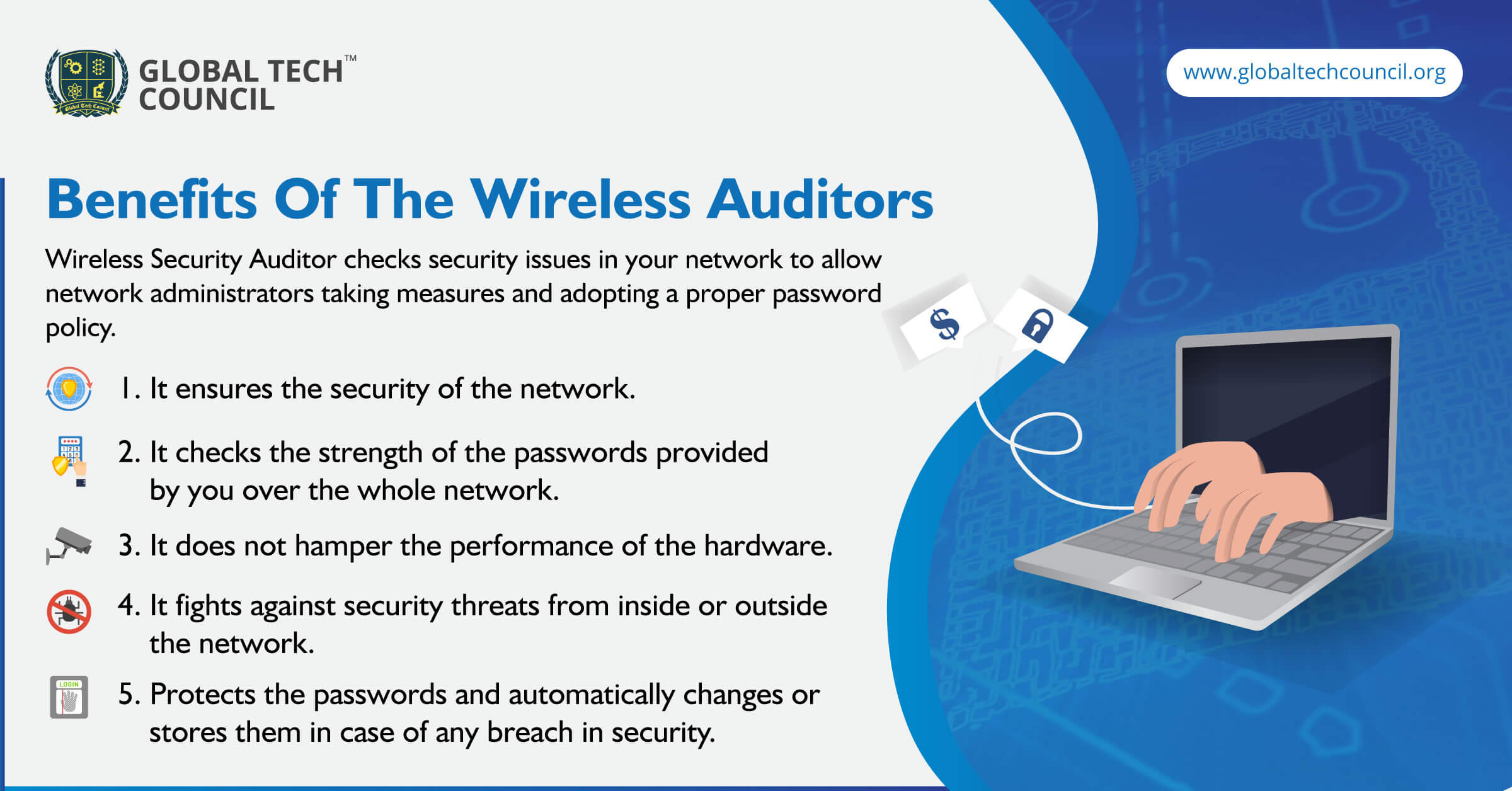 Wireless Network Security Auditor
A wireless security auditor has a deep understanding of the latest trends, technologies, tools, and software that are available in the market.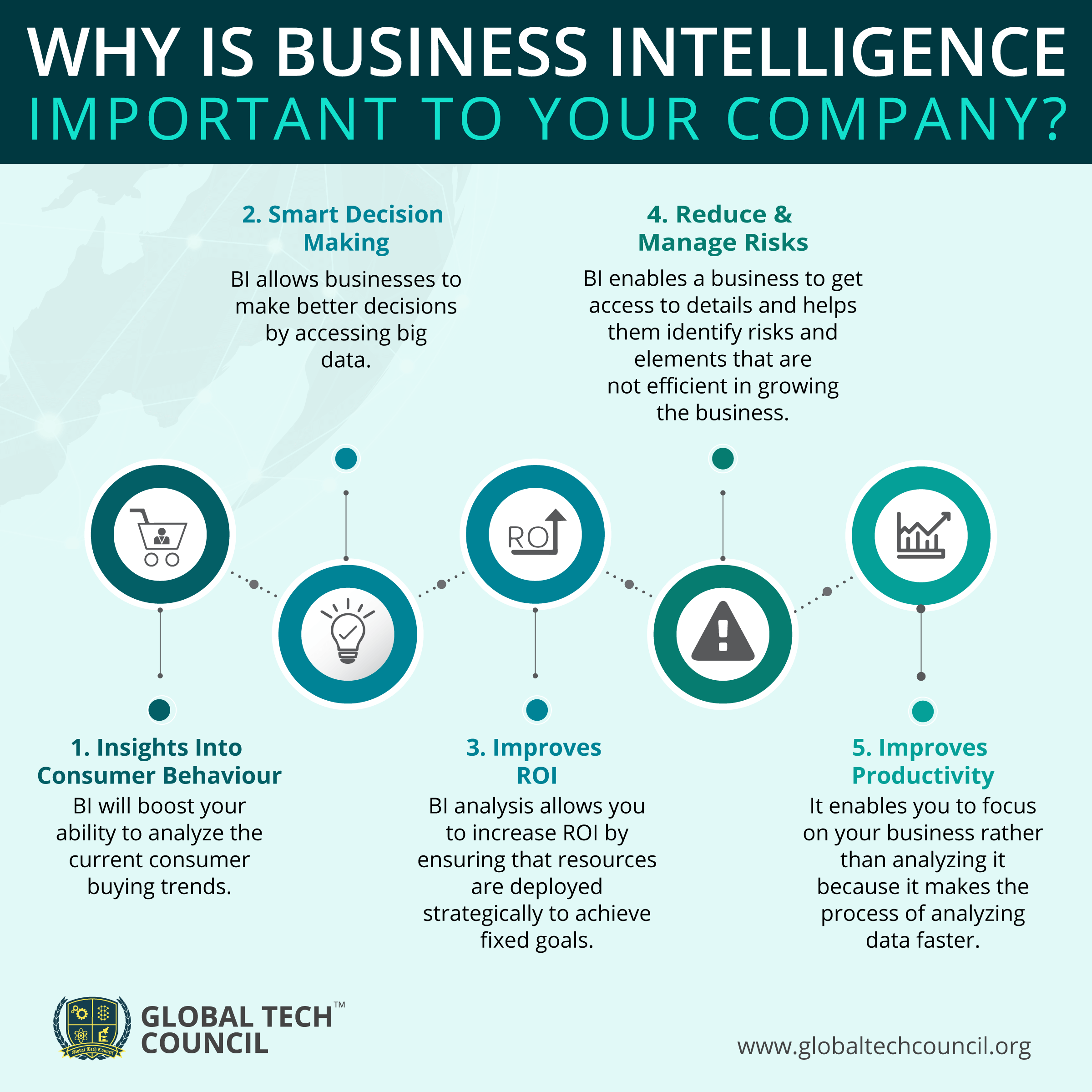 Why Is Business Intelligence Important To Your Company ?
BI is a technology-driven process for analyzing data and presenting actionable information to help executives, managers, and other corporate end users make informed business decisions.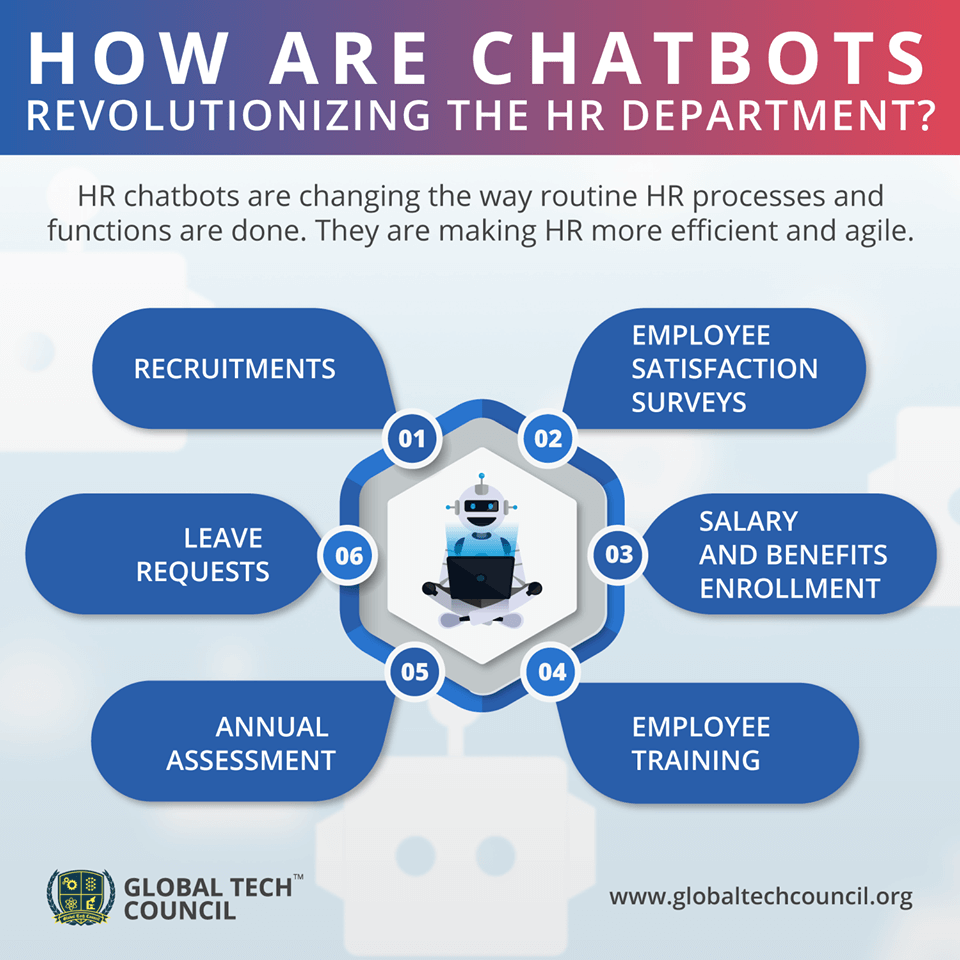 How Are Chatbots Revolutionizing The HR Department?
Chatbots in Human Resources provides a helping hand to better manage their tasks and improve productivity.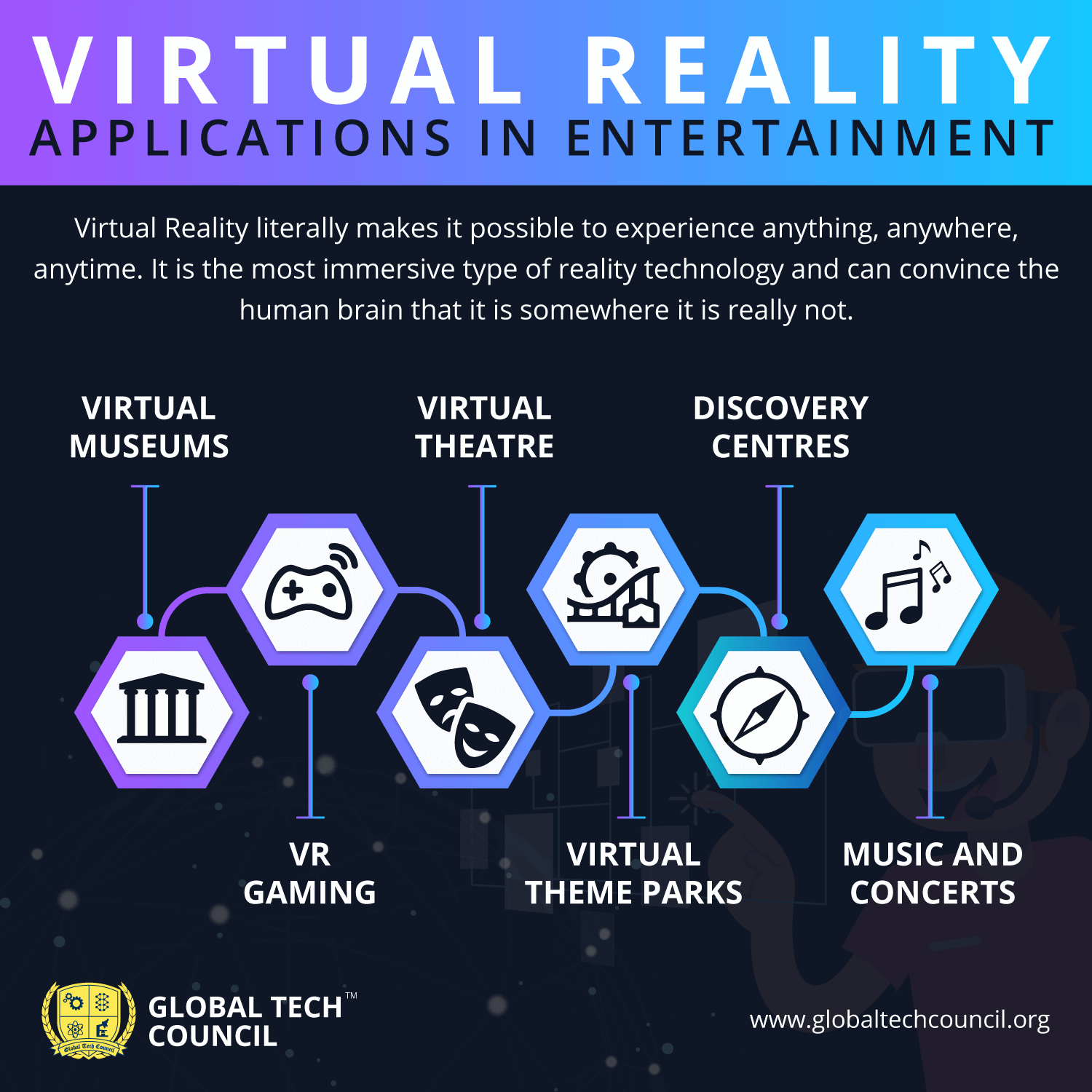 Virtual Reality Applications In Entertainment
There are several applications of virtual reality technology in human lives. Some of them will be discussed here.