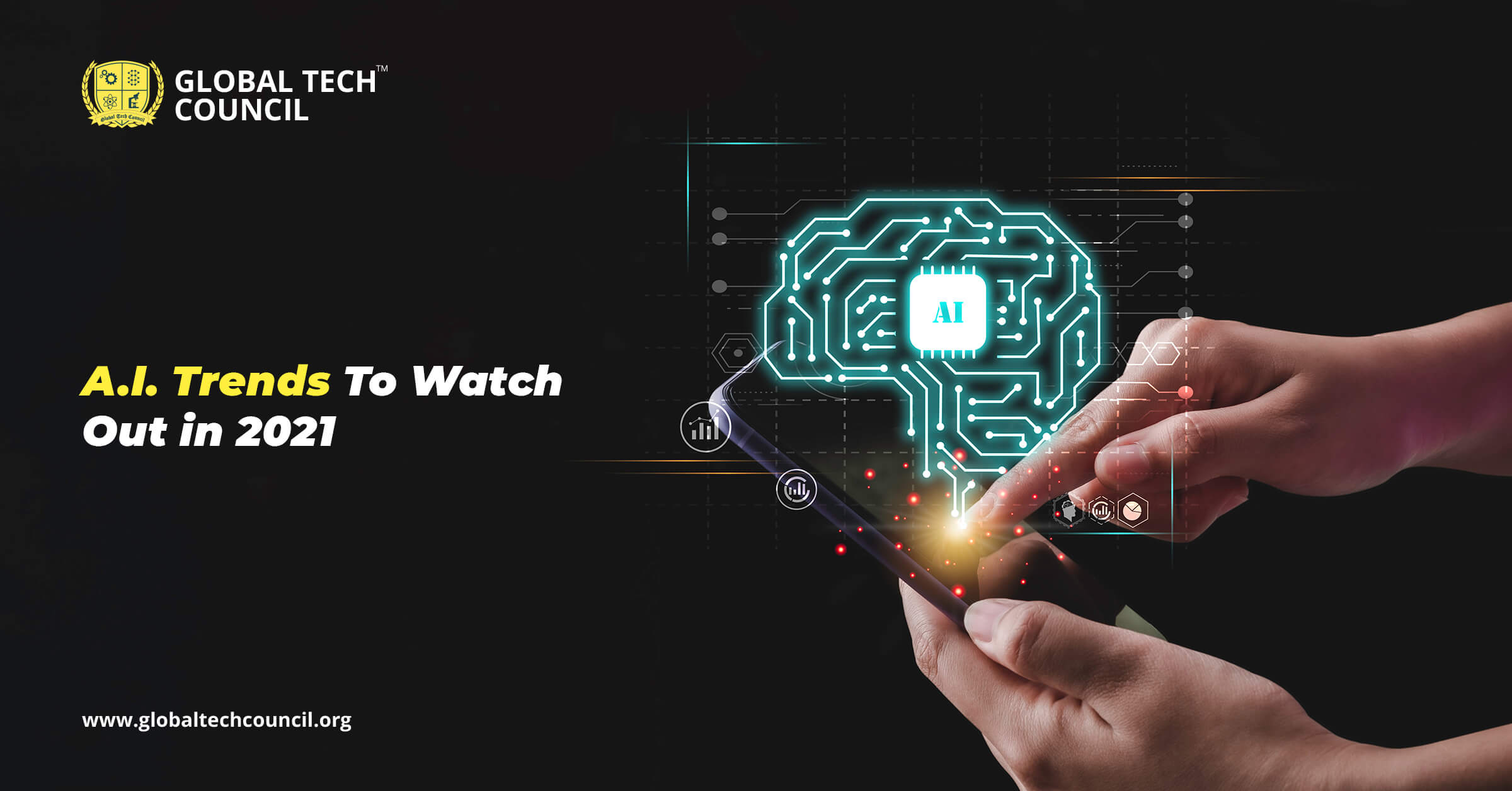 If the domain of Artificial Intelligence interests you, you have landed on the right page as this article talks about some of the A.I. trends that every A.I. enthusiasts must know.
Table of Contents
Introduction
Key Trends That Shape The Future of A.I.
Concluding Lines
Introduction
A few years back, Dr. Kai-Fu Lee, AI oracle and venture capitalist, stated that "A.I. would change the world more than anything in the history of humankind," and at that time, no one wondered if this statement would become damn true. Where some domains have just started their journey in the Artificial Intelligence space, some sectors, including healthcare, logistics, manufacturing, to name a few, have implemented A.I. for their efficient operations, and now it's almost impossible for them to ignore its existence.
As Artificial Intelligence is making its footprints in almost all domains, many new trends are emerging in this space. If you are interested in learning more about this futuristic technology and become a Certified A.I. Expert, favorable chances are on their way.
Key Trends That Shape The Future of A.I.
Growing Demand for A.I. Experts
A.I. to Make Healthcare More Accurate and Less Costly
A.I. will Increasingly be Monitoring and Refining Business Processes
More Devices Will Run AI-Powered Technology
AI Usecases Will Explode
Growing Demand for A.I. Experts
At present, there is already a growing demand for A.I. Developers and Experts who can develop software for systems, robots, and artificial intelligence applications and programs. If we look at the research conducted by IDC Spending Guide in 2019, it states that worldwide spending on Artificial Intelligence systems will surge by $98 Billion by the year 2023. As almost all domains are adopting Artificial Intelligence, varied industries require the expertise of skilled A.I. Experts. Apart from this, there will be newer job opportunities for those who have the right and relevant skill sets.
A.I. to Make Healthcare More Accurate and Less Costly
A.I.'s ability to ensure that all logs of records are kept private, allowing patients, doctors, and healthcare providers to quickly share the information and empowering patients by giving rights in their hands while deciding who gets access to their medical records is transforming the healthcare sector drastically. Apart from that, Artificial Intelligence can speed up routine and free up more time for clinicians to focus on other complex tasks. Thus the future of Artificial Intelligence in healthcare could provide better preventive care, reduce the length of hospital stays, making clinical diagnoses and treatment plans, and much more while cutting costs.
A.I. will Increasingly be Monitoring and Refining Business Processes
Artificial Intelligence also has the ability to automate business tasks such as filling in forms, generating reports and diagrams, producing documentation and instructions, and much more. This robotic process automation, also known as RPA, will free businesses from the time-consuming but essential administrative work, helping businesses to focus and spend quality time on complex, strategic tasks. Thus, technology helps in boosting revenues, improve customer experience, increase productivity and most importantly drive business growth to a great extent.
More Devices Will Run AI-Powered Technology
As the concept of Artificial Intelligence is taking things to the next level, it is expected that soon we will start to see its uses in an increasing number of tools, gadgets, and devices. We may expect Artificial Intelligence-based tools to be frequently embedded into our vehicles, household appliances, workplace devices, etc.
In the coming years, we could see more and more devices of every form and size starting to think and learn for themselves. It's for sure that the majority of us will interact with Artificial Intelligence without even appreciating it.
Overall Use Cases of AI Will Explode
Today, A.I. is already useful in developing smarter products, smarter services, automating repetitive tasks, manufacturing processes, and much more. Undoubtedly, it will continue to act as a technological innovator in the years to come.
Concluding Lines
This has led us to the end of the discussion. A.I., according to Elon Musk, could become humanity's biggest existential challenge. But according to other technocrats, Artificial Intelligence could help us make meaningful progress in solving the world's grand challenges. Considering both beliefs, the reality is that it all depends on how we handle the transition to an era of Artificial Intelligence.
The time will tell how A.I. trends play out and what innovations they bring in front of all of us.
Want to become an A.I. developer? Why wait? Enroll in the best artificial intelligence certification courses and become a Certified Artificial Intelligence Expert. Check out more at Global Tech Council.