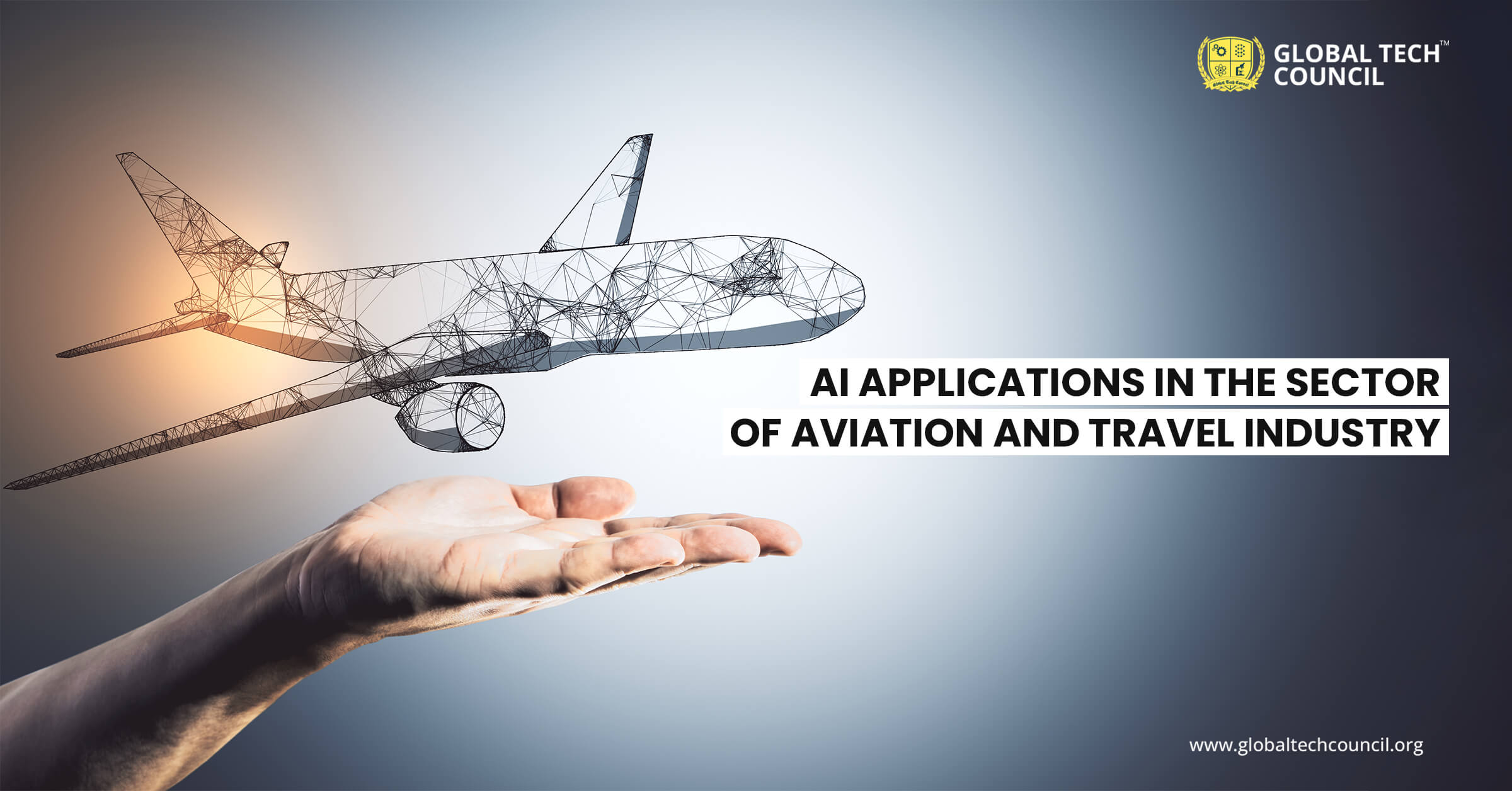 Advanced technologies like artificial intelligence have been successfully optimizing the aviation and travel industry. In fact, many popular airline companies are already using artificial intelligence to provide improved customer experience by offering personalized services. Moreover, AI developers are actively formulating self-service kiosks for airlines for robust security checks. Also, companies are actively looking for individuals with artificial intelligence certification to fill up their technical departments. So if you are an artificial intelligence expert, then you should definitely try to get a job in the aviation industry.
What are the applications of Artificial intelligence and the aviation and travel industry?
Artificial intelligence assistant for travel booking
Due to AI, now we do not have to physically visit travel agencies to book our flight tickets or go searching for accommodation. This is because assistants and smart chatbots are now working as travel agents. Further, they allow us to book flight tickets, accomodation, and vehicles online at the comfort of our home.
Moreover, we can find these chatbots in most of the social media channels we use.
For example, WhatsApp, Facebook messenger, Viber, and Skype. Hence they perfectly provide us with a personalized and convenient booking experience. Here, people just need to enter the essential details regarding their journey, and the chatbot automatically starts the relevant conversation. These bots skim through all the booking sites and ensure you get the best deal. Moreover, the artificial intelligence expert team is looking forward to providing more advanced chatbots that can understand the cognitive behavior of users. 
Identification of passenger
As per AI developer professionals, artificial intelligence tools can efficiently detect any potential risks at prominent airports. In fact, popular airports like Hartfield Jackson are planning to implement the biometric terminal across the world. Furthermore, the artificial intelligence expert team believes that the implementation of biometric identification, machine learning tools, and security scanners will smooth out the ground staff level operations. Hence, AI-based tools can boost up the speed of the passenger identification process. 
Baggage Screening
A few airports are applying artificial intelligence technology to carry out screening for numerous conveyor belts.
Furthermore, automation of baggage screening will allow security officials to examine illegal items faster and efficiently. So if you want to join the artificial intelligence expert community, opt for AI certification available on the web. 
Customer Support
Artificial intelligence expert professionals expect that over 52% of Airline assistance providers will use AI-enabled tools for better user experience in the coming five years. In fact, customer support is a sector that can take the most advantage of Artificial intelligence. Moreover, it will result in a reduction in expenses that an airline company spends on maintaining customer service. Aside from this, there is adequate resource utilization. In fact, airlines firms that utilize AI applications tend to provide quicker solutions to customers' issues.
Predictive Maintenance
Aircraft manufacturer companies are implementing artificial intelligence applications to enhance the aircraft maintenance procedure's reliability. Here, they use cloud-based tools to store the data effectively. Hence, the fleet can easily accumulate broad data in real-time, process it, and store it in cloud-based servers.
What are the examples of AI tools for the Airline Industry?
Skyscanner Chatbot
Once users activate the Skyscannerchatbot through WhatsApp or Facebook, they need to enter their journey destination first. Then the Skyscanner chatbot starts the conversation with the respective user.
However, if you do not have a particular destination in mind, you can write 'anywhere.' Further, the skyscanner bot displays appropriate suggestions. Aside from this, it also displays the travel pricing for every destination with the help of a real-time search.
Once the user enters a travel date, the boat provides a list of the cheapest flights. Then, the chatbot redirects the user to the official Skyscanner website booking completion.
Moreover, the chatbot also enables its users to get price alert notifications for flights. However, if you want to learn more about the potential of artificial intelligence tools, then take any reliable artificial intelligence certification. By doing so, you will gain essential knowledge about the technology.
Hopper
Hopper is an artificial intelligence tool that operates over machine learning algorithms. The tool uses a flight database to provide the most possible hotel and flight prices. Moreover, it also offers personalized recommendations regarding the most convenient time for flight booking. Furthermore, when a user tends to track a flight, the tool advises whether the user should purchase the ticket now or wait for better rates.
The extensive database of hoppers contains a broad range of historic flight prices. Aside from this, it also uses live price feeds to provide better recommendations. Once you complete your AI certification, you can also build effective tools to service different sectors.
Furthermore, you can have a progressive career as an AI developer.
Conclusion
As per the study, artificial intelligence revenue has a tendency to reach $89847.26 million by 2025. Hence we can expect an increase in the utilization and implementation of applications in various factors. Talking about the travel industry, AI developer professionals state that industry agents can examine essential customer insights with this technology.
Furthermore, it will help them to deliver more personalized travel experiences to their customers. Moreover, travel industries can provide custom-made recommendations to offer a robust and memorable service. The global technology sector is evolving continuously with the introduction of new advancements with progressive years. So if you want to stay updated with the latest tech news, check out the GLOBAL TECH COUNCIL.