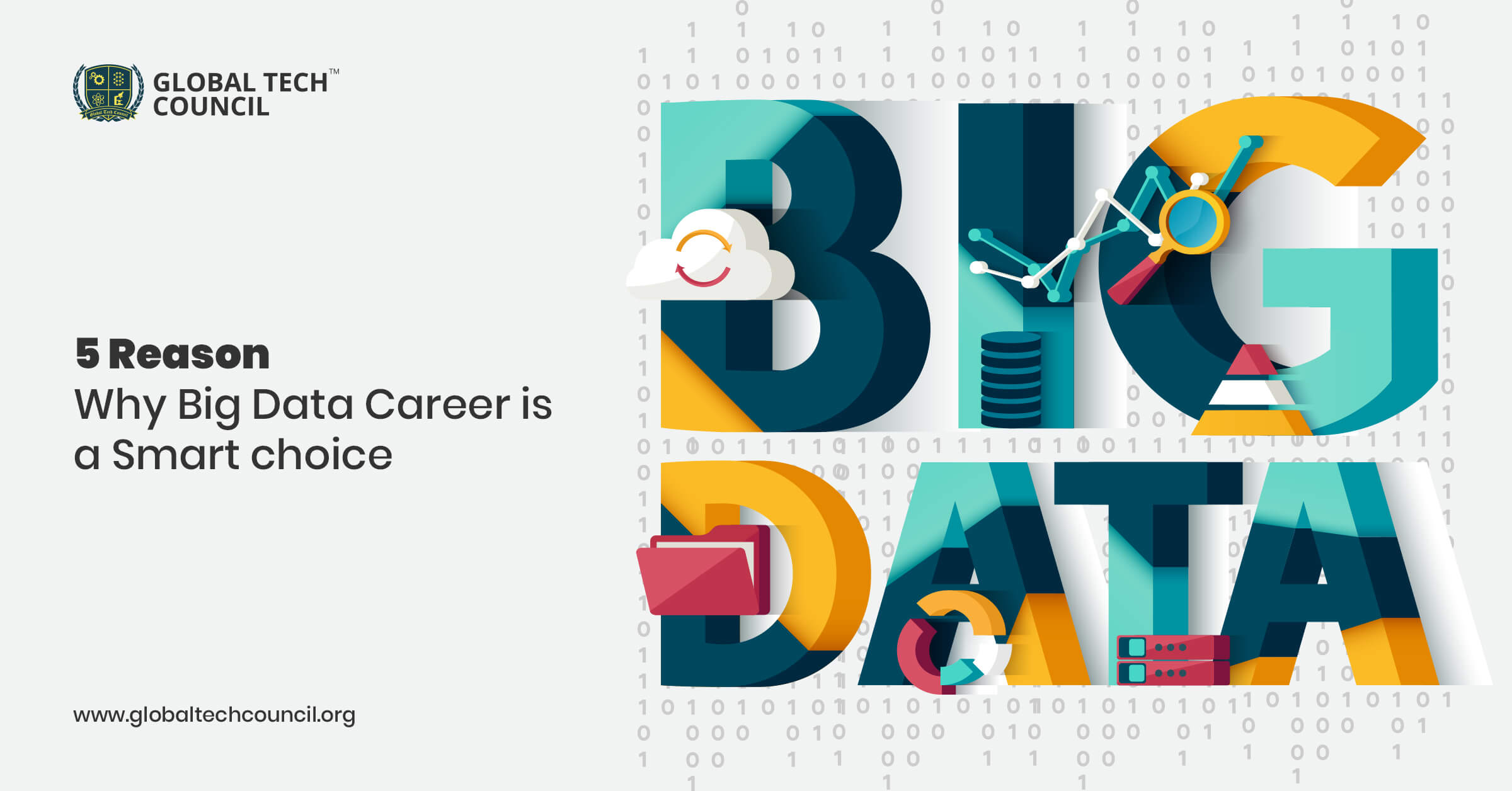 If you're in an employment marketplace where Big Data talents are valued more than others, and you are unsure whether to start a career in Big Data? Or What job opportunities will be accessible to me after a Big Data online training? Simply take some hours to go through this article to get the solutions to all your queries as well as the benefits of choosing Big Data as a profession. Let us first know why you should choose Big Data over other occupations.
Why should you learn Big Data?
Some individuals feel that Big Data will be the next major thing. It will help organizations rise above the competition and establish themselves as top-profile employers in their respective industries. Organizations these days create a massive quantity of data, regardless of whatever industry. The requirement to preserve this data so that it could be analyzed and protect that vital information from getting damaged, Big Data is used.
A massive quantity of data may be gathered and handled using Big Data platforms to identify patterns that will aid the organization in creating better actions that will help them expand, boost productivity, and add value to their items and activities. With that being said, let's learn 5 more such reasons why big data is an excellent choice for your future
5 Reasons why Big Data is a Smart Choice
Data Analytics
Data analytics is now in high demand because information is the fuel of the twenty-first century, while analytics is the ignition motor. Big Data analytics is required to handle this critical information. Some experts predicted that the analytics industry will grow to a minimum of one-third of the worldwide IT industry in the coming several years, up from one-tenth now. As a result, individuals with knowledge in the domain of analytics are all in high demand as businesses seek to capitalize on the potential of Big Data. There are several Big Data Analytics courses available online. Anyone at any time can go for these courses for job benefits.
Simple to Begin
Data Analytics refers to the use of coding languages such as Java, C, Python, or Scala, but it also includes the capacity to conceive of new methods to solve problems. Being a natural motivation to solve problems, irrespective of your current job, will make it simpler and more enjoyable to study in-demand languages and specialize over time.
There are several certification programs for big data training and resources available online for both newbie and experienced applicants interested in expanding their Big Data expertise. These include acquiring fundamental Java or OOPS programming skills and with Unix/Linux systems and packages like Apache Hadoop or R.
The salary is reasonably high.
In 2020, Big Data was included in the list of the top professional jobs, with Data Architects earning an average salary of $120,000, Data Administrators earning an average salary of $105,000, while Data Engineers earning an average salary of $101,000. The financial advantages of switching to a Big Data job may outweigh those of other Information Technology specialists. Students as well as young individuals who've been rationally motivated, computer knowledgeable, plus good communicators who want to earn a higher-than-average salary while spending set hours can choose Big Data as their career option.
Increasing use of Big Data
According to Forbes, corporate use of big data has risen from Seventeen percent in 2016 to approx fifty-nine percent in 2018, with a thirty-six percent compound annual growth rate or CAGR. Big Data is gradually extending its arms across various industries, notably sales, advertising, R & R&D, transportation, as well as strategic administration.
However, according to Intel's 'Peer Research – Big Data Analytics' study, Big Data is among the top objectives of the companies which participated in the study because they feel it enhances their organizations' productivity.
Top-notch job profile in the market
Google's senior economist, Hal Varian, is quoted as saying, "The trendiest profession in the upcoming ten years would be a job of a statistician." Individuals assume it may be crazy, but who'd have imagined that software experts would be the greatest profession in the 1990s? Data scientists are regarded to be a unique as well as in-demand skill set these days. They are tough to recruit in this highly aggressive market; furthermore, they are expensive to maintain for the services they deliver. At the very same time, some businesses are ready to overpay them to hire them.
The following are the different available job positions:
Big Data Analytics Business Consultant
Descriptive Analytics
Big Data Analytics Architect
Big Data Analyst
Analytics Associate
Metrics and Analytics Specialist
Big Data Engineer
Big Data Solution Architect
Prescriptive Analytics
Predictive Analytics
Business Intelligence and Analytics Consultant
Conclusion
According to Investor, businesses who embrace Big Data see a profit gain of Eight to Ten percentage and a reduction in n percetenostst. According to a Forbes study, IBM anticipates a twenty-eight percent increase in employment for Data Scientists through 2020. Numerous high-rated firms, such as Qualcomm, Apple, Intuit, Google, FactSet, The MITRE Corporation, Salesforce, Adobe, and others, focus on Big Data as the information floods in. As you can see the rising demand for data management in every firm is becoming an essential factor, so the job Opportunities will also be high. For this reason, going with a Big Data career will be a wise decision.