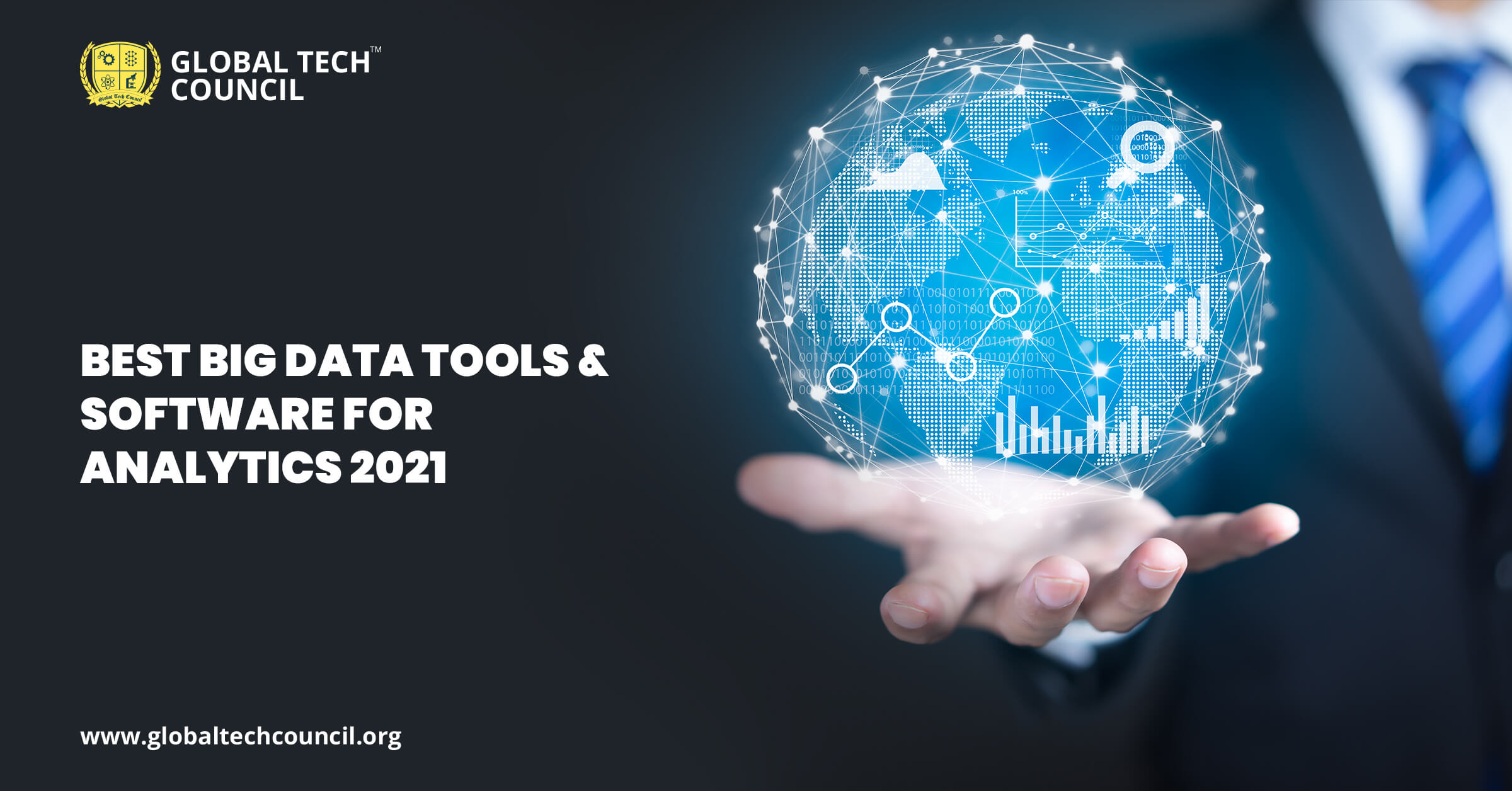 In the present scenario, for long-term growth, having valuable data in hand is absolutely necessary for every business sector. However, even with big data certification, every business analyst needs specialized software and tools to convert available data into useful insights to boost business productivity.
In fact, as per a recent study by Sigma Computing, around 63% of employees working in enterprises are not able to extract needed information from the massive data within the due date. Hence, with the help of the right software and tools, employees can obtain the data in time and fulfill the goals of their respective organizations. So, let us explore some of the best-known data-oriented tools for analytics in 2021.
Tableau
It is one of the prominent data visualization software that the majority of business intelligence and data analyst groups utilize for building considerable graphic representations of extracted data.
Furthermore, Tableau can link data from a wide variety of sources effectively within a short period. Moreover, it offers highly specialized feature sets available in the industry.
Even though software declares its user interface is beginner-friendly, numerous users have been reporting that they need more training to start with its platform.
Hence you can opt for big data Hadoop certification that teaches handling robust software like Tableau.
Here are some of the pros of using Tableau analytic software:
No no need to deal with no-code visualizations and queries.
It is very easy to set up.
Users can collaborate in real-time.
Simple and easy integrations.
Apache Hadoop
This software has been in existence since 2006 and is also one of the favorite tools among business analysts.
The distributed file system works as a storage component for the software, offering increased throughput access to data applications. Moreover, it uses a YARN-based system that allows the parallel processing of massive data sets.
However, it has some drawbacks, including the non-availability of in-memory calculations or real-time processing.
Let us look at some of the pros of using Apache Hadoop software: 
It is Java-based software which the majority of data analysts consider convenient.
Software is very easy to install in computer systems.
It comes with robust parallel processing capacities.
When it comes to data security, Apache Hadloop has the best security algorithms.
Having a big data analytics certification on the side working with Apache Hadoop becomes much easier. 
Apache Spark
Apache Spark is a type of open-source utility software that works in an identical way as Apache Hadoop. However, there is a critical difference between two of these:
Apache Spark captures and processes data with the help of RAM of hardware in place of using a file system.
Further, it implies that Apache spark can support in-memory computation and timely processing, making it a better choice than Hadoop. Hence, join any of the best big data certification online courses and bring effective productivity in the business with Apache spark.
Some of the pros of using Apache spark software:
Users get to enjoy all the features of an open-source system.
It comes with high-class operators.
It offers comparatively more versatility and flexibility than other software.
Zoho Analytics
Zoho Analytics is more suitable for small-scale organizations as it is a comparatively inexpensive analytic solution. Additional e it comes with an interactive user interface making it simple to build high-quality dashboards and extract valuable data within a short duration.
Furthermore, users can integrate the software with a broader extension of Zoho business-based instruments and tools involving marketing automation, CRM, and HR applications.
Here are a few pros of employing Zoho analytics software:
This software is much cheaper in comparison to others available in the market that offer high-level service.
Users can easily extend the usability of the software to a number of Zoho products.
It is easy to understand and use.
Xplenty
It is a unique cloud-based data integrating platform that experts in the field use the most.
With the help of Xplenty software and its various tools, users can streamline valuable information from a wide range of structured, semi-structured, and unstructured sources.
In addition to this, it is also known as a low code ETL platform which implies it can clean, enrich and transfer every data set before transporting them to a warehouse of data.
The best part about the software is users need to write little coding to run its entire processing.
Furthermore, the majority of data analysts use it in conjunction with other popular software like Apache Spark, Tableau, and many others.
Another robust quality of this software is it incorporates a number of a wide range of applications, including Salesforce, Zendesk, and Oracle.
Some of the pros of utilizing Xplenty software and its tools:
It offers a simple and direct UX.
The software is easy to understand that even individuals with no technical background can use it as per their business requirements.
The software company maintains a proactive customer support team that helps you in solving any issue within a short duration.
Conclusion
Choosing the right analytics software for big data will meet the unique requirements of your organization. For this, you need to consider the types of applications you utilize, kinds of information you need to extract from available data for making business decisions. In addition to this, knowing what type of information your organization requires to manage its functionality is very important. So get the best big data certification which will help you to identify the types of tools and software you need for your business. For more such knowledge, check out the Global Tech Council.