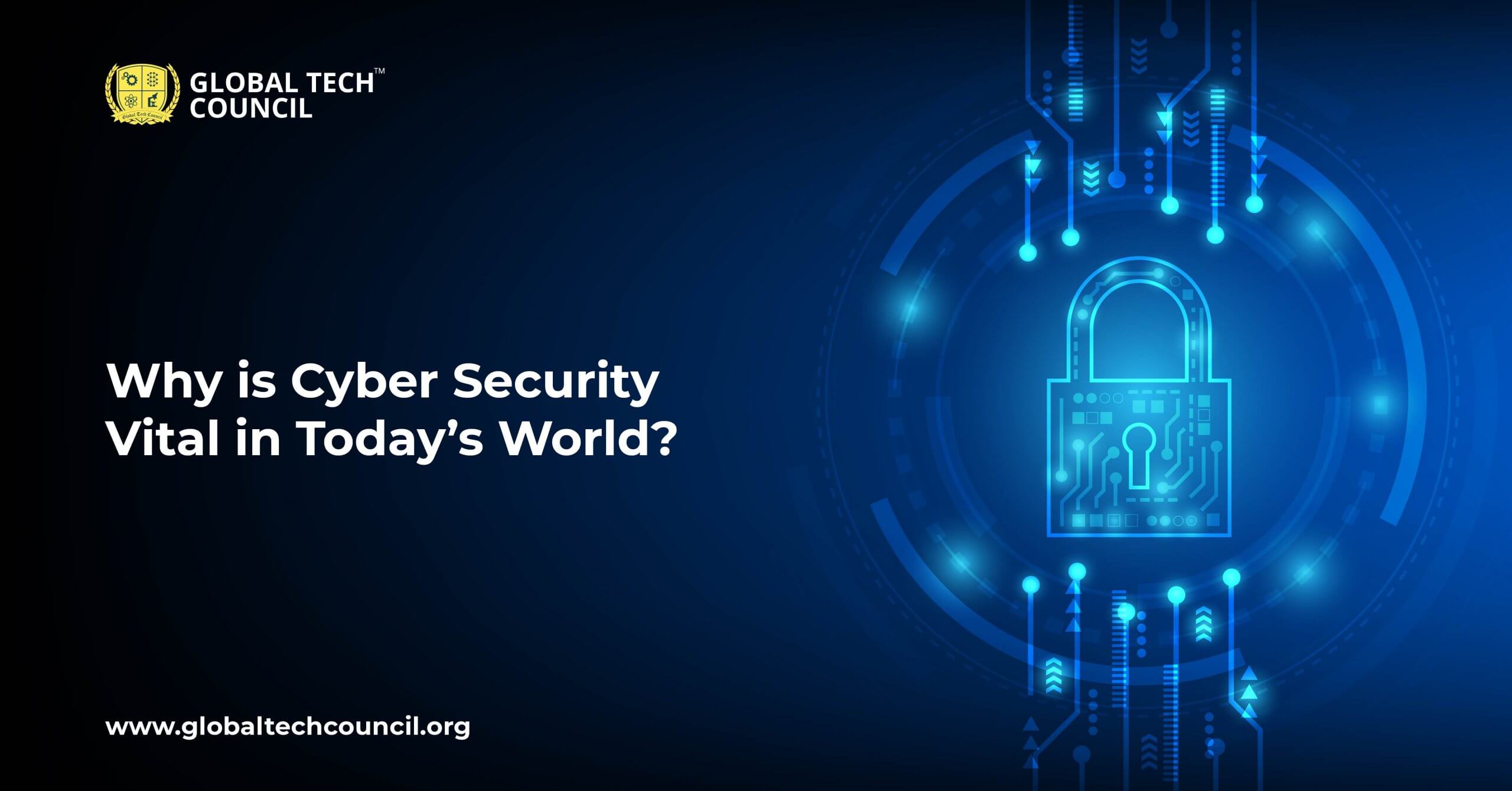 The importance of cyber security is on the rise. Basically, today's world is more dependent on technology than it was ever before, and it seems like this trend will prevail for a long time in the future. Moreover, businesses, whether small or big, tend to depend on cloud and computer systems for their day-to-day activities. Hence this increases the risk of data leaks, giving rise to the requirements of cyber security expert professionals.  Further, cyber security expert courses are more accessible to people across the globe at present. And it seems like this trend will prevail for a long time in the future. 
In this article, we will explore the importance of cyber security in the current world scenario and the possible risks that cybercrimes can cost businesses.
Explain the field of "cyber security"?
Basically, cybersecurity refers to a process that protects and recovers online networks, programs, computer systems, and devices from different cyber attacks.
Cyber or online attacks are the growing risks for your sensitive digital data as attackers are always up for using new methods for data breaching. In fact, they make use of artificial intelligence and social engineering to violate conventional online security procedures. And this is where cyber security comes into play. Here, the cyber security expert professionals, with their knowledge in the field, create specific algorithms that can eradicate any kind of online attack with their knowledge in the field.
You will learn all these aspects of online hacking and other threats while completing your cyber security training online program. 
Due to the continuous development in innovative technologies, our society is all set to become entirely digitized. Although these technologies come with inbuilt multi-factor authentication features to protect users' data, the possibility of cybercriminals finding loopholes in the system is high. However, by taking cyber security expert courses you will learn how to detect threats and deal with them.
Explain the importance of cyber security
Cybersecurity is capable of protecting every type of data from harm or theft. For example, personally identifiable information, sensitive data, protected health information, industrial and governmental data, personal and intellectual property and many others. 
Hence, without having a cybersecurity program on hand, any business or organization won't be able to prevent the risk of data breaching. Further, this kind of vulnerability makes such organizations sought-after targets for cyber attackers.
Moreover, due to increasing global connectivity and the use of web and cloud services for storing personal data, inherent and residual risks are on the rise. In these scenarios, the cyber security expert can help you stay protected from the vulnerabilities that poor configuration of cloud services cause.
Furthermore, due to the prevalence of diversified cyber threats, businesses and workplaces need to offer cyber security awareness training among their staff. Further, it will help the workforce across industries to learn about common cyber-attacks, including phishing, malware, social engineering scams and ransomware.
However, if you want to understand these aspects in detail and build appropriate solutions, then you'll need to take up a cyber security career approach. Further, with the optimum experience in the field, you will gain expertise in building valuable security solutions for industries.
How a cyber security expert helps businesses?
By hiring a cyber security expert, businesses can have the following upsides:
Diminishes extra expenditures
Cybercriminals can cause the theft of corporate information and intellectual properties. Also, these attacks can result in trading disruptions. Hence by hiring an individual with cyber security expert courses training can save huge unnecessary expenses for businesses.
Helps in maintaining the reputation
Data breach causes customers and clients to lose their trust in businesses. Hence a professional with robust cyber security expert training will ensure to eradicate any chances of data breaching from a business network.
Prevents regulatory expenditures
The occurrence of GDPR data theft can impose regulatory laws on the firms. Here, businesses might suffer huge regulatory sanctions or fines. Furthermore, this makes cyber security professionals important for all kinds of businesses, no matter what size they are.
Due to all these benefits, businesses offer a high cyber security expert salary to professionals in the field. Hence, you can be sure of having a bright cybersecurity career ahead.
Closing thoughts
Cyber security is important if you want to prevent your business from any kind of data theft issues. Also, it will enhance your network security. In addition to this, a cyber security expert will consistently monitor the security algorithm of the system to detect and solve any threat right away. So if you also want to have a great cyber security career, then opt for the best available cyber security online training program.
If you want to learn more about cyber security and other important subject areas in the technical world, then check out the Global Tech Council.