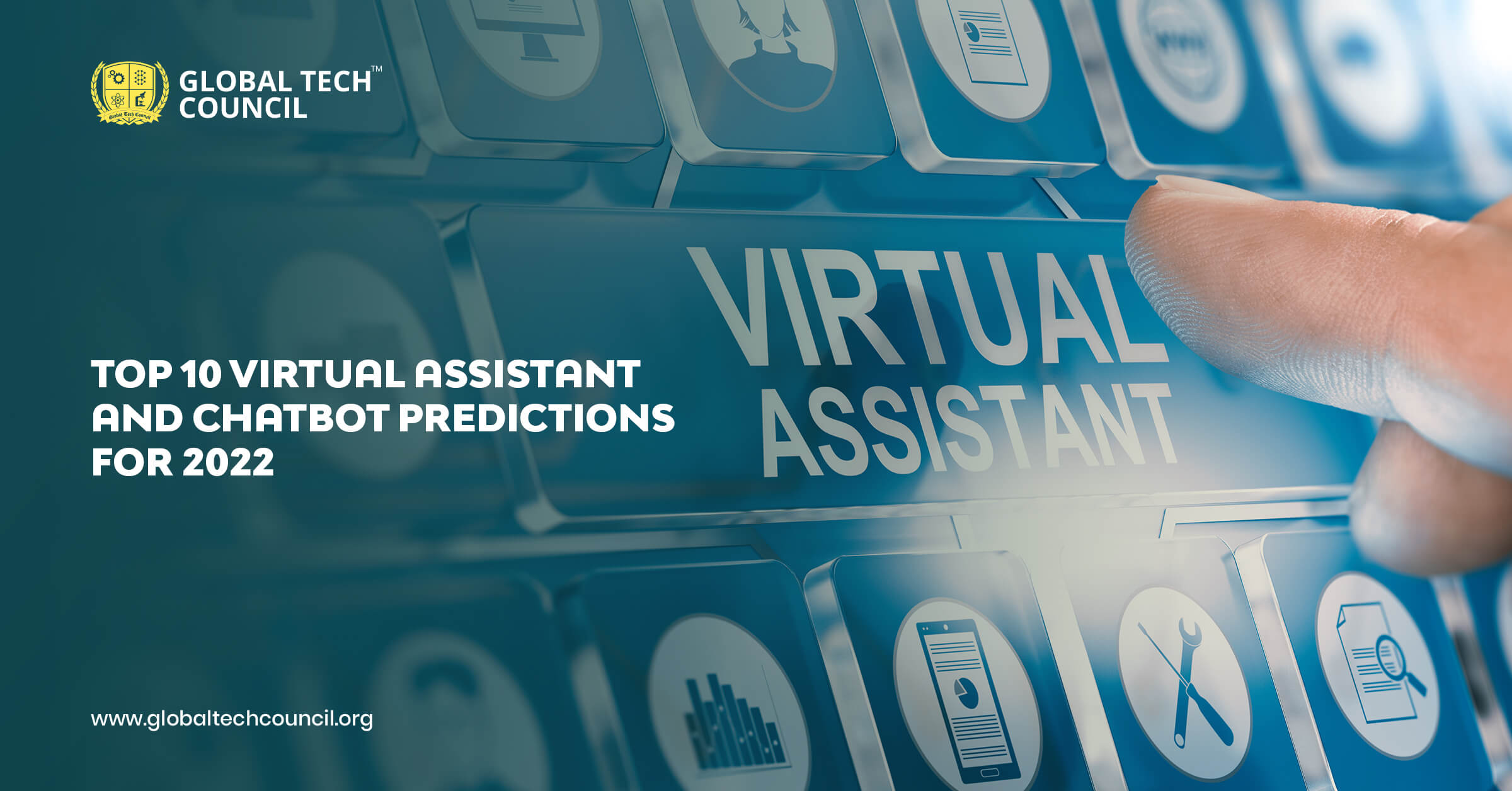 Virtual assistants plus chatbots are widely used in the retail sector. Artificial intelligence advancements are already driving virtual assistants. Ai is also used in the improvement of chatbot forecasts over six decades later. Virtual assistants plus chatbots have always had limited skills and predefined responses. However, as technology has progressed, today's future chatbots are capable of doing real-time monitoring. It also helps in providing prompt responses. In a word, they are generally designed to respond to business inquiries and developments. These inquiries include answering client inquiries, comprehending duties, arranging events, and so on. Algorithms gain the flavor of additional data and human views through ongoing engagement with humans. In this way, it helps them function better. According to a study, 67 percent of global customers utilize chatbots or virtual assistants for customer service. The utilization and functionalities are also expected to increase year after year. 
Trends in Virtual Assistants and Chatbots in 2022
Personalized Chatbot Services for Business Streamlining
Covid-19 has advanced digital transformation significantly. According to a survey, over 78 percent of employees believe their firms have accelerated their tech infrastructures due to the epidemic. It has harmed not just staff members but also the offerings that firms supply. With the aid of virtual assistants as well as chatbots, consumer engagement has become even more advanced. Even personalized chatbot services are luring customers into more sophisticated corporate plans.
Employees can save time by using virtual or digital assistance
Organizations frequently encourage workers to work smarter. Organizations are now taking steps to make employment more accessible and more pleasant for their employees. Personalized virtual helpers are being used to manage time-consuming and repetitive activities. To save time, firms design their processes and automate discussions. A virtual assistant is a hands-on helper who brings a business to the board. They can examine your current processes. They can even provide suggestions for ways or technology that can help you simplify your operations. What more is necessary? A chatbot or virtual assistance can react to meeting invitations. In this way, they can update you on future events with a customized reminder service. Prepare ahead of time and start moving with the appropriate VA on the job!
Chatbots in Your Mother Tongue
It is okay that your items or services are expensive. But to become successful in gaining a more significant market share, you have to use a chatbot.
Addressing clients in their local tongue offers a range of benefits. As a result, by 2022, more firms will be developing disruptive multilingual bots and virtual assistants. In this way, it would be able to communicate in several languages. Natural Language Processing will be used to give context based on consumer behavior and preferences.
Multilingual chatbots that can engage with your consumers in their chosen languages. In this way, it may add value to your business and increase conversion rates.
Chatbot Payout will be The Next Big Game changer
Chatbots have been servicing customers' fundamental requirements for a very long time. But, this is the right time for technologies to advance and utilize more essential services such as payments. Yes! Businesses will begin implementing chatbots with payment solutions in 2022. This will make purchasing and selling easier. It'll be as simple as saying, "Get the black shirt in my basket," and the bot will execute the money from your debit card the next second.
They can even address common questions like "When is the due date of my bill?" or "What is my bank balance?" with a voice request or a press of a button. There is no need for human involvement. Customers are also reminded about impending and due monthly bills, making things more prompt and effective. You may also utilize the bots to gather vital customer input and transmit it to the appropriate people in real-time.
Implementing Social Networking sites Chatbots
Due to the technology boom, we see businesses embracing social media as a critical venue for marketing and promotions. Social media platforms are no longer only for expressing one's own opinions; it has progressed much beyond that. To stay ahead of the curve, digital businesses are using chatbot systems. These businesses mainly use bots to learn consumer demands better and optimize how the company can assist them. Chatbots help your company respond to a customer's inquiry at any point of the day, not only during office hours. In this way, you give your consumers more opportunities to interact with your branding through social media.
Using Chatbot for Insights and Analytics
In today's corporate environment, real-time data monitoring is becoming increasingly crucial. It's time to release chatbot analytics plus insights since nearly all company processes are shifting to chatbots. These chatbots maintain track of the queries asked, the responses provided, and the requests forwarded to agents. This data may also be helpful for businesses to enhance offerings on a real-time basis. The insightful reports show how company assets interact with the chatbot. It also helps in permitting officials to assess the effectiveness of their plans. Furthermore, powerful analytics dashboards can also come in handy to get basic information on the usefulness of chatbot activity. Enabling marketing executives to adjust strategies and techniques as required.
All of the information connected with the evaluation of the original dataset may help the executives. They comprehend entirely consumer behavior like –
Buying habits
Prospect demands
Guest intent throughout their interactions with corporate assets
A Human Touch for Chatbots
Chatbots, as well as virtual assistants, have already been proving to be excellent human friends. Thankfully, this tendency will continue in the coming year. Chatbots or virtual assistants, for instance, will get a more human-like intelligence and feel. Individuals and chatbot experiences will teach them how to connect with humans more successfully in the years ahead.
Conclusion
So this was all about how Virtual assistance and chatbot can be developed for the coming future. Though chatbots are providing basic needs nowadays, engineers can modify them for more purposes in the forthcoming future.