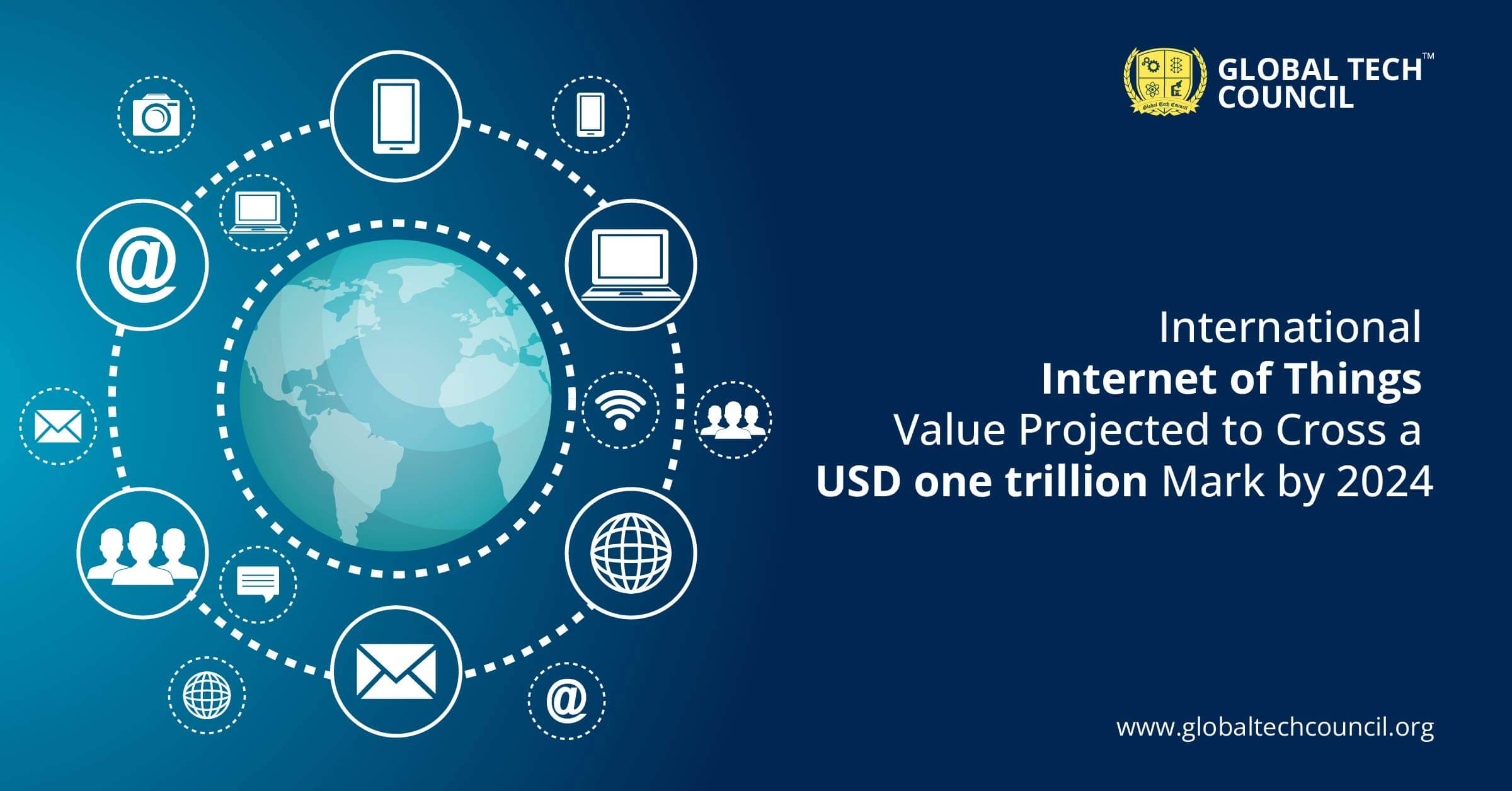 The research "Global Internet of Things Market and Trends 2021" gives a detailed analysis of recent advancements in the IoT technology market. Here, the associated technologies throughout the world and predictions for future market dynamics are also included. The study also finds some approximate expectations of half of global company senior executives. They feel the Internet of Things would play a critical role in assisting enterprises in their comeback following COVID-19, among other results. 
By 2024, the global Internet of Things market is also expected to reach one trillion dollars.
The IoT (Internet of Things) is a network of interconnected electronic devices that can also be used manually and digitally. Every item, creature, or individuals with unique identities or UIDs allows data to be transferred. Mainly with no needing man-to-man or man-to-machine contact.
Individuals and organizations are increasingly using the Internet of Things for a variety of applications. Along with applications and innovation, IoT is fast gaining traction throughout the world. Furthermore, the global Internet of things market revenue is likely expected to surpass USD one trillion by 2024. The number of linked devices will probably reach around thirty-five billion by 2030. As per the studies quoted in this article, global company leaders identified adopting the Internet of Things into their company. Mainly as a significant strategic target as a result of the trend. The commercial Internet of Things is expected to account for a large share of IoT income by 2020. Transport equipment, mechanical equipment, computing, and technological products production as the key industries.
According to the Technical Aspects
In 2023, companies will spend 40.3 percent more on Internet Of Things security. Companies have increased spending on cyber- and Internet Of Things security. As a result of a spike in high-profile privacy assaults. IoT vulnerability events that made the news, including the hacking of Amazon's Ring devices in mid-2020, raised the consciousness of the demand for more robust IoT device safety.
According to a recent poll by IoT Insights, an astounding 83 percent of information technology specialists strengthened employee cyber security during the outbreak. No t only this, it is also expected to continue addressing the issue following COVID-19.
Cloud architecture for the Internet of Thing deployments and IoT application programs. These are two more areas where investment has increased significantly. In the subsequent years, IoT technology solutions are likely to develop at a faster rate.
Investment in IoT equipment in 2021 rose at a slower rate than investing in IoT applications in 2021. As an element of their IoT application, organizations will spend 5.4 percent more on the following items –
desktops
gateways
devices
chipsets
The list also includes other equipment in 2023. Spending on specialized market subcategories, such as cellular IoT devices, fell by eight percent during the same period.
Investing in IoT devices is one topic to keep an eye on in 2022. In 2023, the Internet of Things Analytics predicts considerable growth. Nevertheless, supply concerns may mean that desire may not be fulfilled even by the year's conclusion.
Western Europe is heads and miles ahead of the rest of the world in consumer IoT uptake.
What does the Projection State?
As per the 2021 projection stated in this marketplace analysis, Europe will have the highest number of Internet of Things connections in 2030, compared to other worldwide regions. According to the exact forecasts, the area will also be trailed by North America, Latin America, Asia, Africa, and the Middle East. This, nevertheless, is unsurprising since fast wireless links were generally needed for IoT enhancement. Generally, almost nine out of ten West European integration service providers. Much more than seven out of ten East European connection service providers in 2021.
Furthermore, Western Europe implements lots of consumer Internet of Things. These things include –
Internet-connected optimal energy monitoring
Security
Household appliances
Stability connections
Robo – advisors
TV
Gaming systems
All these were significantly higher than that of other European countries. Countries like Netherlands, Norway, Iceland and the United Kingdom are among the representatives. However, half of the individuals in the United States who have had to take a job from home throughout COVID-19 bought additional smart home equipment. People purchased innovative home equipment mainly to better their residences and working environments.
Furthermore, the top two connected home device groups that American adults expected to acquire in H2 2020 & H1 2021 were intelligent lighting and intelligent security cameras or camera alarm systems. Meanwhile, IoT implementation is increasing throughout Asia. Southeast Asia is mainly expected to top the global IoT acceptance rate by 2030.