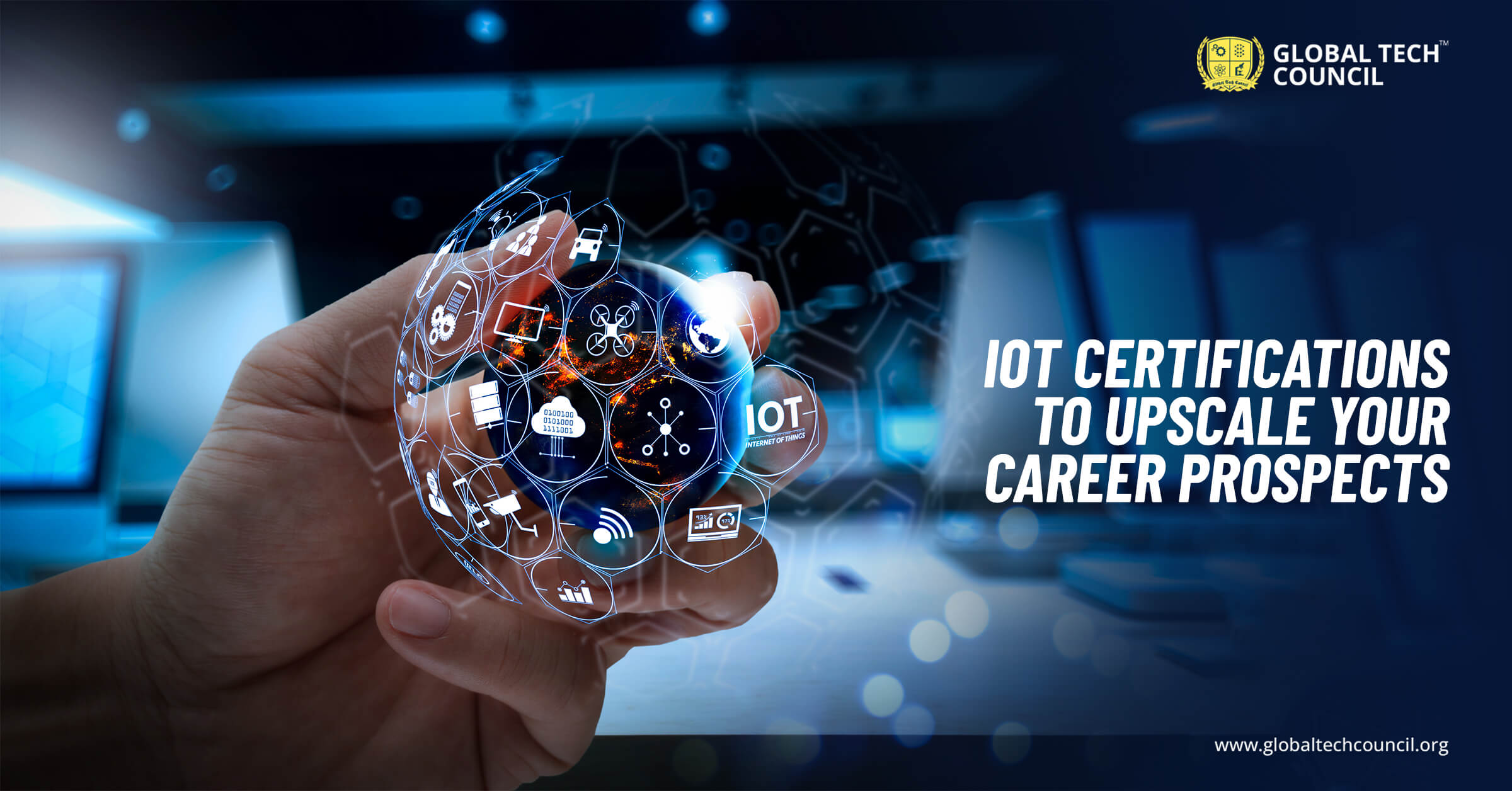 IoT training certification provides an understanding of the technology, educates specific IoT skills, and provides professional certifications for IoT proficiency. Experts will be in a great position to take the next step in their careers if they have proven expertise, and firms will seek them out.
IoT use is fast increasing, and businesses are searching for workers with the necessary expertise. If they can't hire them, retraining existing employees in IoT skills will most certainly be a top priority.
Even though IDC estimates that there would be over 41.6 billion wirelessly Connected devices worldwide by 2025, a Microsoft poll found that 47% of respondents are worried about having enough competent IoT personnel to develop and maintain IoT technology. The complexities and technical constraints of using IoT, according to 38% of survey respondents, are significant impediments to IoT adoption in their firms.
Choose the course's category and specialisation
Tech workers seeking IoT certifications to improve their careers have various options to choose from, all of which may be tailored to their specific career objectives.
Even whether IT workers have minimal expertise with IoT or work on the business side of IoT deployment, certification programs provide introductory and business-oriented IoT courses to get started. Vendor-neutral IoT training certifications may provide a reasonable basis for people in this situation.
IoT certifications for specific manufacturers or technologies that their business and the broader market utilize may benefit IT specialists in networks, apps, architecture, or security the most.
The Cloud Credential Council is a non-profit organization dedicated to Foundation certification for the Internet of Things.
The Internet of Things expert Foundation credential, offered by the Cloud Credential Council, covers vital IoT subjects and is vendor-neutral. The course covers fundamental IoT technological principles, concepts, acceptance, and monetization, as well as the commercial elements of IoT. The show also looks at the importance of cloud computing and big data in IoT.
The course is designed for software engineers, application developers, and system administrators. It includes over 16 hours of coursework, group discussions, lab exercises, and case study scenarios that they may perform at their leisure—self-study for the Internet of Things Foundation certification.
Certified Internet of Things Security Practitioner from CertNexus
The vendor-neutral Certified Internet of Things Security (ITS) Practitioner certification is available through CertNexus. This certification is for IT professionals who want to show that they can use products from any IoT provider. It includes design, implementation, operation, and end-to-end management of Internet of things expert security throughout the device lifespan.
In eight sessions, students learn about IoT risk management, interface, network, data, physical security, IoT resource access control, data privacy, and software and firmware risk management.
This course requires a basic understanding of IoT technology, obtained by taking the CertNexus Certified IoT Practitioner course and passing the test ITP-110. Attendees can purchase digital courseware, laboratories, and an exam voucher for self-guided study or instructor-led courses over three days.
The University of California, Irvine's Internet of Things certification
This program provides participants with a commercial overview of how firms may benefit from IoT and a detailed look at technologies like Arduino and Raspberry Pi hardware platforms. Students who complete three courses over nine months for nine-course credits and receive a passing grade at the University of California, Irvine, can earn an Internet of things certification.
The three courses available in the curriculum are the Internet of Things, Designing and Integrating IoT Devices, and Networking and Securing IoT Devices. Integrity, standards, compliance, and IoT business processes and security are all discussed.
Stanford University School of Engineering offers a Graduate Certificate in the Internet of Things
Stanford provides a short course certification that requires students to take four noncredit IoT courses before pursuing a graduate credential. The course covers sensors, embedded systems, networking, circuits, applications, and the underlying IoT technologies. The Stanford graduate degree may help IoT practitioners develop their skill set, and business executives with IoT technical teams would benefit the most.
Academic advisers at Stanford can assist you in choosing a subset of the 15 IoT courses available that best fits your career and educational goals. Prior knowledge of specific programming languages or technologies may be required for certain classes. Graduate certificate applicants must finish the course in three years, and tuition is determined by the number of credit units taken.
Cisco Learning Network certifications in general IoT and specific topics
Cisco provides a variety of certifications in IoT architecture, edge processing, open-source IoT, data visualization, security, and the Cisco IOx operating system. The organization also provides an accessible introduction IoT course that does not lead to certification but does provide a thorough understanding of the technology.
A Cisco Certified Network Associate (CCNA) certification provides workers with the knowledge and abilities needed to create, manage, and maintain convergent industrial networks. It is targeted at plant administrators, control engineers, and IT and network engineers employed in manufacturing. Exam vouchers and Cisco certification costs vary.
Certification for Microsoft Azure IoT Developer
In 2020, Microsoft will begin offering an Azure IoT Developer certification. The setup, configuration, maintenance, connection, debugging, security, and cloud services components of the IoT device life cycle are addressed.
Developers that install, write, or manage cloud and edge IoT components can benefit from the certification. Developers for Azure IoT solutions should have prior expertise in developing cloud and edge components.
IoT developers may study for the test for free online or pay for an instructor-led class by taking Microsoft learning route courses like Introduction to Azure IoT or Build the intelligent edge with Azure IoT Edge. Candidates must detect Azure IoT service configuration parameters and complete specific coding activities inside the code.
Certification as an Arcitura Certified IoT Architect
The three courses that make up Arcitura's IoT certification include IoT technologies and architecture, radio protocols, and telemetry communications. The course contains lab activities and a certification test that must pass. The content strikes a mix between technical application and broad knowledge of the IoT's business value.
A qualified IoT architect must build IoT systems with scalable connections and functional distribution models. Candidates can choose between instructor-led courses and self-study resources.
Additional costs apply to the materials for the Next-Gen IT Exam IoT90.01 and the study kit.