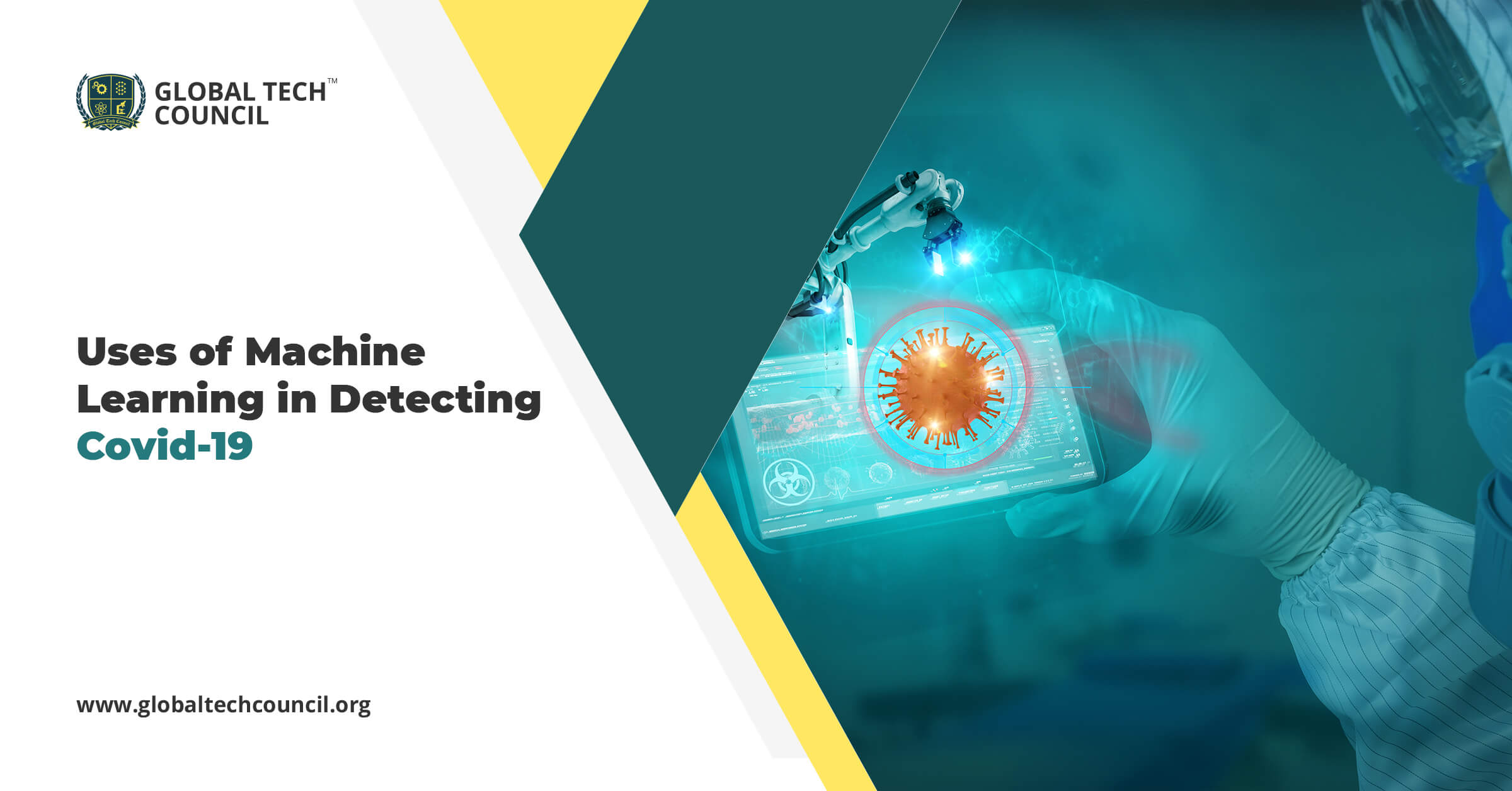 Wondering what role Machine Learning can play in detecting and preventing deadly coronavirus? Well, we have got you covered.
Table of Contents
Overview
How can Machine Learning Help?
Concluding Lines
Overview
COVID-19 pandemic is a global health crisis that has critically affected millions of people all around the globe. The entire world is putting incredible efforts into the fight against the spread of this deadly virus in terms of infrastructure, protective gear, finance, and most importantly, technological advancements. The world is focussing on collecting data and developing solutions, and for that, they are considering Machine Learning(ML) technology.
ML is an innovative and advanced technology that has vast applications in making predictions and, therefore, can be applied to deal with pandemic crises to identify patients at high risk, death rates, and other irregularities. Not only this, ML can help in understanding virus nature and predict the upcoming issues associated with it.
Want to become a Certified ML Expert? Are you looking for the best ML certifications? Check out more at Global tech Council.
How can Machine Learning Help?
In this section, let's explore how ML technology can help in detecting deadly coronavirus.
Identify the Riskiest Audience
ML technology is known for making accurate predictions.
If you are new to the concept of ML, please note that "Prediction" refers to the output of an algorithm once trained on a historical dataset and applied to new data when determining the likelihood of a particular outcome. Thus, ML can help in determining the risk of a particular individual or group getting COVID-19 symptoms that would require hospitalization or intense care by taking into several parameters such as age, social interactions, pre-existing health conditions, location, climate, etc.
Patients Screening and Diagnosing Pandemic
Apart from identifying infected audiences from the pandemic, machine learning technology can also help in screening patients that determines a patient's health condition, like, for instance, whether he has a fever or not. It was announced that Tampa General Hospital, located in Florida, installed a new Artificial Intelligence-based system to detect feverish visitors with a simple facial scan. Not only this, many developed countries have developed "self-triage" systems, where patients complete a questionnaire regarding their symptoms and medical history before being recommended whether to stay at home, call a specialist, or visit a hospital.
Also, with the help of AI-based wearable devices, such as smartwatches, it can diagnose patients' heart rate and another crucial health status that indicates whether the person is vulnerable to COVID-19. Last year, UCHealth reported that an AI-powered chatbot helped the hospital meet patient needs during COVID-19 and beyond.
Predicting the Spread Using Social Networks
A machine learning algorithm assesses the risk of novel coronavirus infection by decoding the content of public interactions on social media. While the model won't be able to classify individuals on an individual basis, it will be able to use all of this information to predict the pandemic's distribution in real-time and forecast it in the coming weeks.
Figures How to Attack Virus
An epitope(antigenic determinant), a portion of a foreign protein, is able to stimulate an immune response. Therefore, in order to detect viruses, classifying epitopes is crucial in determining which part of a molecule to target when we acquire vaccines. Unlike human researchers that take a lot of time in identifying epitopes, ML-based techniques such as Support vector machines, hidden Markov models, and artificial neural networks can prove to be faster and more accurate.
Identify Effectiveness and Adverseness of a Drug
ML will simplify the whole method of drug identification and detection, unlike firms that expend a lot of time and resources evaluating drug efficacy. By automatically building biomedical knowledge graphs and predicting interactions between drugs and viral proteins, the ML technique will help prioritize drug candidates even faster.
Technology can visualize and compare drugs for adverseness, offering additional insights into the reviews for each medication. It can also offer an outline of a drug's efficacy and adverse effects, based on individual auto-classified reviews, and visually depict and compare drugs for adverseness, providing more insights into the reviews for each drug.
Concluding Lines
Machine learning technology is undoubtedly an advanced technique, and this can be witnessed in various areas, including the diagnosis and treatment of COVID-19 patients, as it provides accurate and useful features compared to the traditional explicitly calculation-based methods. But still, better-featured engineering is needed for more reliable outcomes.
If the domain of ML interests you, get started today and become a Certified ML Expert.
If you are interested in learning more about AI and ML, you can get enrolled in Global Tech Council and become a Certified AI Expert or a Certified ML Expert.