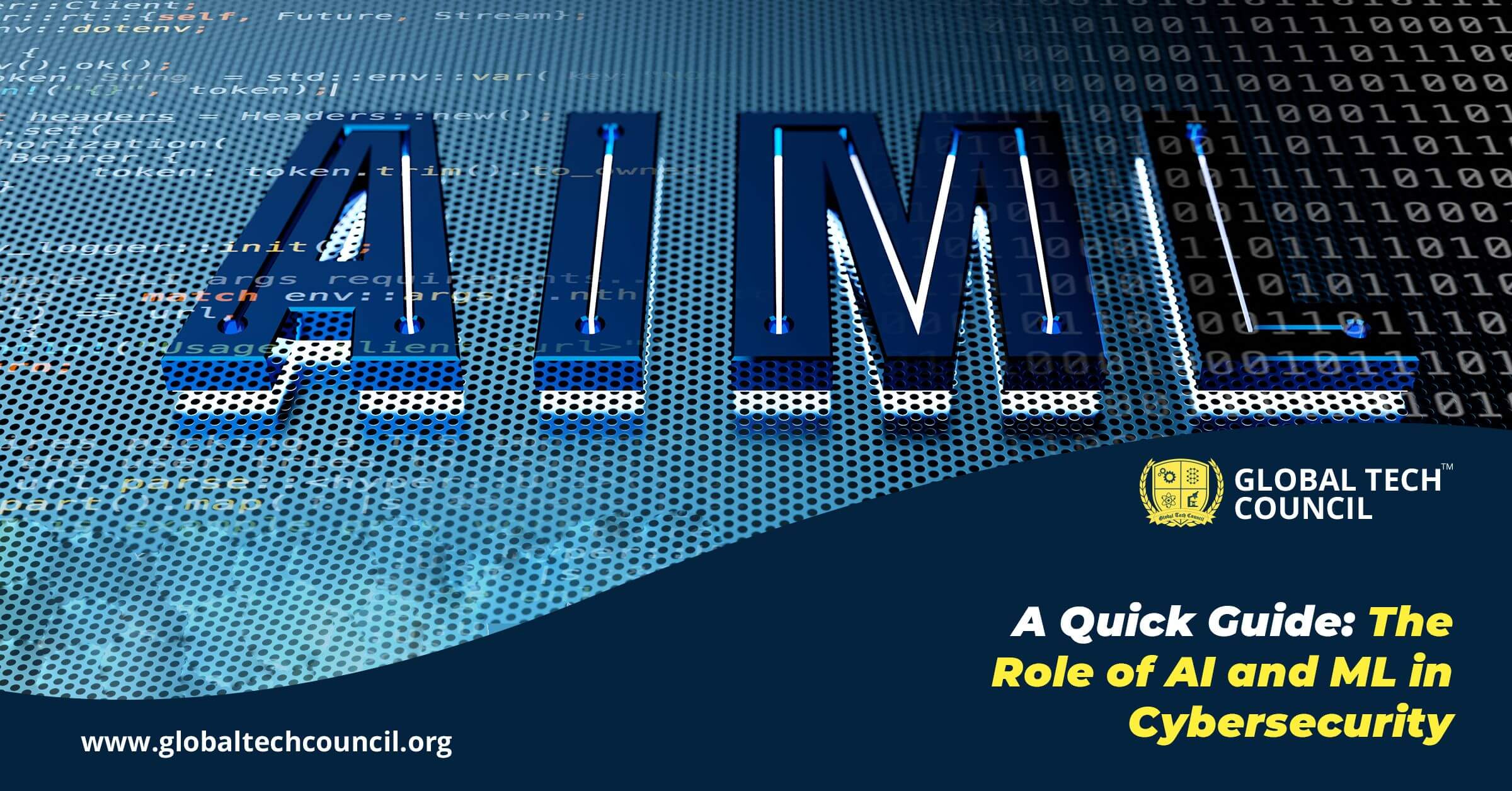 If you are wondering what roles AI and ML plays in the cybersecurity domain, you have landed on the right page. This article talks about what cybersecurity is, how AI and ML affect it, and answering will these technologies replace human security professionals?
Table of Contents
What is Cybersecurity?
How AI and ML Affect CyberSecurity?
Concluding Lines: Could AI Replace Human Security Processionals?
What is Cybersecurity?
Cybersecurity refers to practices designed to protect networks, devices, and data from attacks and unauthorized access.
Cybersecurity is critical because it encompasses everything that pertains to protecting sensitive data, personally identifiable information, intellectual property, data, and governmental and industry information systems from password theft, spoofing, phishing, spamming, and other cyber-attacks.
Cybersecurity attacks are growing at an alarming speed and getting more sophisticated with IoT attacks, spam and phishing, crypto-jacking, mobile malware, and ransomware.
At present, there is a booming opportunity for cybersecurity professionals and experts. If the cybersecurity domain interests you, you can get enrolled in Global Tech Council and become a Certified Cybersecurity Professional.
How AI and ML Affect CyberSecurity?
With the advancement in the field of AI and ML, new methodologies are being introduced to make the cybersecurity domain automated and risk-free.
Anomaly Detection
We all know that antivirus software is crucial, but the major issue is that they are reliant on security upgrades for the traditional antivirus software when new viruses are detected. Let's talk about AI-based antivirus software. Unlike traditional software, they perform anomaly detection to monitor program behavior.
AI and ML techniques can use anomaly detection and can detect suspicious behavior from unrecognized devices joining a network, unusual network traffic, etc. Moreover, AI and ML can detect host-based anomalies, such as excessive CPU utilization as well, indicating the presence of malware.
Detects Malicious Attacks
With the help of machine learning, cybersecurity systems can examine patterns and learn to help prevent similar attacks and respond accordingly. Unsupervised learning can be helpful in detecting malicious attacks that have not been noticed before. Thus, attacks can be recognized at a very early stage and then neutralized so that they don't affect the system further.
Unlike humans, AI has the ability to make reasoned decisions in highly complex data environments and has the ability to change when they gather new data. Artificial Intelligence and ML can thus find hidden figures without being explicitly programmed where to look, making it easier for companies and businesses to adapt their security systems as technology unfolds. Furthermore, automatic updates to existing software based on complex analysis by these technologies can prevent cybersecurity attacks to a great extent.
Email Monitoring
ML and AI are considered to be a great investment for all those organizations whose focus is on strengthening cybersecurity and minimizing sensitive information.
ML can be utilized for email monitoring. To avoid cybersecurity hackings, it is crucial to understand the importance of monitoring email conversations. Machine Learning monitoring software can help in speeding up the detection of cyber threats and improving detection accuracy.
Neural network-based models can be helpful in detecting and classifying phishing and malware emails. For malware detection and antivirus defense, ML and AI can be used. AI and ML-based malware detection focus on the characteristics of malware rather than a specific signature, which helps ML algorithms to catch alterations to malicious code efficiently and effectively.
Moreover, AI technologies can help in detecting if the email contains any features that indicate threats, like pictures of a specific size.
Want to become a Certified AI Expert? Are you looking for the best AI certifications? Check out more at Global tech Council.
Concluding Lines: Could AI Replace Human Security Processionals?
As cyberattacks are increasing both in volume and complexity, traditional ways of detecting malware are failing. The scope of AI and Machine Learning solutions are broadening the scope of existing Cybersecurity solutions and paving the route for developing new and robust solutions.
To conclude, we can say that machine learning and AI can make cybersecurity simpler, more proactive, less expensive, and, most importantly, more effective. At present, tech giants, reputed enterprises, and even start-ups are focused on solving cybersecurity issues using AI and ML, and for that, they are looking for skilled cybersecurity professionals. To question that AI will replace human security professionals is a widely spoken one. This is because there will be aspects that humans will be best at. Besides, AI and ML will create more opportunities for human jobs in almost every sector.
If you are interested in learning more about AI and ML, you can get enrolled in Global Tech Council and become a Certified AI Expert or a Certified ML Expert.