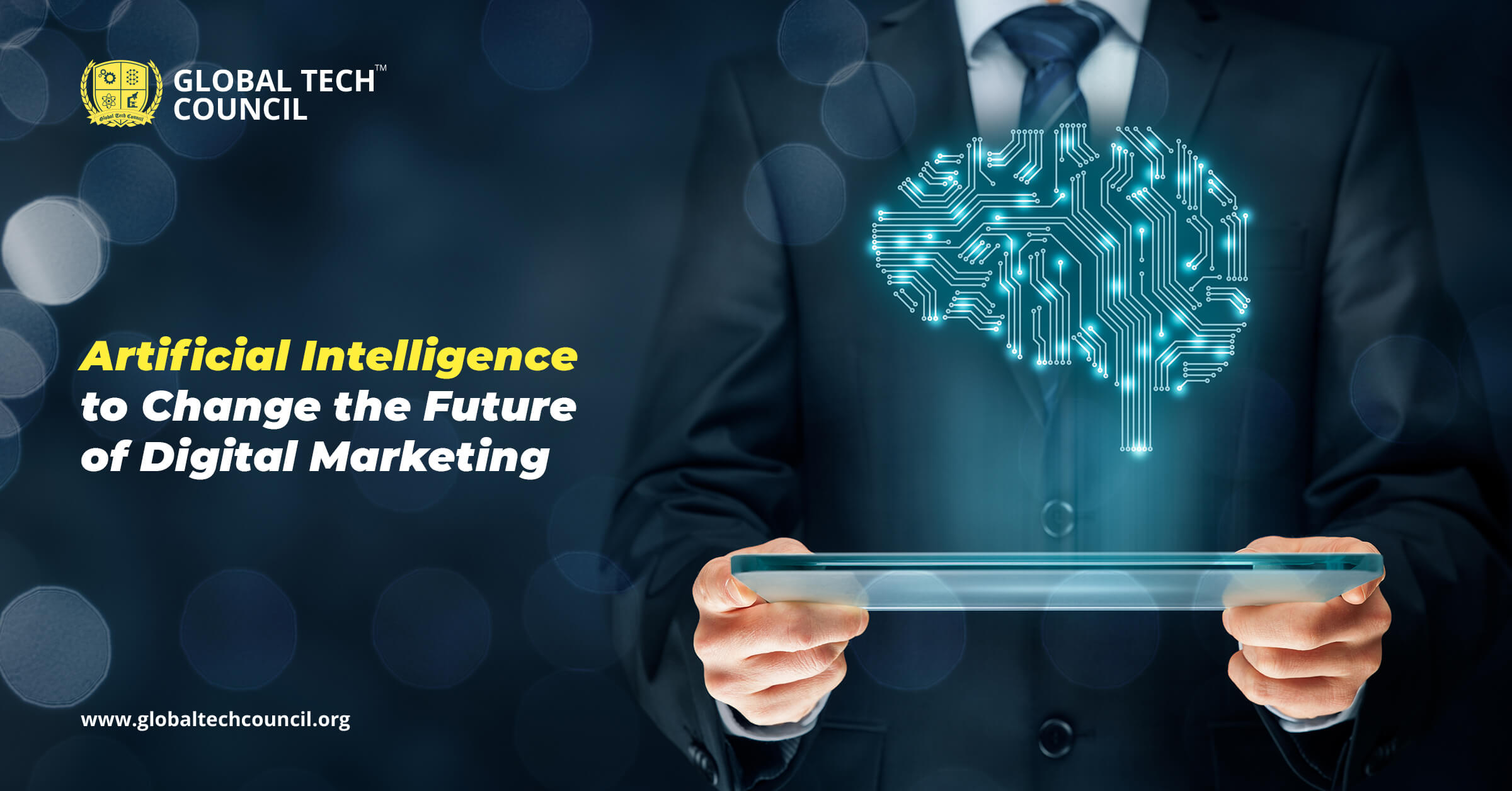 In this article, we will explore how AI is revolutionizing the future of digital marketing and what the future holds for technocrats?
Table of Contents
Overview of AI
How is AI and Digital Marketing a Good Fit?
Concluding Lines: What AI holds for Programmers and Developers?
Overview of AI
AI can be defined as an area under the field of computer science, a simulated version of human intelligence processes by computer systems. It is just a trained machine-based data-driven methodology that makes the decision-making process easy without any human intervention.
AI is an insanely growing industry that allows exciting opportunities to take hold in the digital marketing space. Today this futuristic technology is becoming more accessible, and therefore agencies are using it to analyze data, predict trends, and intensify the quality of their products and services. As a consequence, the approach a brand conducts digital marketing is transforming dramatically.
The scope of AI expert and experts is soaring. If you want to uplift your career and become a Certified AI Developer, Global Tech Council is a one-stop solution. 
How is AI and Digital Marketing a Good Fit?
Due to AI's ability to collect data, analyze, apply, and react to it and make data-based decisions accurately, it is shaping the future of digital marketing. Let's explore some ways by which AI is doing so.
Analyzing Potential Customers' Needs
As we already mentioned, AI can analyze data, predict trends, and enhance the quality of brands. When AI combines with Customer Relationship Management, their combined effect can maximize the collection of user information, obtain accurate insights for target customers and identify users' demands, helping companies to discover the most suitable marketing strategy. Thus, agencies can adapt the AI techniques for providing the right kind of solution to their clients and helping customers reach the checkout with precise recommendations. AI helps companies to boost their sales to a great extent.
Builds Strong Brand Identity
AI technology, when combined with Augmented Reality and Virtual Reality, brings new consumption experiences. These techniques, when combined, provide consumers with exciting ways of learning about a brand, thus allowing them to form a connection. Combining these technologies also helps in creating a powerful brand identity that can help create a greater sense of faith from a brand's customer base.
Improved Search Engines
Popular search engines such as Amazon and other large e-commerce sites have started using AI as they help in improving the overall quality of the search experience. Moreover, AI-based search engines help process search results and make product searching smarter. By utilizing semantic search and NLP, search engines can crawl into several websites, correlate similar links, auto-correct mistakes, and find relevant search results. With the help of such search engines, customers can discover products well-suited based on their requirements even if they weren't originally sure what they were looking for.
Recognizes Your Tone and Voice
Yes, AI can recognize your tone and voice and makes it easier to search for people online and connect with them. Tech giants, including Google, Amazon, Facebook, and Apple, are capable of identifying your voice even if you don't have the time to learn how to use it. AI-based voice assistants technology and IoT techniques provide clear and accurate answers when it matters and provide a better experience.
Personalized Email Marketing Campaigns
Based on user behavior, AI can help companies to personalize email marketing campaigns. Thus instead of generating irrelevant emails, AI-based emails enable brands to deliver relevant emails to customers' inboxes solely based on a customer's behavior. This helps marketers to optimize their email campaigns, which further allows them to maximize their sales outcomes.
Concluding Lines: What AI holds for Programmers and Developers?
From the above discussion, it is clear that AI has the potential to change the future of digital marketing. It seems that the time has come for organizations to use AI to provide an elevated customer experience. As AI is infiltrating every aspect of our daily lives, it won't be wrong to state that this futuristic technology holds a very promising future for programmers and developers. It is expected that Artificial Intelligence is going to create more jobs than it eliminates. If we look at the salary patterns of an AI developer, according to Payscale, the average salary for an AI Programmer is $75,738. But there exists a skill gap that exists within the AI industry. Therefore technocrats should start looking at how to become an AI developer or an AI Expert to have a rewarding career ahead.
If AI domain interests you, you can get enrolled to Global Tech Council and become a Certified AI Developer or a Certified AI Expert.
Want to become an AI developer? Why wait? Enroll in the best artificial intelligence certification courses and become a Certified Artificial Intelligence Expert. Check out more at Global Tech Council.