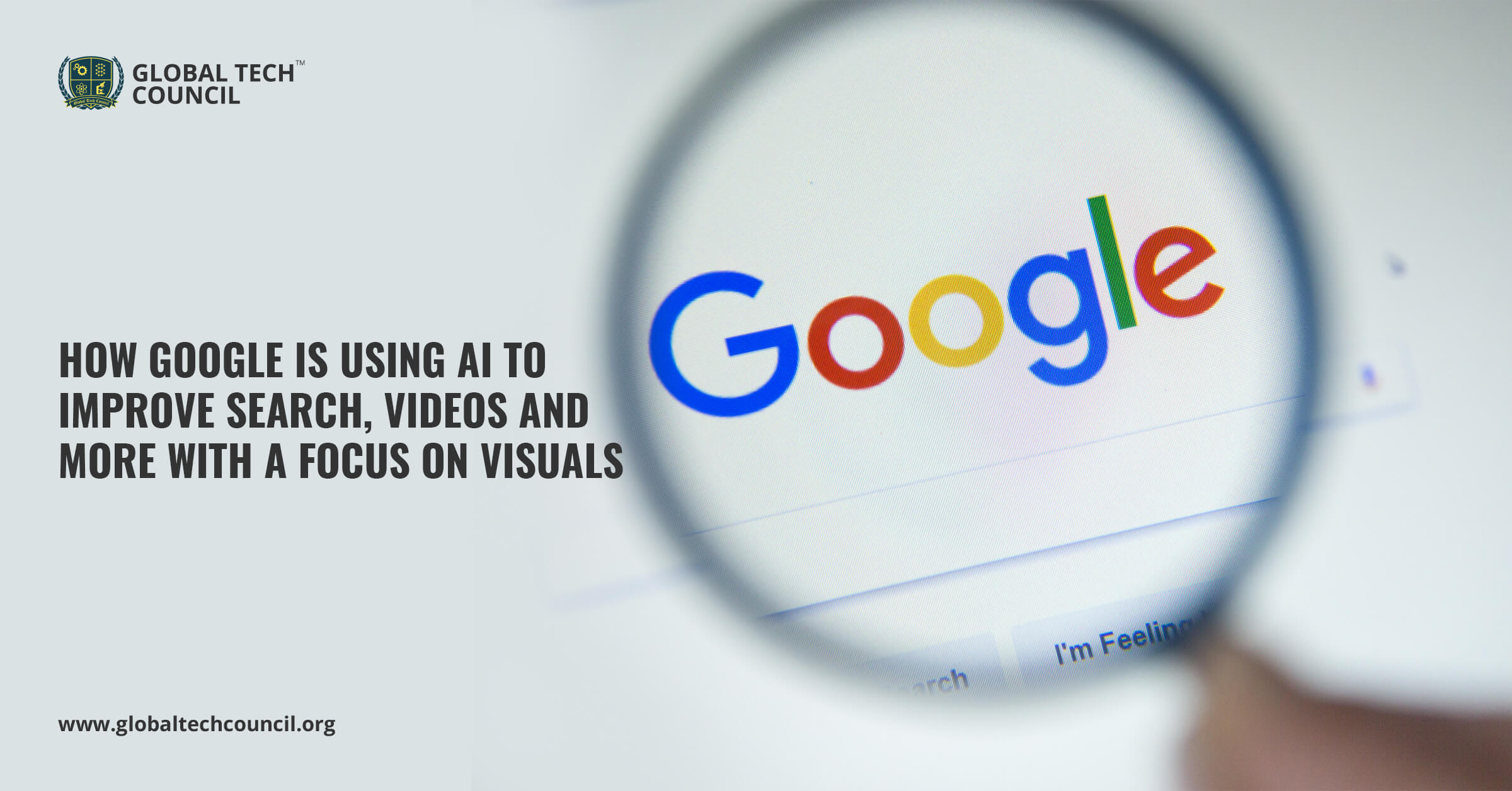 Google recently organized a live session where it presented users with the usability of artificial intelligence and its benefits in improving search results. Here, Google describes exactly how its Multitask Unified Model operates in an in-depth informational blog article. They also explained its effects on the use of google search and how it might allow users to explore more accurately. It is likely to be very more accurate in providing relevant results about topics you're interested in. It is enabled to provide all types of search results ranging from topics to movies you might be interested to watch.
We'll go through how all of these functionalities work and when they'll be available for use in this article. Let's take a closer look at how artificial intelligence will improve Google's search.
What do you mean by Visual Search?
For web searches, real-world pictures will replace traditional ones as the core method for inputs. Here, artificial intelligence is already in practice for making visual search technologies usable. These techs are used to comprehend the information and meaning of these photos and produce a list of relevant results.
It may be used in various ways in the eCommerce sector, especially by clothing and home décor shops. Retailers might utilize visual search technology to recommend identical goods to customers in a way that was not possible by simply a word query. Most of the products in that particular category come with the same name but are visually different. The most popular visual search algorithms now are Pinterest, Google, and Amazon. Microsoft's Bing search engine has indeed acquired excellent computer vision skills.
ASOS, Wayfair, Neiman Marcus, Argos, and IKEA are just a few of the businesses that have developed their visual search capabilities.
Multifunctional search is the most recent advancement in the business. With the help of this function, text, pictures, and videos may all be utilized to construct a request simultaneously.
What Is the Importance of Visual Search?
The visual search feature can revolutionize how we engage with the environment as images, in general, have been influencing our society for decades, and it feels logical to initiate a search with a picture. Even while shopping, we never rely solely on shopping with word queries; we tend to depend heavily on visual feedback. This will get even better after the sensation of visual exploration is brought to the internet world via visual search.
Furthermore, instead of a single item, we frequently seek to discover a new style, outfit, or concept. In a manner that language is rarely captured, visual search innovation helps bind these objects together depending on aesthetic ties.
Visual Browsing
Google is creating visual search functions using MUM's features. According to the firm, viewers will explore in a much more spontaneous and intuitive manner. This functionality should be available in the following months. And here is how it'll go down. Whenever a person sees a picture and wants to look for something identical, they can do that by using the Google lens application.
The google lens will pick the section of the picture they want to look for and their queries if a person is desperately looking at a photo of a t-shirt and wants to have a similar design in trousers. Then, in that case, they can just open the lens, and point it towards the t-shirt picture, then select the option "Find similar pattern trousers." It should provide outcomes that follow similar patterns.
This functionality is likely to assist users in locating stuff that is impossible to articulate using only words.
Google Search redesigned.
To assist consumers in comprehending what they're looking for, Google includes "Things to Know" for every search query. For instance, if you google the keyword "acrylic paint," Google will often provide the best several hundred results. These results are most likely to assist you in your query.
It would also offer you subjects like "how to produce acrylic paintings with home objects" to assist you in learning much more about a topic. It further introduces expanding or focusing on a search subject as part of the same makeover. For instance, if a user searches for "acrylic painting," they may narrow their results. This can include puddle pouring as well as art workshops related to acrylic paint. The user may further expand their search by looking up painting techniques and well-known painters.
The contribution of visual ideas to the Google search engine outcomes page is yet another new feature. When people search for a subject, it will be easier to browse similar concepts on the internet. For instance, if a person seeks "Halloween decoration ideas," the outcomes will provide a browsable image collection. Now from those collections, the viewer may draw inspiration.
This functionality is now available for users to test on their devices.
Similar subjects to videos
Google currently uses AI to detect crucial points in films, but they're now incorporating related subjects as well. Users may learn much more about essential aspects of a video by browsing the relevant issues while watching it.
For instance, if a person googles for "macaroni penguins' ' and watches a clip about them, Google will provide similar subjects like "macaroni penguin's life narrative." Now, the chances of its inclusion in the search phrase or video are unsure. This is generally accomplished by recognizing how the video's themes connect to this subject. It can assist users in learning more about the issues they're looking at. Google is anticipated to make further aesthetic upgrades in the upcoming time. This functionality will be available in the following weeks.
The business has previously demonstrated how it was employing AI to upgrade low-resolution photos. To achieve this, two diffused models were used to produce high-fidelity pictures.