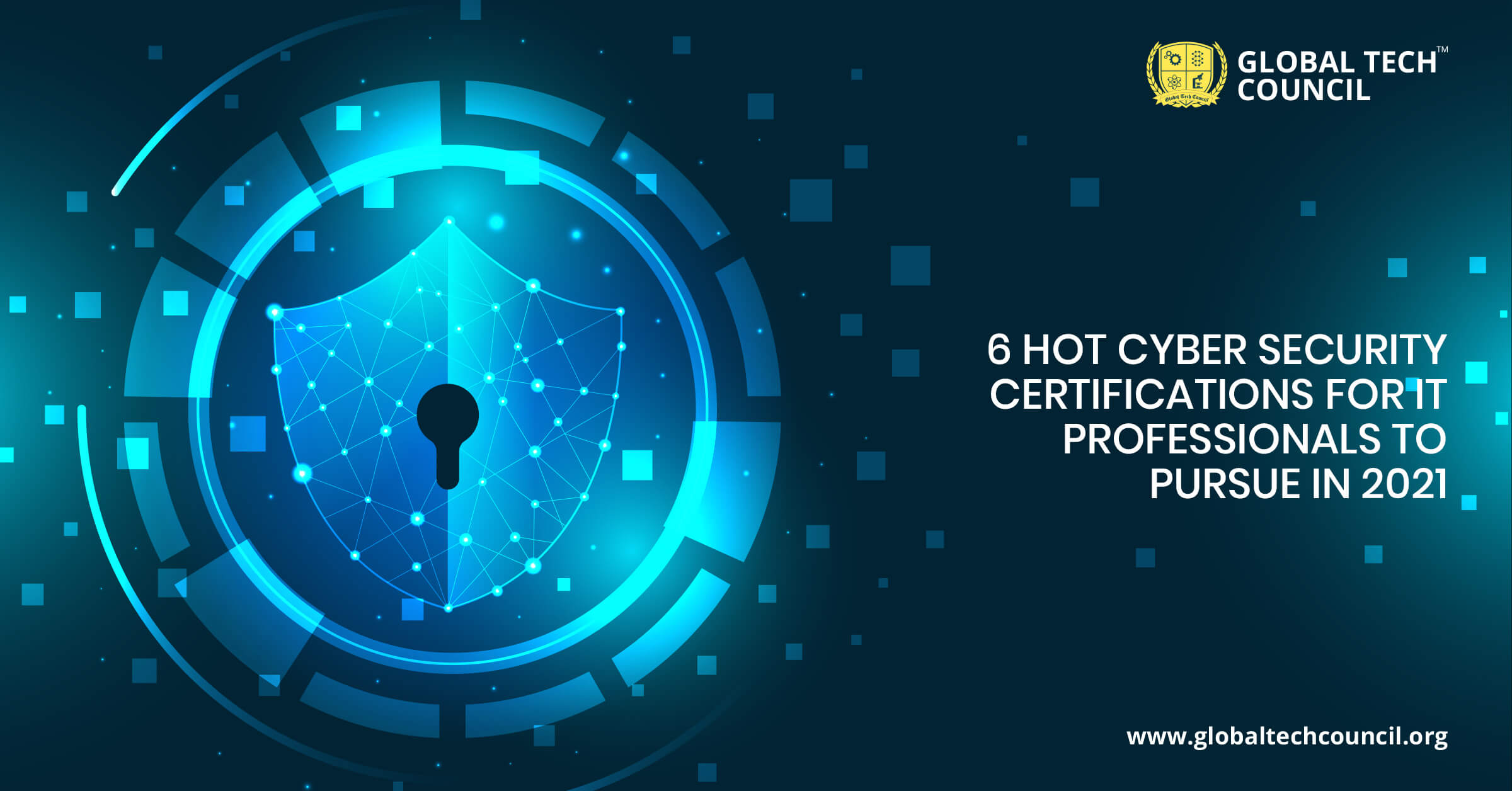 As firms actively support distant working circumstances enforced by the COVID-19 epidemic, cybersecurity will remain one of their top responsibilities in 2021. And the necessity for cybersecurity professionals isn't going away any time soon. Information security specialists are now expected to rise 31% between 2019 and 2029. This figure is higher than average for all jobs, according to the Bureau of Labor Statistics. So, cybersecurity certificates may aid in obtaining employment, improving careers, and preventing job loss. Certification is necessary for people wanting to enhance their careers or enter into the industry. Our article delves into the top six cybersecurity training certification courses, they even have classes for both new and experienced cybersecurity professionals.
1. Certified Information Systems Security Professional
One of the best cybersecurity professional organizations is CISSP certification. It is also one of the most highly prized certifications in the business. Achieving a CISSP validates your knowledge of IT safety. It also works on your ability to develop, execute, and evaluate a cybersecurity program. You must have a minimum of five years of overall job expertise in at least a handful of the seven cybersecurity sectors to attempt the CISSP test.
Protection Architecture & Engineering
Telecommunication
Protection and Risk Mitigation
Asset Safety
Network Monitoring
Threat Detection
Application Development Protection
Authentication & Access Management
Vulnerability Assessments and Testing
are a few of the topics of the course.
2. CompTIA Security+
Students who pass the Security+ exam will possess some necessary expertise and experience. Furthermore, they can use this expertise to build and implement security solutions for networks, apps, and smartphone devices. They'll also be ready to participate in –
Risk mitigation efforts
Conduct and react to threat analyses
Engage with a thorough understanding of all legal requirements Rules
Procedures
The test is highly weighted toward performance-based topics—the focus is further on performance guarantees that students can troubleshoot effectively and promptly. A minimum number of 750 out of 900 is required to clear the examination.
CompTIA Security+ holders work in the following variety of positions.
Cloud engineer
Security engineer
Software developer
Security analyst
IT auditor
Security administrator
Systems administrator
Help desk manager
IT project manager
3. HealthCare Information Security and Privacy Practitioner
Applicants for the HCISPP certification must qualify for the test and they must also have a minimum of three years of compensated job experience in any of the given below areas.
Healthcare sector
Information administration in healthcare
Information solutions in healthcare
Regulation and legislative environment
Confidentiality
Protection in healthcare
Risk mitigation
Assessment activities
Furthermore, third-party risk mitigation is one of the areas for achieving healthcare certification. However, candidates must have probably undergone one of their 2 years of employment in the healthcare business. The exam further has 125 problems and requires three hours to complete. In order to qualify, candidates must get a 700 score out of 1,000.
HCISPPs work in a variety of positions which are the following:
Compliance auditor
Information security manager
Medical records supervisor
Practice manager
Compliance officer
Health information manager
Privacy and security consultant
Information technology manager
Privacy officer
Risk analyst
4. Certified Information Security Manager
Professionals with technological skills and knowledge in information security can invest in this, so those who wish to advance from group members to managers are mainly drawn to CISM. Furthermore, this course substantially boosts cybersecurity knowledge and abilities. However, CISM claims to provide credibility and assurance to the student's relationships with stakeholders, colleagues, and authorities. This position includes the following options:
Information security administration
Data risk assessment
Information protection program development and control
Information security event management
So these are all covered by the CISM exam, which evaluates and certifies IT professionals' knowledge and experience in these areas. Apart from that, the test further comprises 150 questions based on some of the latest content analysis and covers the examination topic outline where you will get four hours to finish the test.
CISM work in a variety of scenarios which are the following:
CISO
CTO
Head of information security
VP
Information security and compliance
Director of security and compliance
Senior manager
Information security
5. Offensive Security Certified Professional
Applicants must start preparing by taking prep classes and putting their abilities to the test in the laboratories. The OSCP examination is a hands-on pen examination. Furthermore, this is a unique exam held in Offensive Security's segregated VPN network with a 24-hour time restriction, as exam plus connectivity guidelines are mainly delivered to students for a separate network. However, individuals have no previous information or experience about this particular network. Each compromised server is further given points based on the severity of the attack and the quantity of access gained.
OSCPs work in the following positions.
Penetration tester
Security professional
Network administrator
6. GIAC Security Essentials Certification
This is an entry-level cyber security engineering certification course from the Global Information Assurance Certification which is further dedicated for people who want to gain experience in data security and connectivity. Furthermore, this certification verifies your knowledge of
Active defense
Network security
Encryption
Incident handling
Cloud computing.
Further, if you possess some IT experience and want to go into cybersecurity, make sure to sit for the GSEC test. The following are examples of careers:
IT security manager
Computer forensic analyst
Penetration tester
Security administrator
IT auditor
Software development engineer
Conclusion
So that concludes today's topic, in which we discussed the best six cybersecurity certification courses. The most efficient method to practice for certification examinations is to get hands-on knowledge. You can also go for cyber security training online. Begin your career as a cybersecurity expert with an entry-level position. Many cybersecurity experts begin their careers in non-security IT jobs.