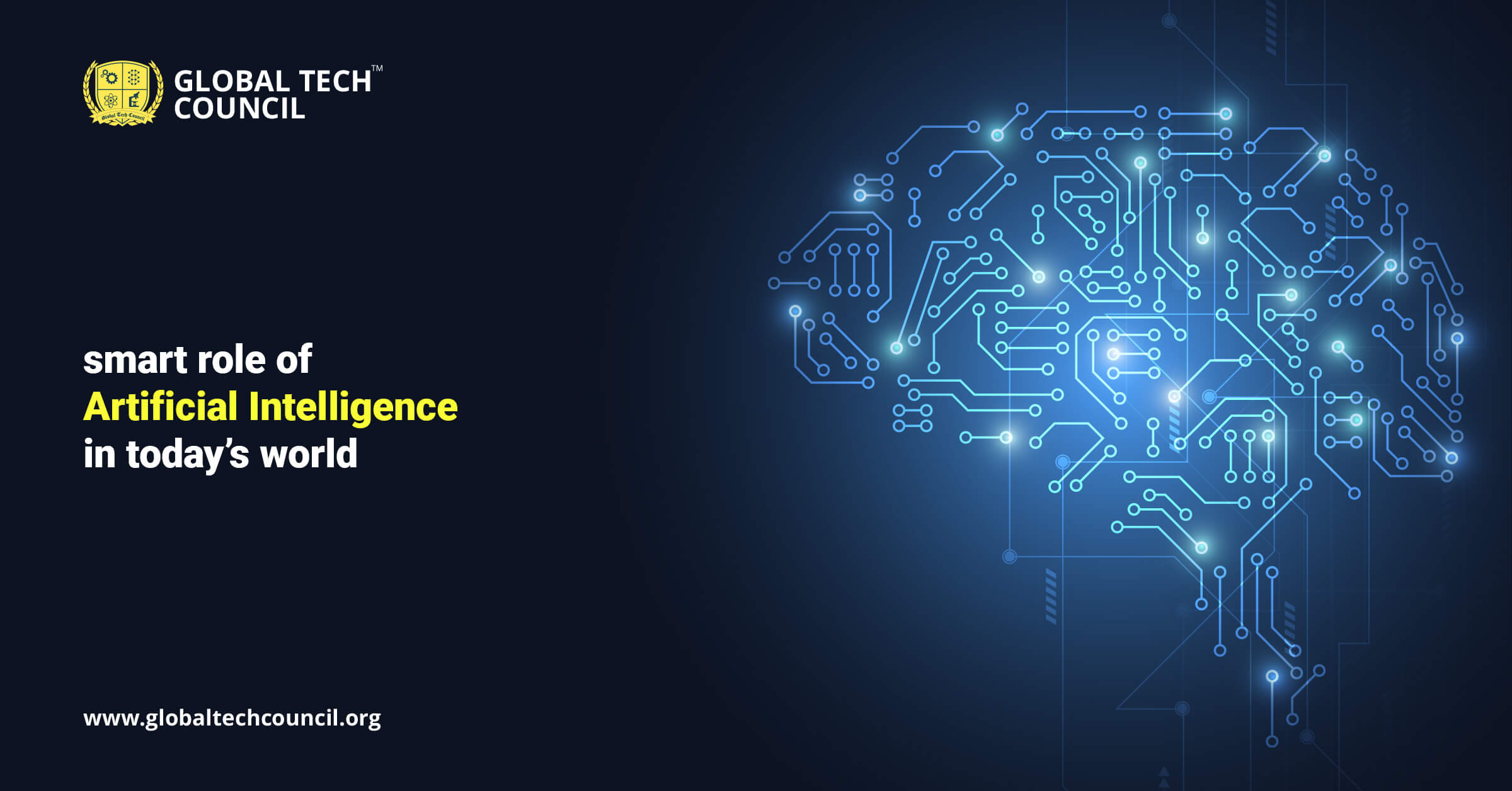 Artificial Intelligence (AI) is a tool that is revolutionizing every aspect of existence. It's a versatile tool that allows individuals to reimagine how they integrate data, evaluate it, and employ the findings to make better decisions. Our goal with this thorough article is to convey AI to legislators, opinion-makers, and curious observers and show how AI has been changing the world and presenting significant challenges for the community, the market, and governance. This post will learn about the different applications of Artificial Intelligence in today's world, including some benefits. But, before hopping directly to the applications, let's see the importance of Artificial Intelligence.
Why is AI important in today's world?
Because of the rapid pace of modernization, AI, which began as concrete evidence in the academic sector, has been purposefully scaled up. Extensive data handling, end-to-end effectiveness in deciphering complicated processes, better consistency and decision-making assistance, intelligent products, intelligent service providers – content, workload automation, and so forth are all advantages of AI. Hospitals, medications, science, and research, as well as e-commerce, are all examples of its rapid growth.
Examples of real-life companies are Zomato, Google apps, BenevolentAI, Clara and Zini chatbots; Aryoga Setu, DeepMind's Alpha Fold, Amazon, Co-Win, Swiggy are among the ones that are proven as our pandemic digital protectors.
AI's Influence on Industry
Local edge businesses have given way to growing virtual shopping outlets throughout the years. These advanced solutions not only improve people's living simpler, but they also optimize company operations to improve user experience, market research, as well as automatic choice-making to achieve business objectives. When individuals, machinery, as well as innovations work together for the greater good, businesses thrive. Today's commercial world is entirely reliant on Ai technology, Cloud, including Big Data technologies, among which e-commerce as well as m-commerce are the most popular and have a significant global influence. Even though Ai was not so famous, technical advancements are moving faster than expected; the pandemic had a considerable impact on its dramatic development and implementation.
Some applications of Artificial Intelligence
Engineers are looking into how AI might analyze massive amounts of health-related information and uncover trends that might lead to future medical advancements and opportunities to change individual treatments.
For instance, experts created an Innovative algorithm for handling emergency calls. It promises to detect heart attacks quicker and much more consistently than clinical emergency responders. Researchers are also working on multilingual text plus navigation services to assist individuals in finding the most up-to-date medical records.
Artificial Intelligence can assist in creating a more stable EU food supply chain by reducing the usage of chemicals, insecticides, and drainage, improving efficiency and lowering effects on the atmosphere. Robots may, for instance, eradicate weeds, reducing the need for chemicals. Many farmers in the EU were currently utilizing AI to track their animals' activity, temperatures, and food intake.
Facing the Covid-19 pandemic, artificial Intelligence
Artificial Intelligence has been employed in thermal cameras in airports and other places in the scenario of Covid-19. In medicine, it can aid in the detection of infection using computed tomography lung scanning. It's also being used to monitor the disease spreading via providing data.
Automobiles incorporating Ai 
Though self-driving automobiles aren't yet commonplace, many cars already include AI-powered security features. For instance, the EU has contributed to VI-DAS funding, which are automatic detectors that identify potentially harmful circumstances and accidents. The majority of the navigation is aided by artificial Intelligence.
Intelligent cities, home automation, as well as intelligent architecture
A smart thermostat is a device that learns from our habits to conserve energy, whereas savvy city planners want to increase connection and eliminate traffic bottlenecks by regulating traffic.
Shopping as well as advertisement on the internet
Artificial Intelligence is frequently utilized to present individuals with customized suggestions depending on their previous purchases, including other online activities. Artificial Intelligence plays a critical role in product optimization, stock management, and logistics, among other things.
Automated interpretations
Artificial Intelligence is used to deliver and enhance interpretations in language translation programs that rely on textual or spoken content. This is true for features like auto subtitling.
Based on constant data intake, pattern recognition, and retracing assaults, Artificial intelligence technologies can assist in identifying and combating cyberattacks and other security threats.
Defending against misinformation
By analyzing social media data, looking for dramatic or worrisome terms, and determining which news articles are considered trustworthy, specific Artificial intelligence programs may spot fake news and misinformation.
Benefits of Ai technologies in this modern era.
Artificial Intelligence reduces the time it takes to complete an activity. It allows for multitasking as well as lightens the demand for current resources.
AI enhances the ability of individuals with a wide range of skills.
AI allows previously complicated activities to be completed without incurring huge costs.
AI makes decision-making more accessible by rendering it quicker as well as wiser.
Artificial Intelligence is available 24 hours a day, seven days a week, with no interruption.
AI has significant commercial potential and may be used in a variety of industries.
Conclusion
So it was all about how Ai approaches are running in today's world. From the healthcare sector to shopping malls, all are using innovative Ai technology for better advancements and faster work.