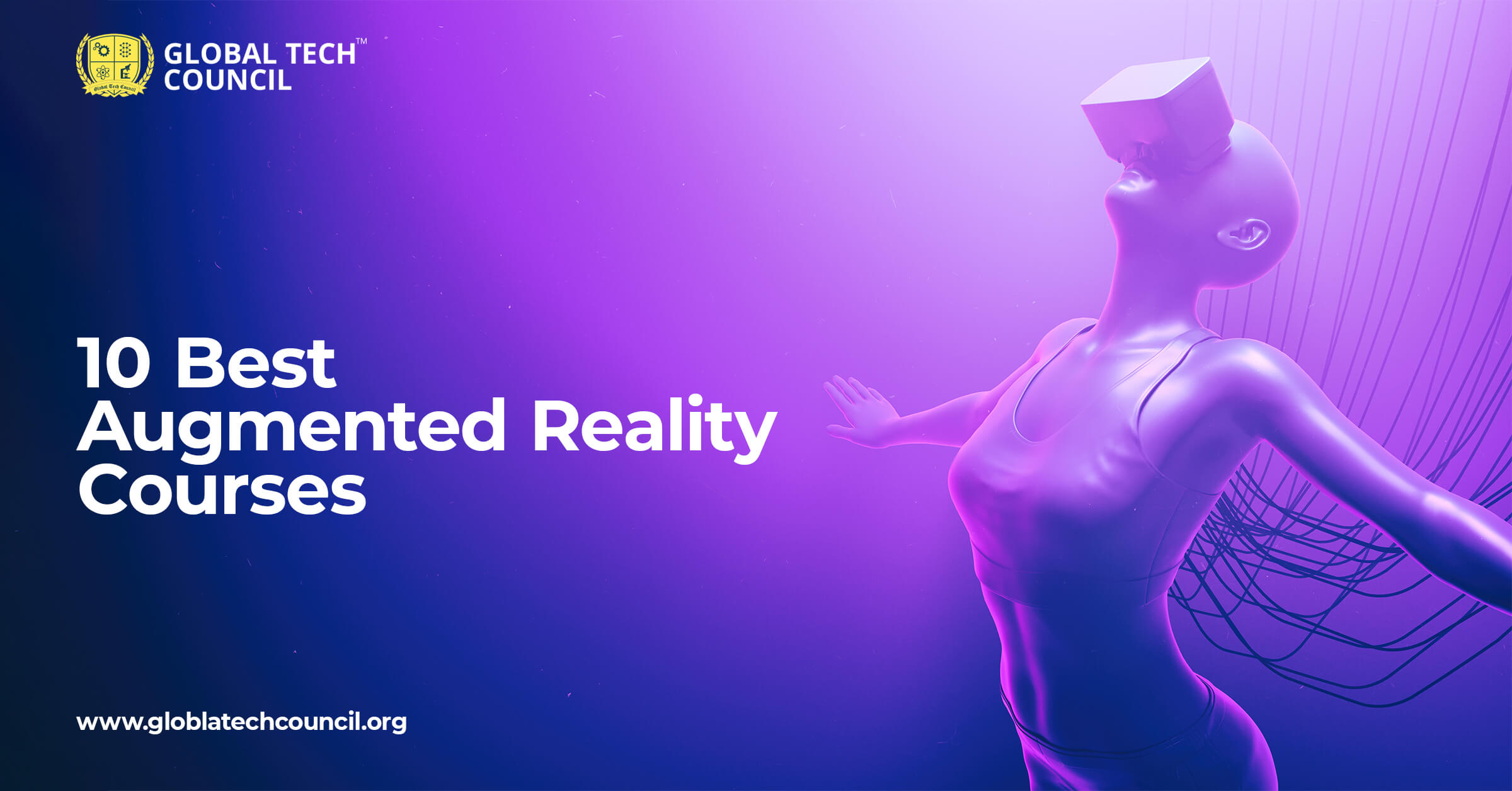 Augmented reality is a new technology that has recently hit the market. It is only a few decades old, and its applications are continually growing. You can utilise a variety of resources to learn about Certified Augmented Reality Developer. Online classes are an excellent place to begin learning about Augmented Reality in ar certification.
We've put up a list of the Top 10 augmented reality certifications.
Daydream's Introduction to Augmented Reality and ARCore (Coursera)
Within four weeks, the classes will be provided via recorded video lectures and live sessions. You'll learn how to recognise different AR experiences, what makes AR feel real, and how to start constructing an Certified Augmented Reality Developer experience with ARCore and other technologies in these structured lectures. This is an entirely flexible curriculum and can attend from any location.
11-hour duration
4.5 out of 5 stars
Unity XR: How to Create AR and VR Apps is a Unity specialisation (Coursera)
This Coursera specialisation is a fantastic choice to acquire AR and VR development skills using the Unity platform. It comprises three applicable courses, Introduction to XR, Mobile VR App Development, and Handheld AR App Development, focusing on specific aspects of AR and VR. You'll get a digital certificate to show off your talents at the end of the specialisation.
3 months at 6 hours each week
4.1 out of 5 stars
Professional Certificate in Augmented Reality/Virtual Reality Development and 3D Graphics (New York University)
This professional ar certification programme, designed by an experienced team of XR professionals affiliated with NYU's Tandon School of Engineering, will help you get the skills and knowledge essential for AR/VR creation. Here you'll discover the fundamental ideas of XR and create virtual environments in
gaming engine
browse
customise 3D graphic elements.
Software developers will benefit from this training. You'll get to work with real-world case studies and real-life examples at the end of each learning session to strengthen your overall grasp of AR/VR development.
7-month commitment, 15-20 hours each week
4.5 out of 5 stars
Extended Reality, The University of Michigan, offers specialisation (Coursera)
This potential specialisation, which is offered in collaboration with the University of Michigan, focuses on teaching you the essential ideas of XR. By enrolling in this curriculum, you will learn how to create and build XR apps, discuss the changing difficulties in the XR ecosystem, and integrate XR into educational settings. Step-by-step video lectures, tests at the end of each session, and applied projects make up the curriculum at the end of the course.
3 months at 7 hours each week
4.8 out of 5 stars
Unity and Vuforia create 15 augmented reality apps (Udemy)
This comprehensive course will teach you how to recognise distinct types of Certified Augmented Reality Developer and their applications and construct 15 augmented reality apps from the ground up for Android and iOS by an augmented reality expert. This curriculum will teach you the fundamentals and programming skills and working Augmented Reality apps. You'll receive a certificate of completion at the end of the course, which you can add to your LinkedIn profile and use to strengthen your CV.
18-19 hours in length
4.5 out of 5 stars
A Beginner's Guide to Unity augmented reality certification(Udemy)
This thorough training is designed to teach you how to use Wikitude to construct mobile AR applications for Android and iOS platforms and how to combine AR Kit and ARCore. By enrolling in this programme, you will learn how to blend the real with the virtual and how to design compelling apps, 3D models, and animations. Furthermore, you'll participate in hands-on workshops throughout the lectures to learn the fundamentals of creating augmented reality apps.
10-11 hours in length
4.4 out of 5 stars
With Unity, create a multiplayer augmented reality game (Udemy)
You'll learn how to make a multiplayer AR game by creating a fully working multiplayer AR game from the start using ARCore/AR Kit in this structure. A certificate of completion will be emailed to you once you have completed the curriculum.
6-7 hours in length
4.5 out of 5 stars
Build 9 Augmented Reality Apps to Dominate ARCore 1. x (Udemy)
This excellent Udemy course will teach you how to create augmented reality apps in Unity from the ground up. From motion tracking to plane identification and light estimation, you'll study the essentials of ARCore in this course. You'll learn about AR Core Ruler, AR Dragon, AR Drone in ARCore, AR Portal, and 4D Volumetric Hologram, among other ARCore applications.
4-5 hours in length
4.2 out of 5 stars
Courses in Augmented Reality (Coursera)
Coursera has put together a comprehensive collection of Augmented Reality courses on one platform. It offers a comprehensive and brief review of ar certification and how it affects the world daily. The course catalogue includes everything from getting started with augmented reality to being familiar with and adapting to the Unity Certified augmented reality expert exam preparation process.
Duration: Variable
Ratings: 4.5 out of 5
Courses in Augmented Reality (Udemy)
The Udemy courses are intended to serve as a thorough beginner's guide to the exciting world of augmented reality and how to create AR-focused mobile applications. It covers everything from the basics of Unity to image recognition, 3D object recognition, and tracking, with a particular emphasis on mobile apps. You'll gain a quick overview of the realm of augmented reality and the underlying innovations.
Duration: Variable
Ratings: 4.5 out of 5