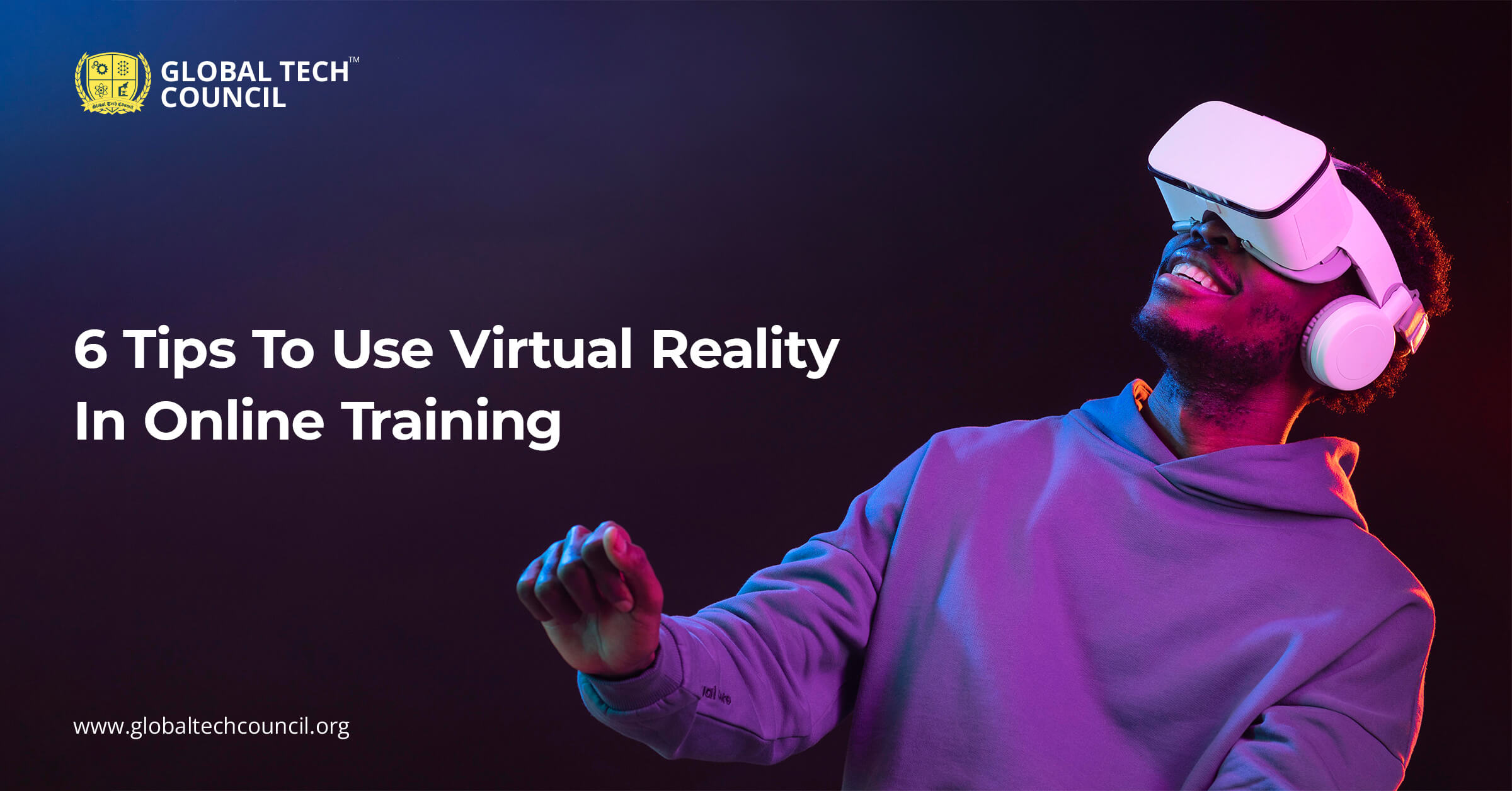 Simulations and branching situations are helpful online teaching aids by virtual reality experts. Some corporate learners may find it difficult to immerse themselves in the scenario, especially if there are distractions. Virtual reality certification has the potential to transform everything. There are no longer any physical barriers between the corporate student and their online training environment. Such as mouse navigation controls or a computer screen. However, how may Virtual Reality be used in online training? To take advantage of new technology to provide a memorable online training experience?
Some tips for using in Online Training
Remove the danger from compliance and safety in online Education
Virtual reality certification allows you to immerse your corporate learners in perilous scenarios without putting them in danger in online training. You could, for example, create an online training simulation that teaches staff how to handle a dangerous chemical. As students are learning the ropes in a safe setting. They don't have to worry about making mistakes or trying out new tactics. Virtual reality is the next best thing to real-world training since it allows students to see how they'll react under duress.
Allow corporate learners to fine-tune their strategies
Employees had to overcome learning curves on the job in the "old" days. It was generally costly trial-and-error if they wanted to come up with new answers to an issue or perfect their approach. As a result, many of them chose not to take the chance. Instead they stayed with the status quo rather than branching out and exploring their interests. Virtual reality in online training allows users to test new assumptions and practices that can help them become more productive. They can be creative and think outside the box to streamline the job process. For example, IT staff employees can develop novel troubleshooting techniques or try out cutting-edge diagnostic tools. Whatever the job, students have the authority to investigate all processes and devise their learning plan.
Make Online Training Available to the General Public
Employees should train in a limitless number of ways. virtual reality certification presentations are used. The best part is that students get all the benefits of "in-person" online training. Create a Virtual Learning Environment for example:
where employees can connect with peers who locate far away
listen to a virtual teacher, and
Take part in online training exercises.
If the employee has a vr certification headset and an internet connection, they can do all these tasks from anywhere in the world. Without having to pay for an instructor, you may provide one-on-on help to corporate learners as needed. This is ideal for employees who must provide more individualized service. A video conferencing system is an excellent tool. But the virtual reality course takes it a step further by immersing consumers in the online conversation.
Assist New Hires in Achieving Professional Success
Virtual Reality apps are available for online training, particularly for hired staff. Virtual Reality simulations, branching scenarios, online tutorials, and group collaboration online activities. These are available to new workers, providing them with personal online training experience. All these elements are employed in today's online onboarding training. the virtual reality course immerses them in real-world environments. It allows them to explore every facet of their new situation. An HR representative, for example, can take a virtual tour of their department, learn about the employee database, and even engage in a mock interview.
Make Mistake-Driven Learning Opportunities Available
Mistakes are only mistakes if you don't learn from them, as an eLearning expert will tell you. Guidance by virtual reality experts in online training is all about learning by making mistakes. In a risk-free environment, users can fail when they try out new ideas. They can predict how they will react in stressful situations and detect performance gaps. They will be unable to achieve their objectives as a result of these factors. In essence, students will get significant online training experience and prepare for any possibility before starting work.
Transferring Corporate Learners to a New Location
What if you want all your corporate learners to go on a tour of a historical site or a remote facility? You can either pay for their flight, which can be rather expensive. Show them an internet movie that they will view, or invite them to journey there in a split second by donning a Virtual Reality headset. virtual reality course worlds can be set in any real or imagined location. Your employees, for example, will have the opportunity to tour your European manufacturing sites, even if they are thousands of kilometers away. They gain a better grasp of how your products are manufactured, which they can pass on to the customer to close the purchase. Create a Virtual Reality version of your serious games to take them to the next level. While honing their abilities, corporate learners can explore new worlds, battle bosses, and earn badges.
Take the time to investigate all the available gadgets if you want to get the most out of a virtual reality expert in online teaching. So, determine which VR platform meets your corporate eLearning budget. It provides the functionality you need to develop cutting-edge vr certification online training content.