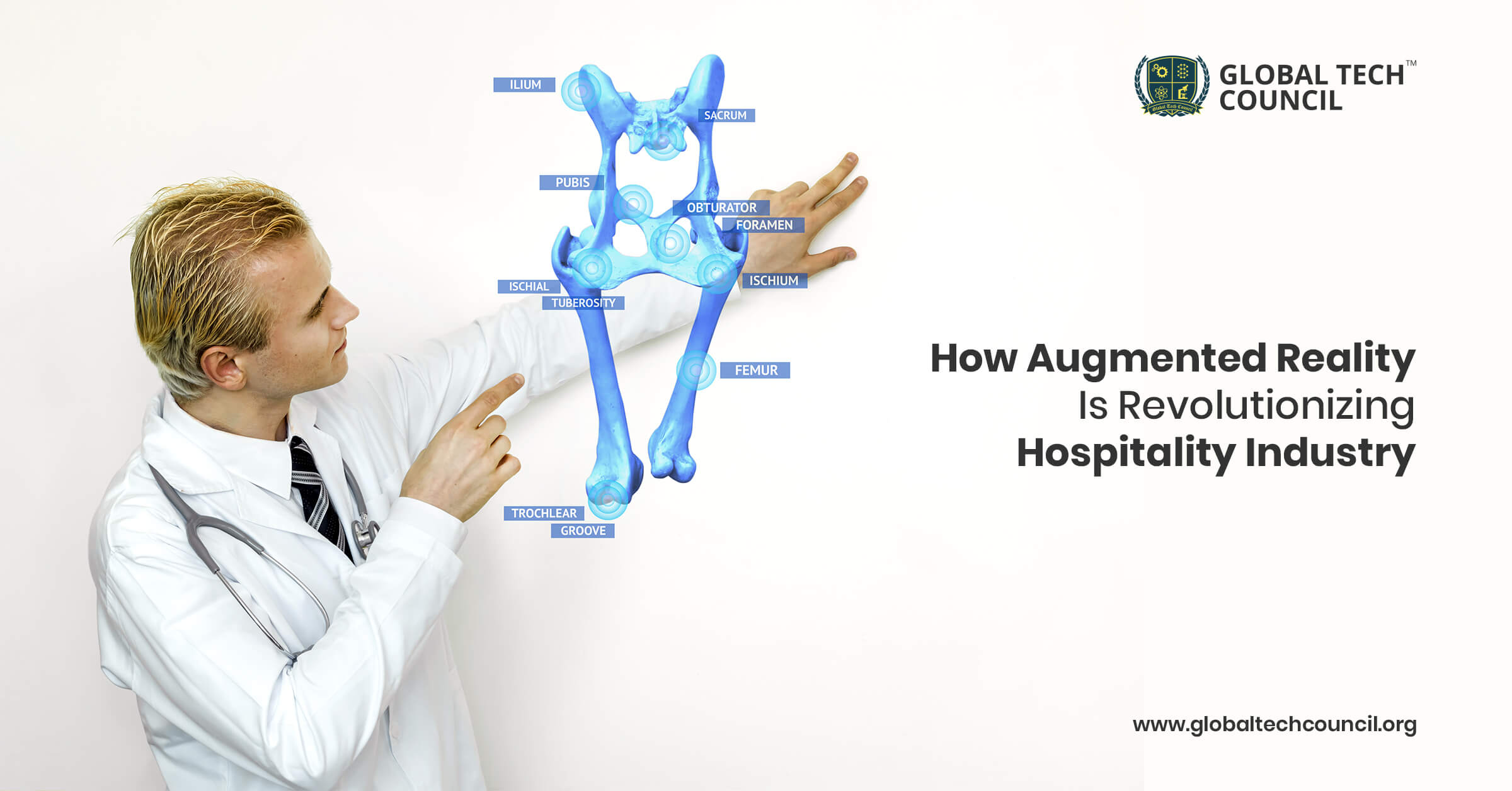 Hospitality augmented reality solutions may be just what the industry needs. There is a need for new and innovative approaches to engaging customers, providing directions, and supporting employees at hotels. Using AR people can easily transform the user's surroundings into an AR environment that only overlays important content.
Recent advances in AR have become essential technologies for the hospitality industry as they allow hotels to improve their physical environments and customer experiences. Technology such as augmented reality is setting trends in a variety of industries. Customer perceptions of brands and companies have been transformed thanks to social media.
Businesses can build their brands and gain trust through augmented reality as it has many real-world applications. Providing customers with such immersive experiences allows them to see a brand or company differently.
With augmented reality, hoteliers have endless opportunities to engage guests. Considering that everyone today carries a smartphone, you can maximize its potential to connect with your guests. Let's explore augmented reality and find out more information!
Learn Augmented Reality:
In a wide range of applications, augmented reality continues to develop and become more pervasive. Augmented reality has been perceived by marketers and technology companies as little more than a marketing medium. Consumers have begun to expect this functionality as part of the purchase process and derive tangible benefits from it.
Retailers have, for instance, developing technologies that enable them to improve the shopping experience for their customers. Catalog apps can include augmented reality features to let consumers see how products look in different environments. In furniture, shoppers point the camera at the fitting room, and the product appears in the foreground.
Another area where augmented reality will have a much more significant impact is healthcare. By enabling users to see highly detailed, 3D images of various body systems while hovering their mobile devices over a target image, users could see highly detailed, 3D images of different body systems. For example, medical professionals could use augmented reality in their training to enhance their learning.
Tech Behind Augmented Reality & Hospitality:
Technological innovations are transforming our daily lives in ways we could never have imagined before. How we carry out so many of our daily routines has changed drastically, ranging from communicating with friends to shopping and planning holidays. Technological advancements have turned the world of hospitality upside down. To learn how to read on!
1. Changing the scene
A person's perspective can be altered by augmented reality. The software provides a simulated virtual environment in which a person can interact. Innovators can use this technology to enhance a range of functions, from entertainment to training facilities. What's more they can also provide its access to various devices, including smartphones, headsets, and tablets. AR adds a layer to reality by creating digital elements over the real world – hence the name! Augmented reality can make environments more interactive and give the user a new perspective.
2. A high-tech tour
A new generation of booking systems based on augmented reality is on its way. Guests already appreciate 360-degree virtual tours like the Royal Inn; however, this service has the tendency to improve even further. They can add real-time information to the hotel's website to help guests get a better idea of room availability, the amenities provided, and any nearby events. When guests offer these additional details, they can book a trip that meets their needs. These AR tours could also provide guests with information about what to expect during their stay, including transport links. If you are looking for restaurants in your desired location, you might find some inspiration in an AR tour with creative elements.
3. A new way to interact with your room
The AR bandwagon has caught on with many hotels. The customer today is attracted to an experience, and so many unique elements contribute to this. Through AR, rooms can become more interactive, which will make guests' stays more enjoyable. A common approach is to provide maps compatible with AR technologies, and when a smartphone is pointed at areas on the map, AR generates a range of helpful visual content. The convenience of having a handy solution makes a stay better and more enjoyable for customers, thus distinguishing their remain as an 'experience.'
The world of hospitality is transforming thanks to technological innovation such as augmented reality – it's impossible to predict what might happen next.
Conclusion:
The possibilities offered by AR technology allow hoteliers to make the most of it. The use of AR in the hospitality business has opened new avenues to increase revenues and reduce maintenance costs, from delivering a delightful customer experience to improving the hotel's back-office operations.