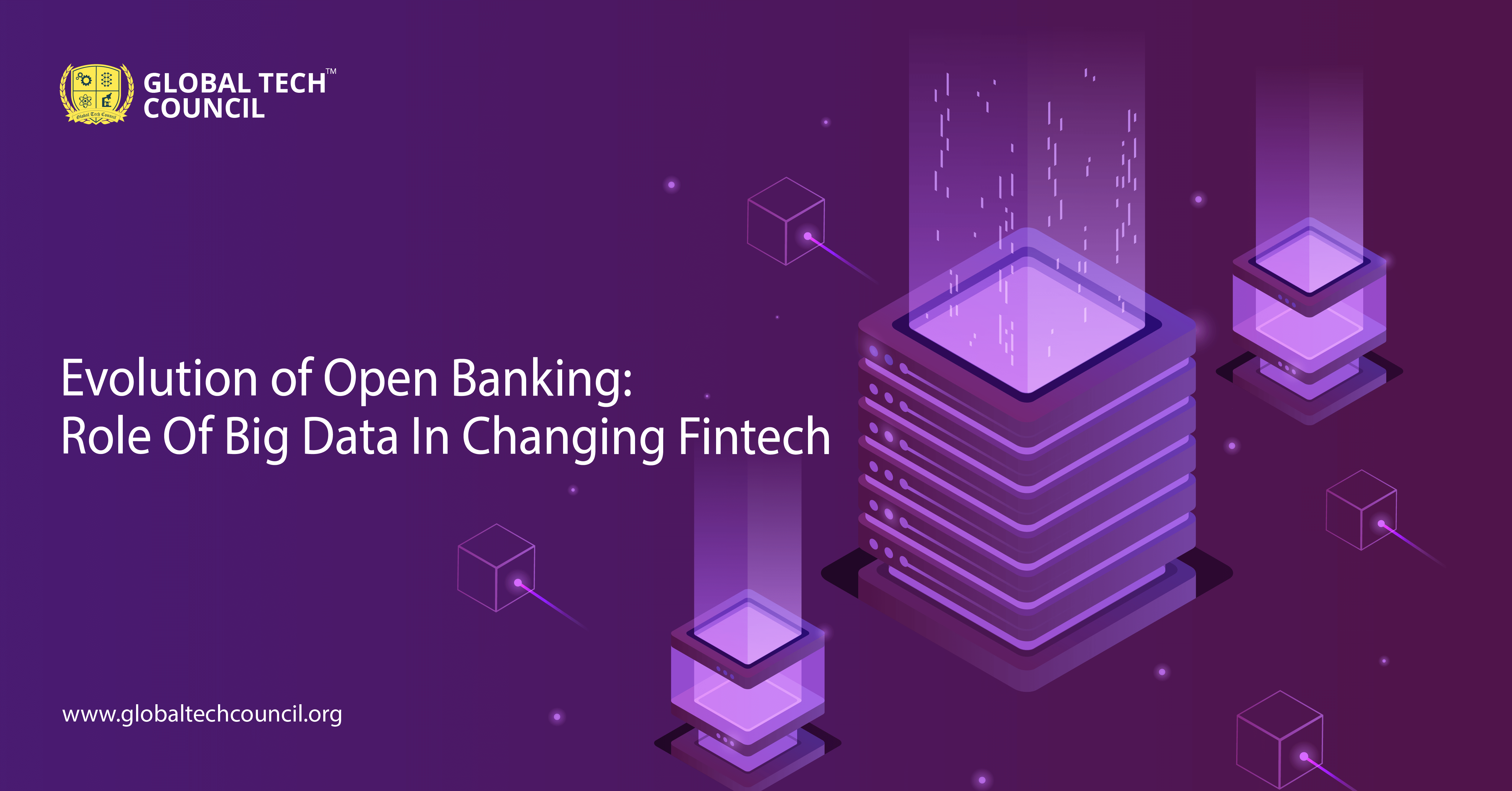 Open banking is an advancement that enables individuals to manage their finances effectively. In fact, it has been completely changing the way we engage with our capital. More so, we can expect to receive more personalized assistance from our respective financial service companies. It will be possible as the finance companies will be able to access customers' data from multiple sources using big data through open banking. Big data plays a crucial role in allowing institutions to leverage fintech solutions to offer better customer service.
So in this article, we will explore the definition of open banking in detail and the impact of big data in this sector.
What do you mean by open banking?
In simple words, open banking refers to the utilization of open APIs that permits third-party developers to build apps and solutions to support the fintech industry. It brings transparency in financial options to customers that might include open and private data. Further, it gives rise to a regulatory system that encourages competition within the banking space regarding providing more enhanced financial services to customers with the use of relevant data.
However, open banking approaches differ in different countries. For example, Europe uses open banking to improve competition between fintech startups, incumbent banks, and neo-banks that exploit clients' data by applying it in the traditional banking business. Here, when a client uses a comparison website to find out the most suitable insurance or mortgage rates, the website software analyzes the client's information. Then, it provides the best financial suggestion and figures out the most common search trends among customers. Hence, with the help of these data, developers build strategies to enable smooth association among the banks they work for and the customers.
What is the importance of open banking in today's financial sector?
The majority of banking clients usually prefer online banking because it lets them control and manage their data in a more controlled manner. For example, customers get the option to choose between multiple finance providers depending on the quality of services they offer. Hence, automatically increasing the competition in the area. Due to this, clients enjoy the benefit of getting insurance services at a much lower price.
The availability of open banking brings out essential changes in the fintech sector. Now, the general public is more aware of how to make the most out of the customized solutions and apps that financial service companies provide. Savings and investing applications, for example, can help people figure out how much they can save each week.
What is the role of big data in the fintech sector?
Big data is bringing a drastic shift in the operations of modern banking companies by allowing them to access vast data volumes and extract valuable insights. By using such data, experts in the fintech industry can make faster and more accurate business-related decisions and improve their services, goods, and marketing tactics.
Additionally, big data support the evolution of more precise financial tools such as:
Smart debit and credit cards with in-built fingerprint scanners.
Availability of phone payment apps that can determine the times when a specific client will be splurging so that institutions can offer them relevant services at the right time.
The development of devices can save clients money by terminating the memberships that they don't use anymore.
Hence, it is evident that big data brings several benefits across financial institutions as well as the banking consumer base. And it will be necessary for the broader adoption of open banking.
How will open banking and big data impact businesses?
Open banking, along with the advancements of big data, has the potential to bring needed upgrades for businesses regardless of their size. Here, financial companies can share the customers' information with verified third-party entities and might gain extensive insights into their clients' buying habits. Hence, the adoption of open banking will undoubtedly improve the manner in which businesses provide services to their consumer base. More so, it will bring a competitive edge within the business world.
Furthermore, customers will feel more connected to their respective banking institutions as they'll be able to enjoy more customized assistance. Also, open banking allows users to get approvals on money transactions by directly contacting the banks without leaving the online portals where they are willing to purchase goods or services. Hence, open banking will readily link customers' information from multiple solutions to enable a personalized payment experience.
Are the combination of big data and open banking the future of the financial sector?
Big data is revolutionizing fintech to make the sector much more efficient than earlier, and this commencement will continue further in the coming years. Hence, financial institutions and service companies need to adapt to big data and open banking to stay relevant and ahead of the competition. By doing so, they'll be able to provide the best customer services to their existing and potential customers. Moreover, open banking eradicates the market dominance of traditional financial institutions and supports the development of innovative technologies and approaches in the field. As a result, there is an increase in the competition, compelling well-established financial firms to collaborate with fintech startups.
Thus, the financial firms that are ready to leverage the advantages of open banking have a higher chance of acquiring a significant competitive edge. In fact, experts predict that within a short period, open banking will spread across different industries and might become a new standard in the area of financial approach and services.
Conclusion
As per the government authorities, a shift in the fintech industry due to open banking and big data is inevitable. Thus, it is safe to assume that data-driven open banking will be an essential part of the futuristic space of computing and business. If you like to read this type of informative content, visit the GLOBAL TECH COUNCIL for more. The platform has a pool of updates and news regarding the latest innovations across industries.