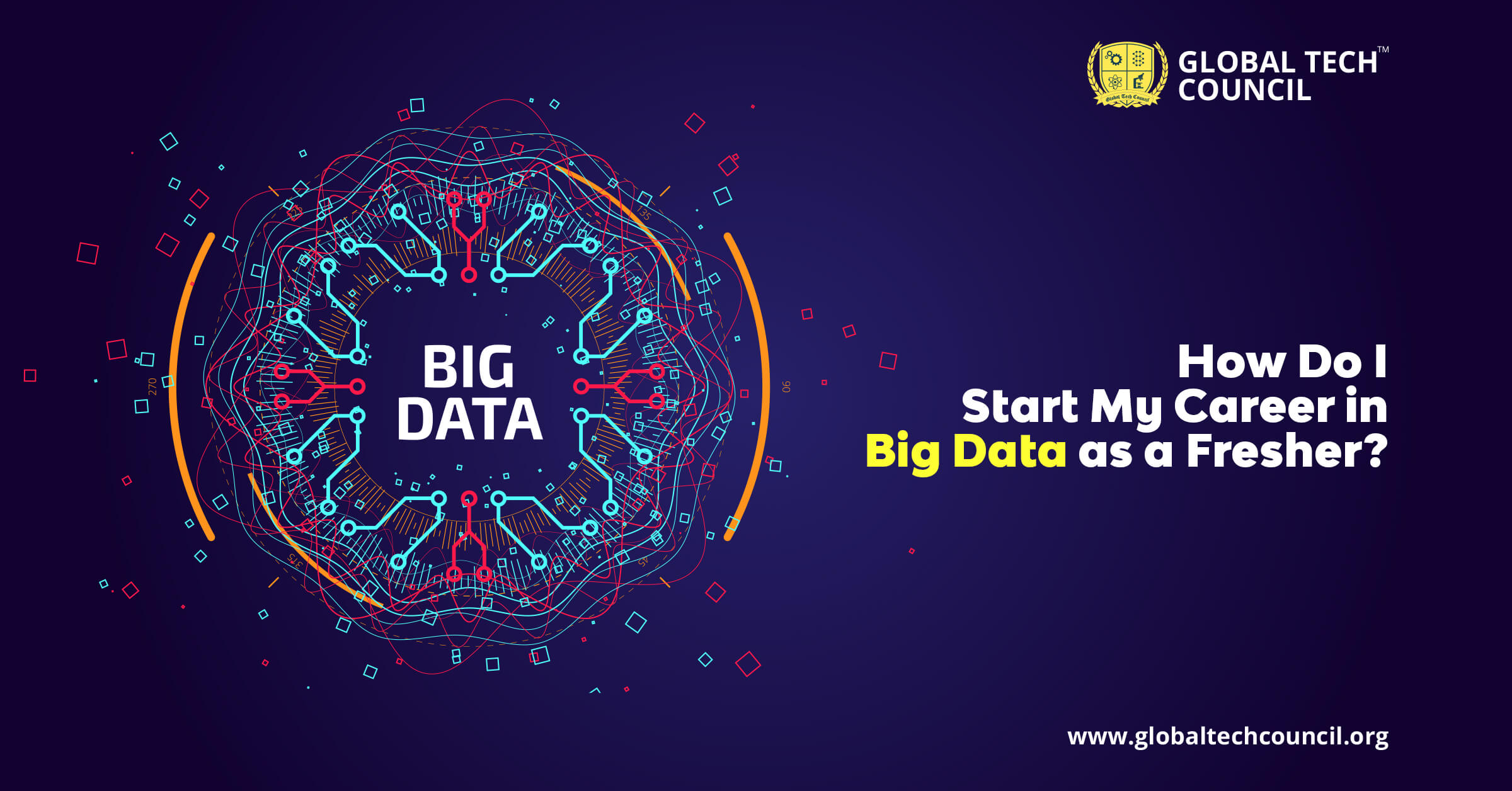 Big data is a term that has recently been thrown around a lot. However, it has also turned into a large business. Every day, over 2.6 quintillion bytes of information are generated. Someone must gather this information to store, protect, and analyze it all. The employment sector for big data is completely open as a result of this explosive growth.
Big data certification has become a requirement in nearly every sector. IT, banking, law enforcement, administration, manufacturing, agriculture, shopping, science, medical, and tech consulting are all possibilities. There is anything to match your talents and work preferences, either your expertise is in safety and technology advancement or data handling and storage.
As technology gets better, this tendency projects to accelerate. Even more during the coming five years, resulting in a severe shortage of competent candidates. So, it's wise to say that it's now or never to enter into these hundreds of billion-dollar businesses and earn the profession of your desires. In this piece of post, we will share some points which anyone can follow to get a job related to big data as a newcomer.
How much a Big Data Career Can Offer You
Big data professions may be highly profitable. All these depend on the role, as well as your expertise and educational qualification most people earn between $55,000 and $165,000 per year. Big data isn't only a fascinating job that connects you to cutting-edge technology, yet, it also pays well for you as well as your family. Engineers, executives, and programmers are the upper edge positions in big data. Furthermore, analysts, researchers, statisticians, plus experts are among the other top-paying big data professions in demand. Furthermore, engineers design the data storage and management architecture whereas developers create software that collects, organizes, and analyses data.
Let's see what are necessary requirements –
1. Certifications in Big Data that Guarantee Big Data Employment for Freshers
It's critical to pick a proper certification to devote your time & expense as it further provides long-term professional advantages. So, keeping that in mind here's a rundown of several prominent certifications courses. These courses can give you the boost you require to establish a successful big data profession.
Cloudera Certified Associate Administrator
The CCA Administrator certificates assess a candidate's proficiency in fundamental platforms and further checks their group administration abilities.
Spark and big data Hadoop certification Developer Cloudera Program –
This qualification is for those who wish to get certified in information extraction and analysis.
Big data in IBM Certified Data Architect
This certification exam includes five components. Also assesses an information architect's ability to work on issues.
SAS Big Data Certification Professional
This qualification is for programmers who wish to expand their programming skills.
These were some best big data certification courses. 
2. You'll Need These Skills to Break Into the Big Data Profession
Although the big data business is exploding to become a critical component of today's world. The requirement for competent people is increasing. Acquire one level higher with this expertise if you really want big data employment as a newcomer.
Freshmen and university students interested in data sciences should strive to obtain a variety of certifications from other fields. Knowledge in many domains is really beneficial.
An awake and inquisitive mind
Inquisitiveness can aid in the discovery of relevant patterns in large data sets. An inquisitive mind may use reasoning to decipher these patterns and come to conclusions. This is a talent that data analytics experts require.
Possess a Diverse Skill Set
There really is no better method to secure a job than becoming a specialist in the area. So basically a requirement is a working knowledge of datasets and the ability to manage data effectively. Data mining plus machine learning, which is frequently utilized in the big data area, are two more crucial talents.
3. Get expertise in Artificial Intelligence by joining internship programs.
To acquire hands-on expertise mostly in data science as well as AI industries, you may enroll for big data internships. This will demonstrate to potential employers. It shows your willingness to improve in the workplace and your capacity. Capacity to perform in a data-driven workplace.
4. Increase your connection with other specialists
You may participate in networking events to contact other data science newcomers as well as seasoned data scientists. In this way, you can expand your network. Also, improve your career chances, and get insight into what is necessary of data science experts on a corporate level.
5. Maintain current industry trends
If you want to get a job in big data, you need to keep on top of the newest industry trends –
Technology developments
Best practices
Consumer behavioral shifts
Worldwide activity in your field.
Keep in touch with the coding and data science groups. You can do this by watching courses and getting ideas from professionals' work. Reading and sharing important articles, also provides helpful comments. Attending webinars and events hosted by technology companies are also a good way to keep yourself updated.
Conclusion
As a result, it's a fantastic chance for you to begin your profession in Big Data instead of in outdated technologies. As those technologies are rapidly becoming outdated. Stop allowing yourself to get to the position where employers will fire you because you only use old technology and not modern tech. Start your journey in big data and you'll notice a steady rise in your earnings. There are numerous job vacancies for newcomers in the Big Data Hadoop area.  The only way to get these positions is to demonstrate Big Data expert in your CV and meeting.