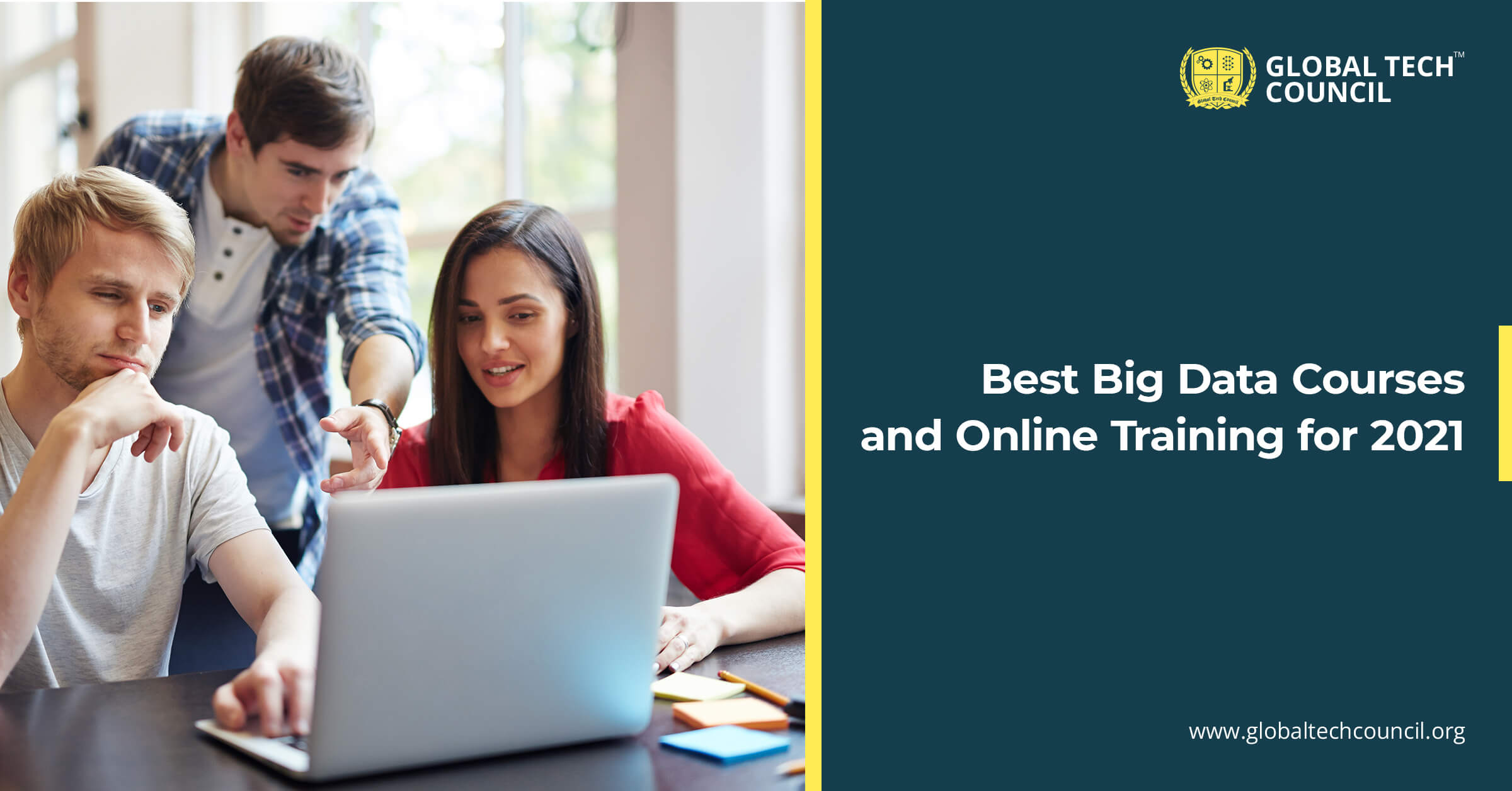 The demand for Big data certification programs is high at today's time. It is so because most businesses operate over data extraction, transfer, and analysis to gain helpful information for business growth. Significant companies seek individuals who have Big data analytics certification to fill their data analyst openings. So if you have an interest in learning big data and making a career as a data analyst, then enroll in the best big data certification online program. 
So to ease out your search for the best training course, we bring you a list of top big data certification courses available. 
Purdue University's Post Graduate Program on Data Engineering
Here you will get to learn every aspect of Tata engineering with the professional program in collaboration with Purdue University. Further, the course is specifically suitable for data science experts who want to learn crucial topics regarding data engineering. For example, as students, you will learn data with Spark, Azure cloud infrastructure, Hadoop framework, and Big Data on AWS. Aside from learning data engineering concepts, you will also learn many other benefits. Some of them are access to exclusive masterclasses, job opportunities from Simplilearn, the chance to participate in capstone projects, and many more.
It is the best big data certification online that will lead you to promise success so that you share your achievements in your social groups. 
Coursera's Big Data Certification Course
To make this big data certification, you do not need any past working experience. Here, instructors focus on clearing out all your doubts and basics regarding all the concepts first. Furthermore, you will learn to conduct a predictive framework and use graph analytics to resolve issues. Moreover, Coursera offers students to apply these projects to real-world situations to let them comprehend real-world data engineering.
Coursera's IBM Data Science Professional Certificate
If you want to begin your career in machine learning or data science, this is the best data science certification program for you. Moreover, you will get the experience of learning 9 different course sets in this program, helping you to gain the required knowledge and skills. Further, it will sharpen your proficiency in project managing and implementation across industries. Additionally, the program also includes topics like open source tools, libraries, visualization, and analysis within its courses. In fact, at the time of finishing the course, you will already have multiple projects and assignments that will display your capabilities.
So what are you waiting for? Take the best big data certification online course here.
Udemy's Ultimate Hands-On Hadoop: The Big Data Training Course
With this big data Hadoop certification, you will be able to gain expertise over some of the most popular and used Big data technologies. Furthermore, you will learn to analyze and conduct non-relational data using MongoDB, Cassandra, HBase. Aside from this, you will also get a deep understanding of cluster management using various technologies. Hence, we can say that it is one of the best big data certification online programs accessible at present.
Coursera's Google Cloud Platform Big Data Certification
It is a type of on-demand course that has the intent to familiarise students with machine learning and big data capabilities and the utility of the Google Cloud Platform. Furthermore, it will provide you with a deep understanding of data processing capabilities and a brief overview of the Google cloud platform. However, before taking up this online course, working experience with machine learning and python language would be helpful. By taking this Big data analytics certification, chances of you getting hired by Google will increase.
Udemy's Apache Spark 2.0 with Scala – Hands-on with Big Data
The course allows you to best big data analysis problems in the form of Apache Spark scripts. Further, it enables you to develop distributed code with the help of the Scala programming language. Aside from this, the course also trained you to analyze graph infrastructures and convert structured data by using software and tools. Further, you can apply the data to practical exercises. However, you need to have prior experience in scripting or programming, to begin with, certification.
Big Data Analytics: Opportunities, Future, and The Challenges
It is an introductory training course that teaches students the best way to use Big data analytics to extract meaningful information from the data we produce.
Moreover, you will be able to discover hidden patterns, gauge customer opinions and predict trends. Hence you will be able to evaluate data effectively from numerous sources.
Furthermore, along with the course, you will get the opportunities to explore possible solutions for the issues and challenges that usually arise in Big data analytics. Aside from these, other exciting topics that the course teaches its students include different types of data and applications of big data across numerous enterprises, the data analytics cycle, social media platforms, etc.
You will also come across many job opportunities in the field of Big data analytics by taking this course.
Conclusion
So these are some of the best big data certification online programs you can gain access to from the comfort of your home. Ensure you go through the requirements of taking up any of these courses if there are any. Also, if you have working experience with different programming languages or relevant tools and software, then and It wouldn't take you long to grasp all the course material we will learn from any of the online courses mentioned above. Visit the GLOBAL TECH COUNCIL for more valuable information.