More than 75 million websites use WordPress. Looking for AI chatbots for your WordPress website? The list below is crafted with the help of chatbot experts and will help you find the right AI chatbot for your website.
Learning Of Blog
Introduction
Types of Chatbots
Best AI Chatbots for Your WordPress Website
Introduction
Every business is opting for Chatbots nowadays. They are a great way to engage with the people who visit your site. They are software applications that are specialized to engage with users and give them instant replies based on their queries.
Most chatbots are built using predefined rules and have limited knowledge. But AI chatbots use machine learning algorithms to learn from their interactions and take user-experience to a whole new level.
Industries like CRM, healthcare, eCommerce, HR, etc. make the most use of chatbots. Chatbots help in customer support, marketing, and advertising purposes as well. Chatbots make interactions much more lively and provide the users with the information they need.
Types of Chatbots
Chatbots can be classified as: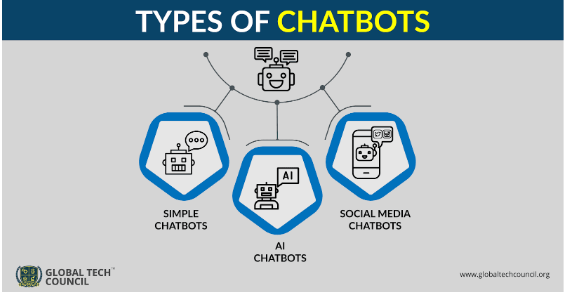 These are basic chatbots that are created using simple and are most commonly used. For example, Alex, on our website, is a simple chatbot.
These chatbots use a combination of machine learning and deep learning to sound more like humans. They require complicated programming and are not widely used; thus, you'll not find them easily while browsing the web.
These chatbots are created from social media platforms and can also integrate with WordPress.
Best AI Chatbots for Your WordPress Website
When you build a WordPress website, you need to decide what's best for your site, including a chatbot. In this post, we'll tell you all about the best AI chatbots you can use for your WordPress website:
Intercom is a messaging platform for businesses and provides them with ways to communicate with potential and existing customers through social platforms, on their website, within their app, or via email. Many companies opt for Intercom as it provides them with options to acquire, onboard, and support customers through messaging.
The application can be set up easily. If we look at it from the price point of view, it's a bit expensive but adds massive value to B2B SaaS companies. A tidy and smooth, easy to use a chatbot to manage the customers, which interacts with the website visitors, automatically delivers the right answers, including product information.
Features include
Engaging and easy to use UI

Website and mobile app integration

Personalized messages to customers

Instantly target hot leads with targeted messages
Engati is a lightning-fast chatbot platform used for managing, analyzing, building, integrating, training, and publishing your customized chatbot. It is one of the best chatbots for customer engagement and is currently supported by eight platforms such as Webchat, Kik, Messenger, Telegram, Line, Viber, Skype, and Slack. You can use Engati to create your very own chatbots without any programming knowledge.
Features include
Voice support

Smooth third-party integrations

Support for more than 20 languages
With flawless integration with Google's dialogue flow, it is a simple plug and play WooCommerce shopping page chatbot. Improve the sales on your WooCommerce store with a faultless smart conversation with your customers. Pricing starts from $34 per year.
WoowBot is a state of the art chatbot that requires zero configuration or training. All you need to do is plus the chatbot to your WordPress website, and you're good to go. It does not even require any 3rd party integration. If you need a chatbot that can help the users find the right products quickly, the performance of WoowBot is second to none. Increase your sales and customer retention with this intelligent conversational chatbot.
Features include
Intelligent conversations

Quick responses

Good customer experience

Uses NLP and AI-based algorithms 
As the name suggests, this chatbot has AI integrated into its core. It's a free chatbot that can understand human interactions. For example, you can easily set reminders.
Features include
Smooth integration

Easy conversion of human conversations

Easy creation of chatbots
Want to convert leads faster? Collect.chat is your go-to chatbot. It converses with the visitors engagingly and collects their details to transform them into leads. People with no coding experience can create this chatbot; all you need is some basic common sense and reasoning.
Features include
Quickly finds the right solutions

Easy integration with WordPress

Faster lead generation

Easy drag and drop features. 
Conclusion
Chatbots have become immensely popular nowadays, and they are easy to build and interact with visitors in an engaging manner. They cannot replace human assistance but can assist them in creating a better user experience. Have a look at the chatbots mentioned above and make an informed decision.
If you wish to become a chatbot developer and create chatbots as per your needs, try opting for a chatbot training course from a reputed provider.