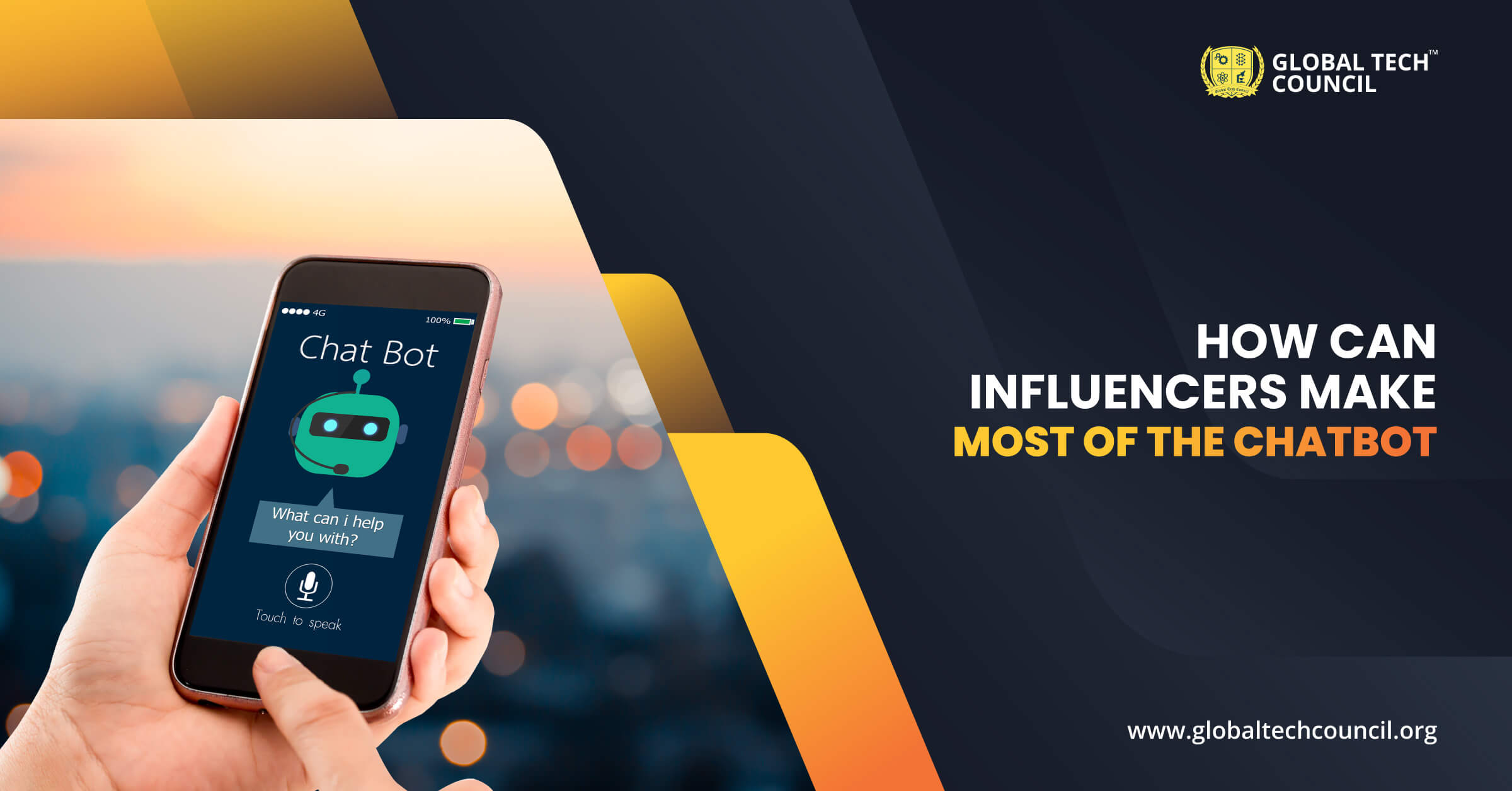 Wondering how chatbots can help influencers? You have landed on the right page. This article talks about chatbots, detailing how influencers make the most of Chatbots and explaining how to become a chatbot developer and build useful chatbots. 
Excited? So let's get started.
Table of Contents
What are Chatbots?
How can Chatbots Help Influencers
Concluding Lines
What are Chatbots?
A chatbot is an AI-based application program that can simulate a conversation in natural language with users via messaging applications, websites, mobile applications, and others. They can also be described as one of the most advanced expressions of human-machine interaction.
Chatbot experts suggest that Chatbot programming is expected to replace humans shortly. This is possible because instant, open communication, and constant connectivity are among the primary needs of today's businesses.
Chatot developers, with their continuous efforts, are able to make the software more human-like and automated. If becoming a chatbot developer and building useful chatbots is something that excites you, a Certified Chatbot Developer program offered by Global Tech Council is meant for you.
How can Chatbots Help Influencers?
You must have heard that many influencers are using chatbots. This is because chatbots help them boost engagement and recognition. In this section, let's explore why influencers are embracing chatbots.
Chatbots Enable Conversions
Chatbots are capable of finding what readers want, understand customers like a salesperson, provide reading suggestions, and showcase products of customers' choice. This helps influencers or bloggers to get more of their audience and convert into subscribers. They can suggest and display services and products in rich cards laid down like a carousel and sell in a one-on-one manner. They can display products and can redirect readers to "buy now" pages.
They are Great at Producing Personalized Content
There are various types of chats out there. Depending on the niche of the influencer, they can be programmed to give content as per the requirements. For instance, a fashion influencer could have a chatbot that gives advice and information related to fashion. Similarly, travel bloggers can use a travel bot to recommend travel and stay options; a fitness influencer could have a chatbot that advises on workout and health-related questions. Rather than designing their experience based on broad assumptions, chatbots can help audiences by asking questions individually and then using that information to tailor their experience.
In this way, they offer a way to personalize the user experience in a valuable way for each individual.
Chatbot for Analytics
Chatbots assist bloggers and influencers know their audience on a deeper level, enabling them to generate content based on their personalities, likings, and dislikings. This is done by recording every visitors' response and then segment the audience according to their conversational response. They are powered with real-time analytics that automatically processes the recorded data at the influencer's care and empowers them with analytical knowledge about their fans.
Active and Responsive 24/7
No matter how much you love spending time online, you cannot be available 24/7. Similarly, social media influencers cannot be active and responsive all day and night. Popular bloggers have their inboxes and comment threads overflowing. Here comes the role of a personal chatbot that can answer all the questions based on the training they are provided without the need for the influencer to be logged into his accounts. Thus, they can help in targeting wider engagement, larger following, leading to more bloggers' subscribers. The best part is that the influencers won't have to worry about potential queries made by followers at awkward timings anymore.
Makes Customer Experience Positive
Waiting for replies is an irritating process for customers, and they might switch to any other competitor. But with the help of Chatbots, processes can be streamlined and quick, making the whole customer service experience much more positive and efficient. Apart from this, chatbots can help influencers in generating leads, conducting direct communications, thus increasing influencers' reach to the next level.
Concluding Lines
Chatbots are now a part of our daily lives and have revamped how we interact with websites and apps. Certified Chatbot Expert is meant for you if you have no prior knowledge about chatbots and wish to work at the forefront of revolutionizing technologies such as AI and ML.
Also, if becoming a chatbot developer and building useful chatbots is something that excites you, a Certified Chatbot Developer is the program for you. 
At Global Tech Council, we offer curated courses conducted by industry experts with extensive knowledge and experience in the chatbot domain to take you towards the road to success. These training sessions are specifically designed to offer in-depth, hands-on knowledge to aspirants, to enhance their credibility and experience the acceleration in their career.