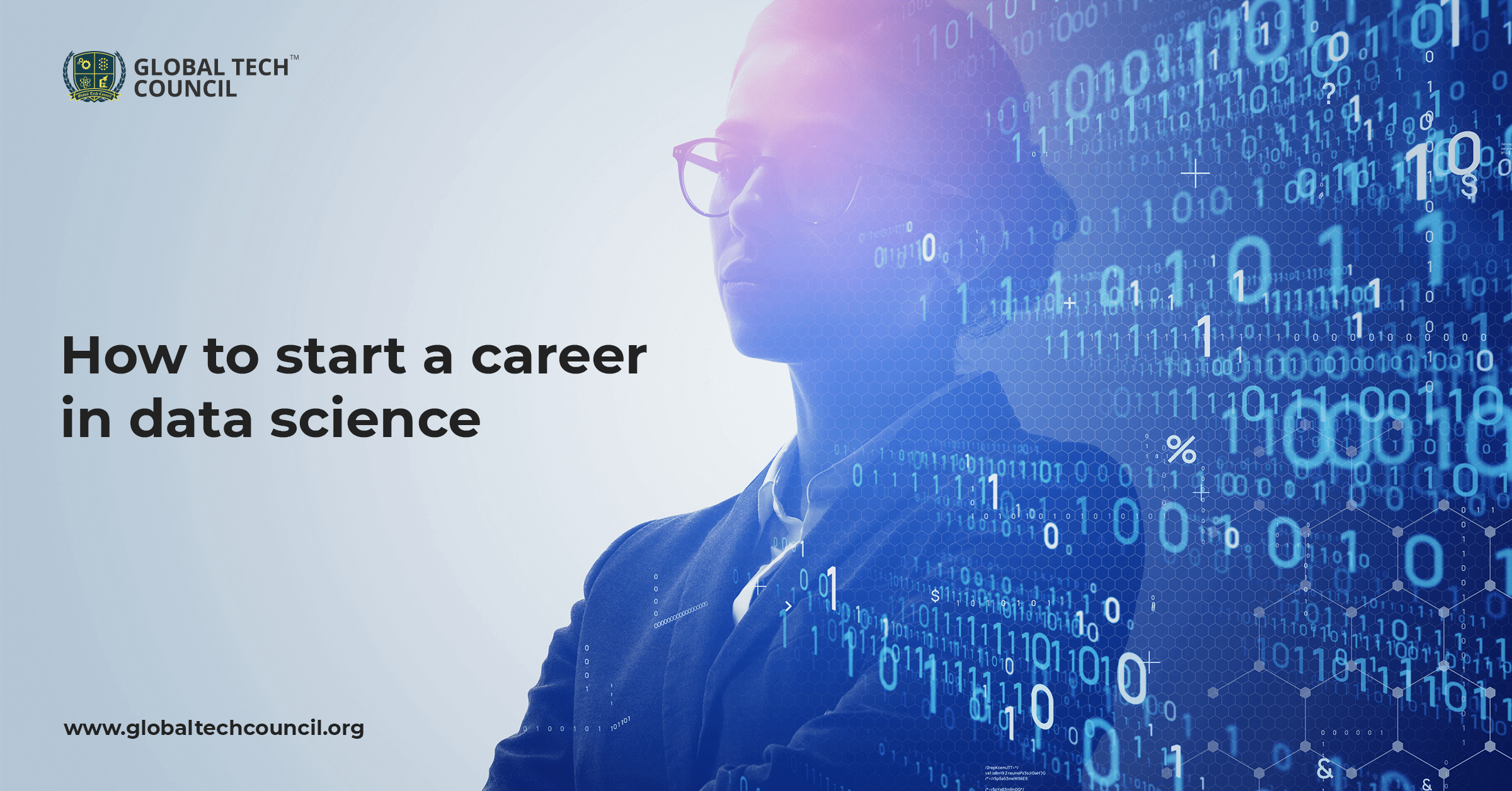 Data science training online involves the preparation of statistics, including cleaning, aggregating, and modifying the data for advanced data analysis. Following that, data scientists and analytical apps go through the deep search to extract valuable information. Further, this practice helps professionals to find trends and provide company executives with useful insights.
To become a successful data scientist, you'll need coaching and a plan in place. The following suggestions will help you get your career off to a strong start and set yourself apart from the competition. However, make sure to take up any of the best data science certification programs available as well.
So, let us look through the suggestions:
Focus on developing necessary soft and business-related abilities
To succeed as a data scientist, you must possess soft and hard skills. Hence, it would be best if you had a solid grasp of the principles of statistical and programming abilities and predictive modeling, data visualization, data manipulation, and data analysis skills.
Furthermore, to get an entry-level position in data science, you should demonstrate the following capabilities:
Work well in a team,
Manage your time effectively,
Collaborate with others,
Communicate, think logically,
Proactive problem-solving skills,
Choose a course or specialization that is appropriate for you, even if you are starting
At this point in your life, you may want to consider taking some beginner-friendly, short-term, and cost-effective data science training online courses to help you figure out what you want to do with your life.
As an alternative, if you have a strong desire to pursue a career in this domain, you may choose to consider a 4-6-month paid data science certification program. Additionally, ensure to work on projects that'll improve your skills and offer real-world experience with machine learning technology.
Furthermore, as part of your training, you'll get an industry-recognized credential, placement support, and enlightening meetings with industry experts.
Make an organized portfolio
Your chances of landing a job can be low if your portfolio is disorganized, informal, or incomplete. Hence, create a professional digital portfolio relevant to the data science position you're seeking and make it available to recruiters. Furthermore, take the opportunity to show off your knowledge of datasets and structures with the data science/machine learning certification.
Take up Internships  to get hands-on experience
Master the principles and skills with the best data science certification and put what you've learned into practice in the real-world. For this, an apprenticeship may help you further your career in the industry. Hence, you will be able to put your classroom learning into action. Also, you'll gain self-confidence, familiarity with the workings of the business, and a newfound sense of purpose.
Furthermore, internships allow you to earn money while still learning and improving your job-specific abilities. More so, you also get the experience of working with machine learning technology. You might receive pre-placement offers or landing positions in other organizations with the support of your supervisors.
When applying for a job, internships may offer you a leg up over your competition. It is because recruiters look at your past work experience. And how well you can multitask, commit, own your work, and succeed in a technical subject like data science also matters.
Select the appropriate role
A wide range of positions is available in the data science field. Hence, you could work as a data scientist, data engineer, data visualization specialist, machine learning expert, etc. However, in some cases, it may be easier to get into a certain position than others. For example, if you're a software developer, you may easily go into data engineering.
Enroll in a job-relevant class and complete the entire coursework
Once you've chosen a role, the next obvious step is to devote time and energy to learning everything you can about that role. Furthermore, it's not enough to review the position's responsibilities. Because of the high need for data scientists, thousands of courses and training are available to guide you with data science and machine learning technology. However, it isn't difficult to locate resources for learning, but mastering such resources can be difficult if you don't put up the effort.
Decide on a Tool / Language and stick with it!
As indicated before, you must completely understand whatever subject you choose to study. Choosing a language or tool to begin might be a challenging decision. Hence, the simplest option is to pick one of the most popular tools or languages and begin your adventure into data science. Furthermore, it's more crucial to comprehend the concept than the tools you're using to achieve it.
Join a community of people with a similar interest
Now, the next step is to join a professional network. In fact, you are more likely to succeed if you have a community of people helping you keep going. With the support of your friends, learning a new skill becomes less scary than doing it on your own.
Furthermore, one of the most suitable ways to be part of a group is to actively engage in contests and team projects. Alternatively, you can join online groups, and communicate with the other students in your cohort.
Improve your capacity for verbal exchanges
When working in the field, communication skills are even more critical. Hence, you must communicate effectively to share your thoughts with coworkers. You should be able to put out your point in front of others in the group and in meetings as well.
Conclusion
According to a recent study, there has been an increment in data-driven employment encouraging young people to seek support and learn in a wide range of sectors. Hence, this decision to pursue a career in data science seems to be wise. Make sure to follow the points mentioned above to enhance your likelihoods of getting hired.
In order to keep up with all of the interesting news on the IT sector, you should follow the GLOBAL TECH COUNCIL. The platform provides readers with updated information regarding all the recent discoveries across tech space.