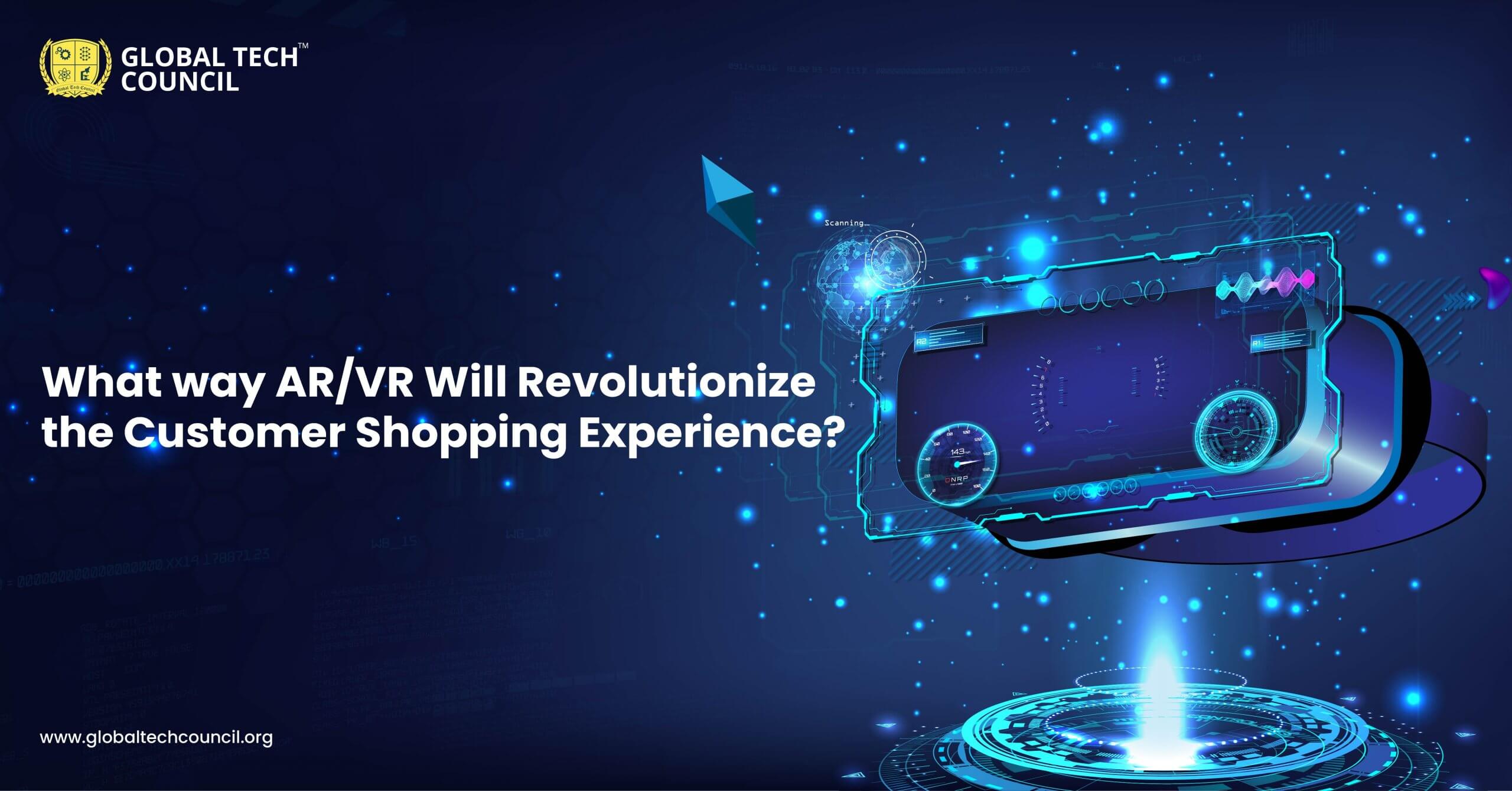 Shopping developments have embraced the most innovative technology in recent times. Transforming the traditional business paradigm. Virtual Reality certification or VR and Augmented Reality certification or AR have entirely changed the way individuals buy items.
VR certification is undoubtedly a developing technology, and when combined with AR, it can completely transform the retail environment and the purchasing experience. Technologies are synonymous with ongoing improvements, and if not, something seems to be wrong. What happened earlier is a far distance from what is happening now. AR, as well as VR, are examples of technology in the vast subject of computing science. In this post, we'll go over all there is to know about how virtual reality and augmented reality are genuinely flipping the retail industry on its head.
The primary difference between Virtual Reality and Augmented Reality certification
Virtual reality or VR is a computer-based simulation. Users employ electronic gears to physically communicate inside an artificially formed 3D world; these gears can be headsets, gloves, or hand-operated controllers with sensors. The sensory existence of a customer is mainly digitized. This creates the impression of physically encountering this virtual environment. VR enables you to comprehend and perform in a mimicked environment much as you do in reality. Thanks to both visual and audio clues meant to improve realism. Virtual reality (VR) completely replaces actuality with a virtual simulation. Aiming to provide a life-changing sensation.
AR certification differs from virtual reality because it enables customers to observe and engage. Like engaging with computer-generated things placed in front of the actual environment. Augmented reality allows buyers to view how a product might appear in their house before purchasing it in the shopping industry. Buyers are given an enjoyable experience via VR, which allows them to stroll around a virtual store and buy things while on the go.
Now let's see how the world can use augmented reality and Virtual Reality certification in the retail sector.
Customers can go on a digital showroom tour
Retailers may create digital showrooms or digital storefronts to bring a new degree of fascination to the online purchasing experience. These services provide clients with a virtual experience. This experience is similar to visiting the physical retail shop as you can go without leaving your house.
Lowe's Holoroom is a platform paving the world in aspects of virtual storefronts. It is among the primary participants in this growing technology. Lowe's Innovation Labs explains that envisioning a home renovation project is challenging. However, clients may better picture their outcome using a virtual store.
In a nutshell, it shows the customer a mocked-up image of how their household may appear if other things or products were also included. Users view a digitally produced image of a house. And with that, the holistic experience helps them acquire spatial consciousness, like how different things would function together.
It helps you save time
Virtual reality is revolutionizing the way we buy by immersing us in a digital storefront. Where we can explore, shop, and receive real-time assistance from customers from the convenience of our own homes. This implies that our purchasing experiences aren't constrained by time or geography. And allowing us to have a genuinely global shopping session with no fuss. And we are also saving the time to travel from home to the shop. Customers are significantly more likely to explore and test new things now that much of the technical effort has been eliminated from the purchasing experience.
Emotionally loaded Shopping Experience
Virtual reality provides users with a very vivid degree of experience. We simply react to an emotional kind in the same way we connect to our world. To display items in innovative ways, marketers may create a variety of thrilling, exhilarating, terrifying, and even empathetic VR certification ads. The North Face, for instance, offered a comprehensive virtual reality simulation of the Nepal terrain. Mainly to help buyers connect with the company image. Successful marketing strategies appeal to a particular genuine empathy. When consumers can relate to a firm or item on an emotional connection, they are much more likely to buy it. 
Customer service improvements
Due to the capabilities of AI-powered robots and virtual helpers, customer support units have improved considerably in recent years. However, incorporating virtual reality into customer support is proven to be a game-changer. Chatbots struggle with remote troubleshooting. This is a challenging component of customer care to do correctly. However, when both sides can understand what the other is seeing and facing, even essential and challenging situations may also be handled in less time. There is no more satisfactory way for companies to demonstrate their commitment to their consumers. Apart from undertaking great customer service projects, virtual reality is the most advanced form.
Provides customers with a cause to come into the shop
We all still choose to walk to a shop and buy something in person, as it guarantees high quality and as an experience. In contrast, a poll of 1500 US buyers conducted by Walker Sands Future of Retail in 2017 revealed that they prefer in-store interactions over shopping online. Although there is no doubt that internet shopping platforms are increasing, this development is driven by simplicity. Leaders of e-commerce shopping software should consider this. Because now is the best moment to guarantee that buyers must have a close-to-reality experience.
Conclusion
When science is driving how people connect with companies, creating strong, smart, and valuable consumer engagement is critical for a company's survival. Modern devices like Virtual Reality and Augmented Reality certification are changing how we do business. And therefore can make clients feel special, informed, and appreciated. Consequently, they are our most valuable asset in developing a great CX plan. To help build strong customer connections based on deep and dynamic interaction, leading to lifelong commitment.