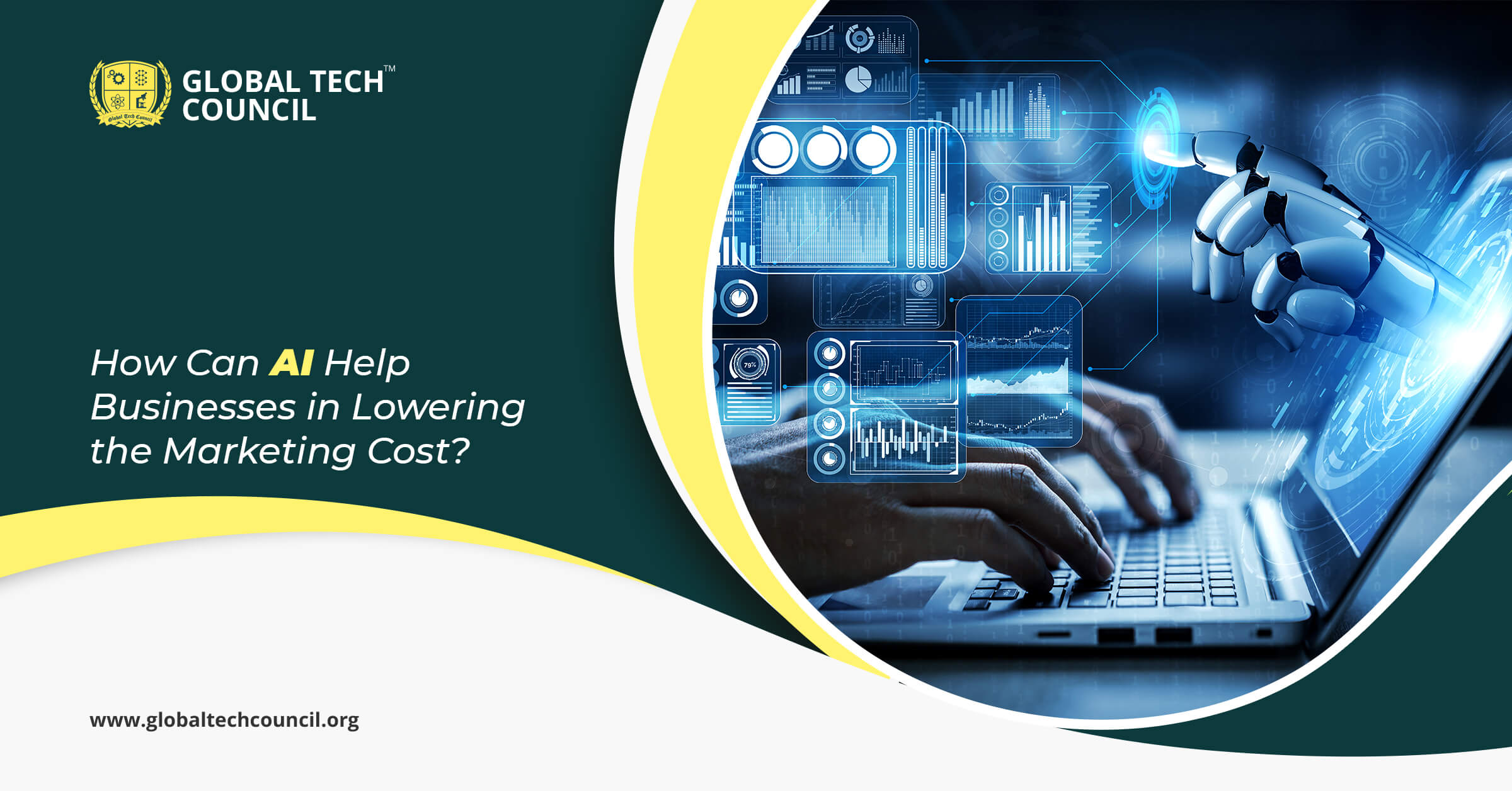 Wondering what roles AI plays in marketing? How can it lower the marketing costs? Well, we have got you covered as this article talks about the same.
Table of Contents
What is AI Marketing, and Why is AI Important to Business?
Ways in Which AI can Help in Lowering the Marketing Cost
Concluding Lines
What is AI Marketing, and Why is AI Important to Business?
AI marketing is an innovative mechanism to leverage intelligence technologies in order to collect data, customer insights, predict customers' subsequent moves, and make automated decisions. AI marketing offers one of the best ways to revolutionize the business world. AI is important to businesses as this technology benefits both large and small companies by assisting them in rising, ensuring efficient decision-making, and revolutionizing management. IDC predicts that by 2024, the AI market is expected to break the $500 billion and total revenues reaching around $554.3 billion. Moreover, Allied Market Research predicts that the global AI market size is expected to touch $169,411.8 million in the year 2025.
With the help of machine learning, Netflix managed to save USD 1 billion in 2017. When a company is using AI, 34% of customers spend more money on their products and services. Apart from this, 49% are thinking about buying something from the company more often in case it uses AI.
The AI space is booming. If this domain interests you, you can get enrolled in Global Tech Council and become a Certified AI Expert.
Ways in Which AI can Help in Lowering the Marketing Cost
Let's explore some of the ways by which AI can prove to be useful in lowering marketing costs.
Automation of Successful Processes

Various automation technologies have been developed over the last few decades to meet business needs. The aim is to make the business process more agile. Startups and businesses are taking advantage of the growth of AI in automation in this new period.
A smart AI algorithm is assisting leaders in foreseeing extraordinary outcomes. Retail, hospitality, and other service industries
Automated Customer Interactions
Despite the fact that many organizations and businesses have begun to use AI and machine learning to simplify their business practices, some firms continue to use manual procedures for tasks that could be handled more reliably and cost-effectively by automation.
Thus by automating customer support tasks, for instance, handling thousands of queries in a day by leveraging AI technology such as chatbots, organizations can not only save their resources but can also expect enhanced quality levels.
Cuts Sales Costs and Not Revenues
Whether it is a big organization or a small enterprise, the sales process requires a lot of money as the company has to invest in sales strategies in order to keep up with its competitors. Nowadays, due to technological advancements, salespeople are using AI to learn more about their clients.
Thus, AI not only cuts the need of salespersons but also brings more revenues by offering personalized solutions and maximizing conversions.
Does that mean a chatbot is a better salesperson than a human?
Automated Marketing Testing
By finding what a given customer is willing to pay or optimizing price across their customer and product mix, AI and ML may assist managers in capturing more sales and earnings. Automated marketing testing not only brings more revenue to the table but also frees up marketers in spending more time, leading to reduced marketing costs. As technology is evolving each passing day, AI-based models are capable of performing tasks with complete efficiency and accuracy.
Free up Organization Employees
Apart from lowering costs, AI can free up organization employees from performing repetitive and ordinary jobs. In addition, it shortens the time that those tasks are originally done by your staff while reducing the errors to zero.
Moreover, it can also reduce the cost of hiring employees while taking advantage of available talents to focus more on critical tasks, increasing overall efficiency.
Concluding Lines: Will AI Replace Humans
From the above discussion, it is clear that undoubtedly AI is a futuristic technology that can transform every business, every company, and every industry. But there is a myth surrounding this futuristic tech, and that is will AI replace humans? Here it is important to note that AI does not replace people in most cases. Instead, it enhances human capabilities and transforms how businesses operate and function.
If you are a technocrat and interested in gaining an in-depth understanding of AI, you can get enrolled in Global tech Council and become a Certified AI Developer.