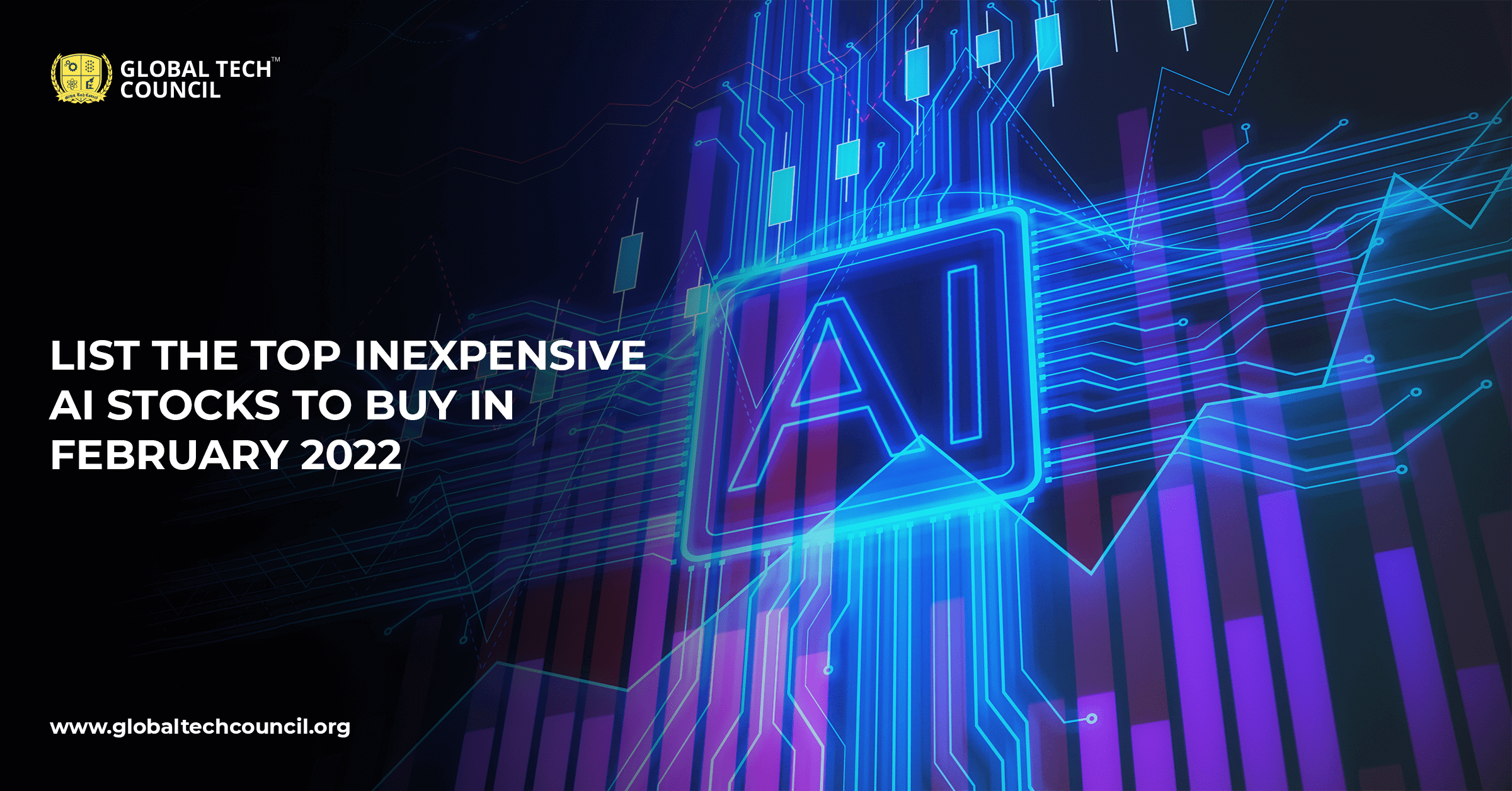 At present, due to the surge of artificial intelligence, automation, and robotics, every industry is experiencing significant disruptions. There's no doubt that AI adoption can reconstruct the traditional operations of transportation, retail, manufacturing, and even healthcare services. Thus, multiple organizations are showing interest in investing in the best AI stocks available in the market. So, if you are one of them, then keep reading further to explore the top AI stocks you can invest in. 
NVIDIA Corp
Average on-going stock price: 243.19 USD
Market Cap value: 606.029B USD
Datacenter business of Nvidia shows a steady increase in the total revenue of the company's share. Though the entire segment is not Al-based, graphics cards of Nvidia are in high use to run numerous data center apps. However, AI is still the main driver of the company's growth. Moreover, Nvidia has been providing high-end chips and processing power to operate technically savvy AI stock apps. Plus, it also makes graphics processing units for one of the world's fastest supercomputers: Leonardo.
International Business Machines Corp.
Average on-going stock price: 137.15 USD
Market Cap value: US$122.93B
The strategy of IBM regarding AI focuses on technology application in a manner that improves human intelligence, reduces expenses, and boosts efficiency. Additionally, AI technology by IBM has been serving the healthcare industry as well. Here, it helps by aiding in the creation of personalized care plans. Plus, it accelerates the drug distribution process in the market as well as enhances the healthcare quality. Talking about AI implementation in the finance industry, IBM provides AI services for performing regulatory compliance of the finance department, which is usually a daunting process for users.
Alphabet Inc
Average on-going stock price: 2,860.32 USD
Market Cap value: US$1.893T
The parent company of YouTube and Google, Alphabet Inc, has been using AI stocks as well as automation in basically all aspects of its business. For instance, advertisement pricing and email spam filters to promote content. In addition to it, Alphabet also maintains ML and AI benefits across a wide range of its products. Furthermore, AI can help the business fine-tune its industry-centric web ad business with time.
Micron Technology, Inc
Average on-going stock price: 81.17 USD
Market Cap value: US$90.893B
The company is a leading manufacturer of memory chips, including NAND flash memory and DRAM dynamic random-access memory. The company majorly focuses on creating commodity items, indicating that price depends on supply and demand. In the coming days, memory chips demand will grow more and more, especially in the AI industry. For example, increased production of self-driving cars. The data centers operating AI stocks deal with a plethora of memory.
Microsoft Corp.
Average on-going stock price: 305.94 USD
Market Cap value: 2.294T USD
Microsoft's cloud computing network has been in existence since 2020, a new supercomputer that Azure hosts. The construction of the supercomputer is a result of collaboration between train AI models and OpenAI. Here, the goal of the collaboration was to accelerate the production of large AI models and relevant infrastructure for other developers and organizations. Also, last year the company released an AI application, Context IQ, which can seek, predict and suggest data for employees.
Amazon.com Inc
Average on-going stock price: 305.94 USD
Market Cap value: 2.294T USD
Amazon is one of the popular brands that utilize AI for every product. From its voice-based technology, Alexa, to Amazon web services. Further, it also operates the cloud infrastructure tool. It uses high-end ML models for developers and scientists. Also, Amazon's e-commerce business is built on AI as well that runs algorithms for its top-flight recommendation engines. It also takes care of music and video streaming functions.
Meta Platforms Inc.
Average on-going stock price: 237.09 USD
Market Cap value: 645.345B USD
The parent company of Facebook, Meta platforms, already applies AI stocks technology to its advertising and news feed algorithms. Due to this, the company is getting comments from critics who state Meta has been focusing only on user engagement while avoiding the social stability and safety of the user. Now, Meta is working towards metaverse development, a virtual universe providing an immersive digital atmosphere to users.
C3.ai Inc
Average on-going stock price: 25.18 USD
Market Cap value: 2.645B USD
It is a large SaaS firm that enables its software to execute big AI stocks apps. The company provides such tools to its clients that help them to accelerate software development while reducing expenses and risk. Also, they maintain a wide range of applications. For instance, The U.S Air Force utilizes the company's tool named C3 AI readiness to determine failure issues for aircraft, spare part identifications, and methods to boost mission capability.
NICE Ltd.
Average on-going stock price: 254.50 USD
Market Cap value: 16.123B USD
NICE is a well-established software apps provider that handles customer communications and call center procedures. The company's ML and AI technology also perform regulatory compliance and fraud detection. Furthermore, the AI tech of the company assists businesses in analyzing and categorizing voice interactions. For this, it leverages the power of data analytics to enhance business interactions with contact center teams.
DocuSign Inc.
Average on-going stock price: 118.46 USD
Market Cap value: 23.441B USD
DocuSign is a specialist in document automation and electronic signature. The company has been putting a lot of investment in AI technology to increase the efficiency of the documentation and contracts. With the help of contract AI, businesses can automatically scan the massive contract pages, legal provisions, court cases. Further, they can detect the sources of regulatory breaches, legal and privacy issues, and security vulnerabilities with this speed.
Conclusion
Taking part in stock investments is something that brings immense profits if done right. So, here we mentioned the top inexpensive yet profitable AI stocks for you to consider. But, it's always a good idea to carry out proper research before making any decision related to investments. For more information visit the GLOBAL TECH COUNCIL.