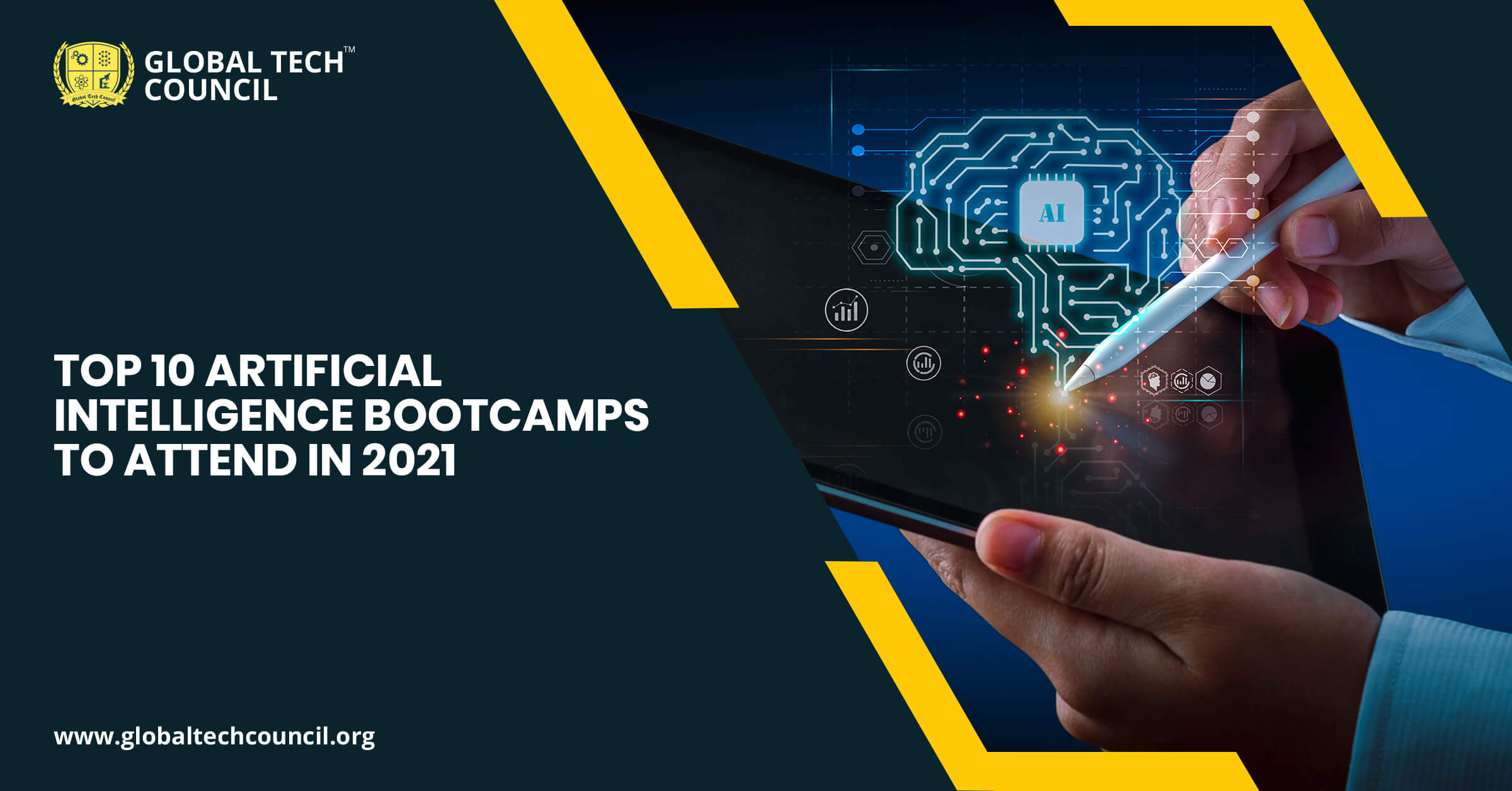 Artificial intelligence is currently a trending technology in this modern era. It is attracting most of the students with tech backgrounds across the world, making it a hot topic on the internet. And, when it comes to AI boot camps, they help learners evolve and grow with their knowledge and sharpen their skills, as these boot camps can also deliver a working experience on the practical aspects. So if you want to dive deep into the world of artificial intelligence, wanting to know, wanting to be a part of the artificial intelligence community in 2021, then let's explore top AI Bootcamp here:
BrainStation
If you have an interest in AI, then this artificial intelligence training Bootcamp is one of the top options of all. It provides all the essential knowledge and skills for learners with different categories, be it as students or as business personas. The course allows learners with different options to pursue AI; they can go for a certification, diploma, or training course. Furthermore, you are free to choose whether you want to complete the course as a full-time or part-time learner, whichever suits you.
CoderSchool
This is mainly known for enabling an abundance of accessibility to each learner who passionately wants to pursue courses in artificial intelligence. Further, this school can help learners with fundamentals to gain expertise in Python and ML, which is why it is one of the best AI training programs. Also, one has to be present at classes from 10 am to 6 pm under its course schedule. In addition to this, students can also access it on weekends.
Great Learning
This learning platform provides individuals to grow and develop relevant knowledge and skills so as to get better in their niche. Moreover, Great Learning is popular across the world for its great, attractive, and extensive placement program. Along with this, the platform provides students with access to the career support team and job listing board. The course nurtures students in a way that enables them to improve their careers and get better outcomes. With these diverse benefits, Great Learning marks its name as one of the best artificial intelligence schools worldwide.
JUMP by Cognixia
JUMP by Cognixia; The platform has the most well-known experienced instructors in the industry along with splendid features and immersive classes. This platform also provides excellent study and learning material too. The coursework under this platform includes topics such as clustering, classification, regression, and EH application. Additionally, it includes training on deep learning and artificial intelligence using the latest and real-time algorithms available in the sector.
Metis
Metis is a Bootcamp that focuses more on practical knowledge than just theoretical knowledge of machine learning, which helps learners to understand various concepts beyond book-based machine learning. Further, it can connect with major businesses, including Facebook, Amazon, and Capital One. With its practical approach, it makes itself one of the valuable artificial intelligence platforms to try out. The aim of this platform is to give a chance to individuals to learn and grow who are passionate about machine learning technology.
Pragra
Pragra is a platform that emphasizes practical experience such as managing real-time problems and connecting learners with great potential employers through their professional networking services. These valuable experiences help learners by growing their knowledge base and skills. Additionally, it provides career coaching, mock interviews, and intensive training programs for future preparations. In 2021, you can definitely consider this Bootcamp for learning artificial intelligence.
Springboard
In this era of elearning, Springboard provides courses on online coding, which enhances the digital skills of learners with their intensive curriculum. Further, Springboard has an excellent curriculum of activities that well-experienced mentors handle to offer hands-on experience on using machine learning for solving real-life problems. Apart from this, with this course you can learn major coding languages such as Python as well, making it one of the best boot camps for AI. In addition to it, Springboard also provides career help services such as networking tips,  interview preparation sessions, resume assistance, and LinkedIn profile updates.
Tech Talent South
The Bootcamp enrolls you invaluable full-time courses helping you in bettering your basic knowledge on the subject as well as teaching essential business skills. During the course, you will learn how you can utilize different tools to discover data-oriented outcomes. Additionally, the course will train you to use large datasets and predictive analytics in your business processes.
The Data Incubator
For students who want to pursue STEM, this Bootcamp offers a wide range of relevant courses.
Here you will learn deep learning, AI, neural networks, and TensorFlow. Furthermore, business people get helpful insights on hiring new talents in the industry with this course. Moreover, learners get to refine their skills with various exercises that Bootcamp offers.
Udacity
With Udacity, you will get access to multiple high-quality training courses on Artificial Intelligence, robotics, and blockchain technology. The best quality of this platform is it offers highly interactive learning content helping students to understand the course better.
Conclusion
So, these are the top 10 well-known and best boot camps for learning Artificial Intelligence that students can consider. However, you need to choose the one that satisfies your learning needs, fits your schedule, and is suitable in terms of budget. Some of them might offer you free trials, so check them out to get an idea of coursework quality. Visit the GLOBAL TECH COUNCIL to have more helpful information like this.