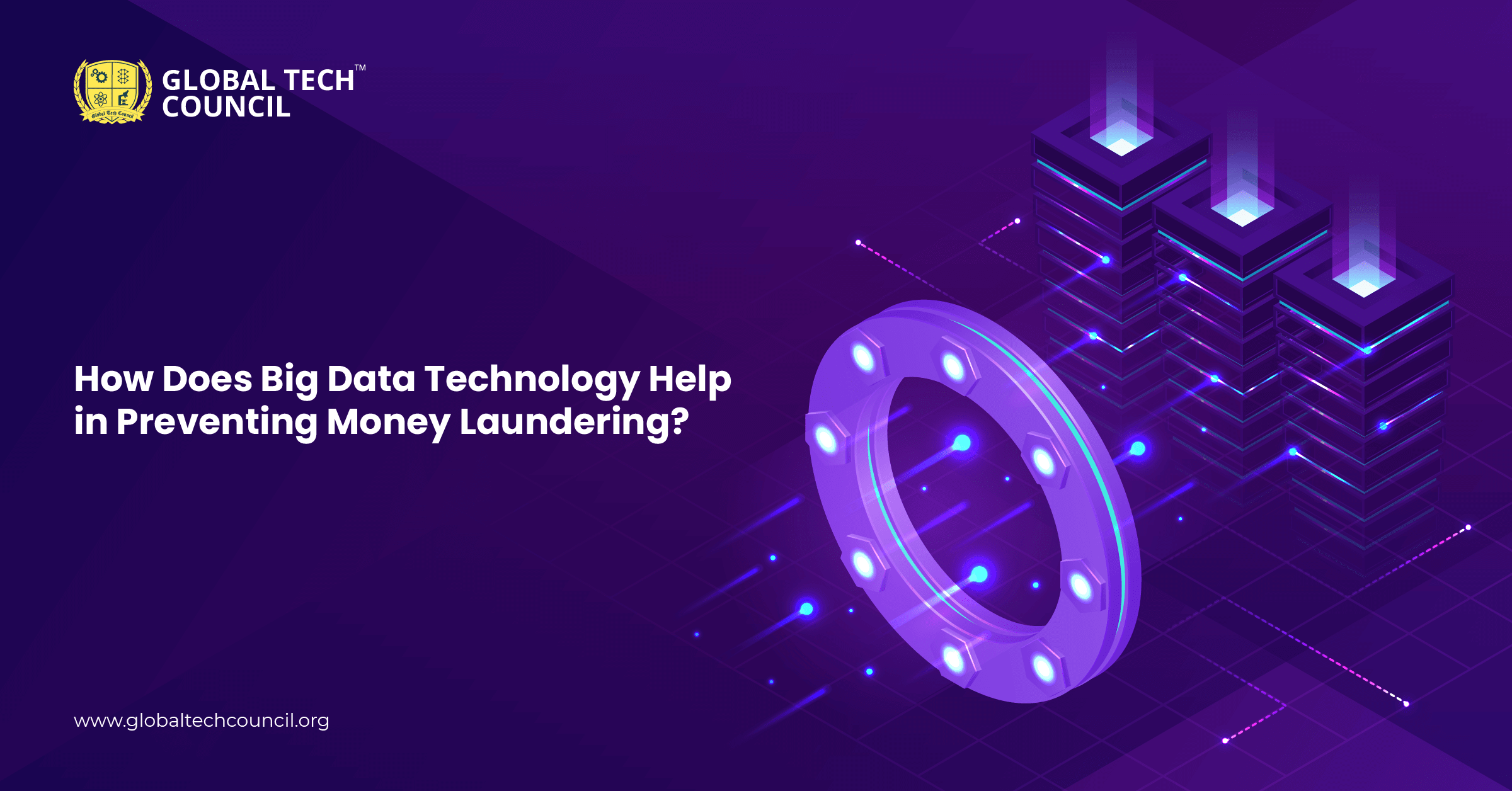 With the implication of digitization, everything we do has changed. And this advancement has been especially influencing the sector of online payments and transactions. Today from ordinary individuals to big businesses, all rely on online transactions as they are quick and convenient. But along with such convenience, safety concerns are also growing. And, it becomes more prevalent when talking about financial crimes like money laundering.
Thus, companies need to optimize their transaction system with the latest technological advancements like big data services. Hiring individuals with big data Hadoop certification would help companies in leveraging the advanced techniques in detecting suspicious activities. Also, they can extract needed information from a vast data pool which was not possible with traditional tools. Let us explore more how big data can help to combat money laundering.
What are the capabilities of big data?
Big data comes with a number of advanced techniques that assist companies in finding malicious transactions. Although there is no one-stop solution to tackle the problem altogether, these techniques might be effective in countering the issue. Let's see to them:
Text Analytics:
Big data enables experts to pull out data from text files. The entire process works in automation. Hence, it helps in unlocking huge data amounts that businesses can use to monitor each transaction. When opting for a big data certification, you'll be able to learn how the technique functions in a better way. 
Web analytics and Web-crawling:
Such tools are capable of scanning the web systematically to review custom and shipment details. Further, they verify the obtained details against the available documentation.
Unit price analysis:
This approach is statistic-based that utilizes algorithms and data to identify when there's an increase in unit prices. Also, the technique detects when prices fall down the regional and global thresholds. It is one of the crucial techniques experts must know how to leverage. However, all the best big data certification online programs do train on these techniques to learners.
Unit weight analysis:
The technique searches for attempts of money laundering through understating or overstating the quantity of the shipped goods against payments.
Network/relationship analysis of ports and trade partners:
Such an analytic tool can effectively detect any hidden relationship in data between ports and trade partners. Also, it detects the same between other parties across the complete trade cycle.
Aside from this, shell companies and outliers are also identifiable with this tool.
Country profiling and International trade analysis:
This tool can establish a legitimate profile of each product type that certain nations import and export by analyzing public data. Hence, identifying outliers indicating any TBML activities becomes easier.
Further, if you want to learn more about the potential of these techniques, join the best big data certification available.
Role of big data in enhancing AML Programs
Anti-money laundering program refers to a financial term suggesting legal compliance across industries and enterprises. Here, big data can be a superior technology that can enhance AML compliance proceedings. Let us see how:
Customer-Risk Scoring
When connecting with a new customer, enterprises carry out due diligence. In fact, it should be
one of the aspects of their risk management framework. Hence, they can be sure that the customer doesn't have any relation with money laundering activities. Here, AML programs can use machine learning to set defined rules to prevent criminals from operating unnoticed. Also, big data helps in providing timely risk scoring by analyzing the transaction history of the customer.
Reduction in False Positives
Big data works as a powerful tool that decreases the frequency of false positives. In simple words, it reduces the occurrences of the events where the system mistakenly flags the legit customer as fraudulent or high risk. Here, machine learning leverages advanced analysis to find out patterns for fraud detection and high risk. You can take up a big data certification course to learn more about these operations.
KYC
KYC or know Your Customer ensures that the onboarded customer has no relation with fraudulent activities. Also, it helps in ensuring that customers have never been on the watch list of PEPs or Politically Exposed Persons. Here, companies can implement big data and machine learning tools to make the KYC approach more efficient. They can help in detecting specific user behavior patterns as well as offer live screening.
Monitoring Transaction
It is one of the most important processes of the AML program. Here, the program analyzes the transaction behavior of existing users and flags any malicious activity using AML compliance regulations. In this scenario, big data is extremely helpful in examining huge data amounts that are flowing across the business operations.
Timely reporting and case management
In cases where the transaction monitoring framework detects any suspicious activity, businesses need to take instant actions. For this, they need to layout an investigation and report the findings on attempts of financial crime. But, the process of reporting and case management is extremely time-consuming. Thus, using big data tools to reduce false positives becomes critical for successful and efficient AML compliance. Further, by joining a big data certification course, you'll be able to learn its other potentials in this area.
Conclusion
Relying on traditional tools to track down money laundering processes is no more effective.
It is because such fraudulent activities are hidden and usually take place as normal operations. Hence, it becomes hard for businesses to separate legit transactions from malicious ones. However, with the advancement of big data, timely reporting and detection of even tiny fraudulent activity have become possible. Thus, we see the majority of businesses implement big data tools to improve AML compliance programs. Because of it, there's also an increase in the demand for big data experts in the enterprise sector. Hence, it seems like the best career opportunity for individuals who have big data certification.
Join the GLOBAL TECH COUNCIL for more informative content on technological topics and to stay updated with recent happenings in the tech space.