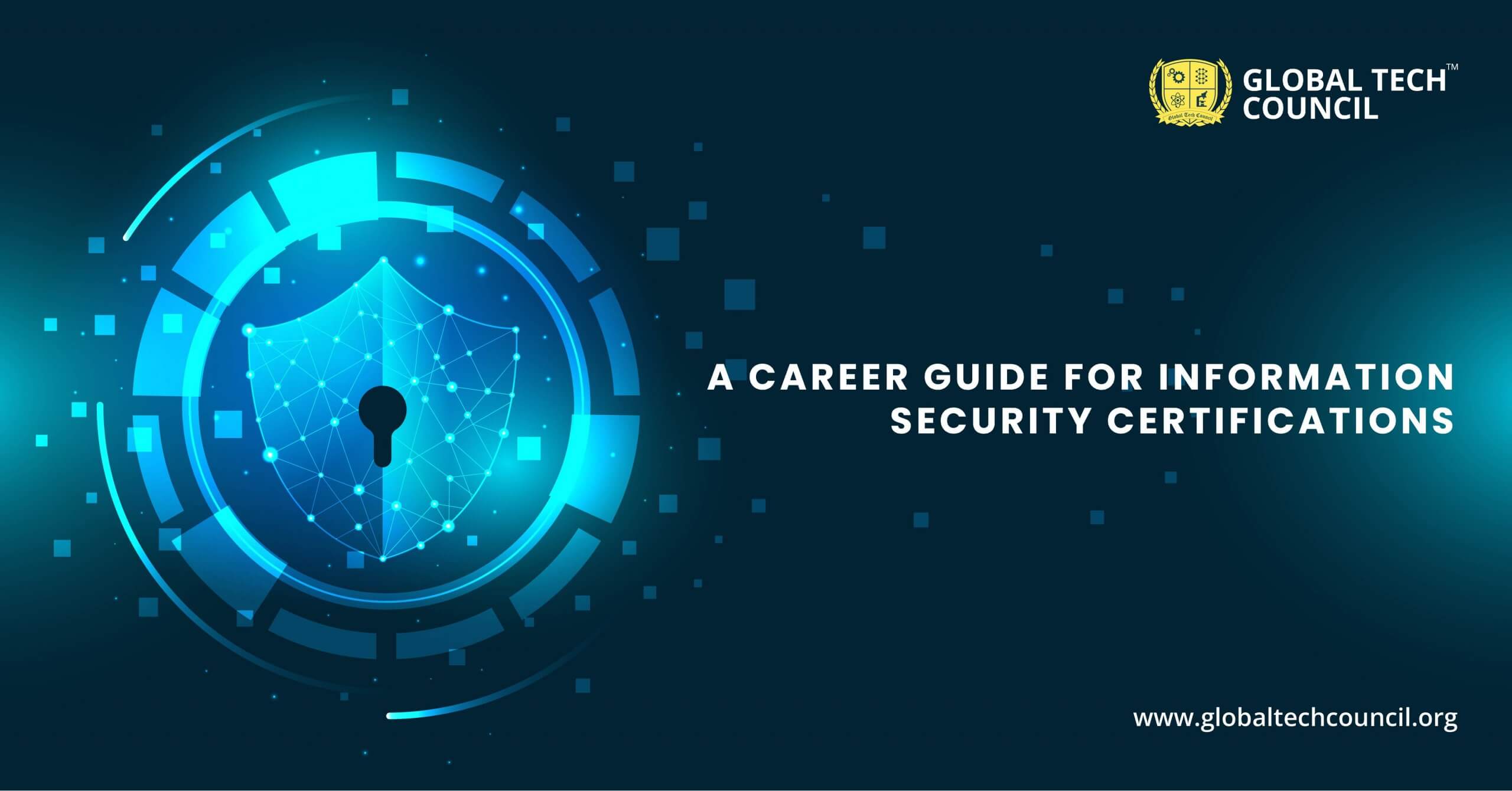 Information security has become one of the integral parts of almost every kind of organization today.  After all, it helps in the smooth and secure functioning of the businesses. Furthermore, companies want a certified information security executive to ensure the safe implementation and operation of applications in their IT systems. However, if you are a working professional in the same field, you must be aware of specific certifications that can boost your existing career. In fact, acquiring knowledge and training from any of these certifications will enable you to get your desired salary and crack a better job. 
As there are many certification options to go for, we bring you the top names on the list that can bring an effective change in your current job position. Moreover, you can access these certifications through the web and claim your information security certificate online once you fulfill the requirements.
So, let us explore the best certifications here:
CompTIA Security+
Including this certification in your portfolio will enable employers to learn about your expertise in technical skills. Also, it will showcase your broad spectrum of knowledge in numerous disciplines relevant to information security. Further, by taking this certification, you learn about popular tech areas like network access control, cryptography, and threat management. Here are the following requirements you need to fulfill for getting your CompTIA information security certificate online :
Firstly, have at least two years of working experience in the security domain.
Secondly, ensure to obtain the Network+ credential.
Next, you'll need to pass the 90-question examination that you'll have to complete within 90 minutes with an exam score of a minimum of 750.
Further, you'll need to renew your certification within the duration of every 3 years via an online course.
CompTIA PenTest+
It is one of the information security certifications that enables you to attain proficiency in a total of five information security areas. It includes scoping and planning, attacks and exploits, pen-testing tools, vulnerability identification and information gathering, and at last, communication and reporting. Moreover, you get the option to attend this information security training online as well as via on-site classes. However, you'll need to meet the following prerequisites to claim the information security certificate online:
Ensure to have a minimum of 3 to 4 years of work experience in the security focus.
Plus, ensure to pass the mandatory 85-question examination, which provides you 165 minutes to complete the MCQs.
Next, ensure to renew your information security training certification every 3 years via a continuing course program.
CompTIA Cybersecurity Analyst (CySA+)
Businesses usually look for individuals with a CySA+ designation as it assures them that the candidate is a highly-skilled security analyst. Furthermore, by taking this particular information security certificate online, you will gain proficiency in the area of data analysis and system threat detection. In fact, you'll be able to sharpen your information security skills with the help of online training labs. Moreover, it will help you to prepare for your examination to claim one of the best information security certifications in the industry. Here are a few requirements you need to meet for this certification:
Having 3 to 4 years of working experience.
Attend a 165 minutes exam with 85 MCQs.
Further, every 3 years, you renew your information security training certification.
CompTIA Advanced Security Practitioner (CASP+)
In case you want to work for the government as a certified information security executive, then this particular certification is the perfect option for you. Furthermore, the government and IT industry specifically consider cybersecurity professionals with CASP+ certification. Here, the information security training will focus on your skill performance. Hence, make sure to fulfill the following criteria to leverage CASP+ certification:
You need to have 10 years of work experience in the IT field. Here, you'll also have to possess a position of at least 5 years as a technical security worker.
Next, you'll have to maintain compliance with a policy of code of ethics.
Further, keep renewing your certification at an interval of three years.
Certified Information Security Manager (CISM)
The certification training enables learners to build the most suitable security practices for organizations and businesses. Additionally, certified information security executive with this course tend to become responsible for supervising the enterprise-level apps and developing numerous information security systems. Furthermore, this certification allows the employers in the industry to know about your advanced knowledge making you an appropriate candidate. However, first, you need to fill the following requirements:
Possess a minimum of 5 years of work experience in information security. Plus 3 years of IS management experience.
Passing the CISM examination and complying with the code of ethics.
Then, timely apply for the certification,
Also, you need to renew the certification every 3 years.
Certified Information Systems Security Professional (CISSP)
It is a high-standard certification that is applicable globally. Further, it is most suitable for business decision-makers in the IT sector. Also, professionals who manage security procedures, standards, and policies can benefit from this certification. Moreover, the certified Information security executive with CISSP certification tends to gain strong technical skills. Following are the requirements that you need to fulfill to take your exam and claim the certification:
A minimum of 5 years of full-time and paid work experience in at least 2 out of 8 ISC2 ( Information system security certification consortium) domains.
Select your preference between the 3 available CISSP concentrations, including engineering, architecture, or management.
Maintain compliance with the code of ethics.
Get recertification in a duration of every 3 years to keep your CISSP certification applicable for a longer time.
Also, you need to pay a fee of up to $85 annually to maintain CISSP credentials.
Conclusion
So, these are the top certifications that you can opt for to accelerate your success in the field of information security. However, make sure to choose the one that satisfies your learning needs and helps you to reach your career goals. If you like to learn more about the tech industry, then follow the GLOBAL TECH COUNCIL. The website will keep you updated with what's going on in the industry.