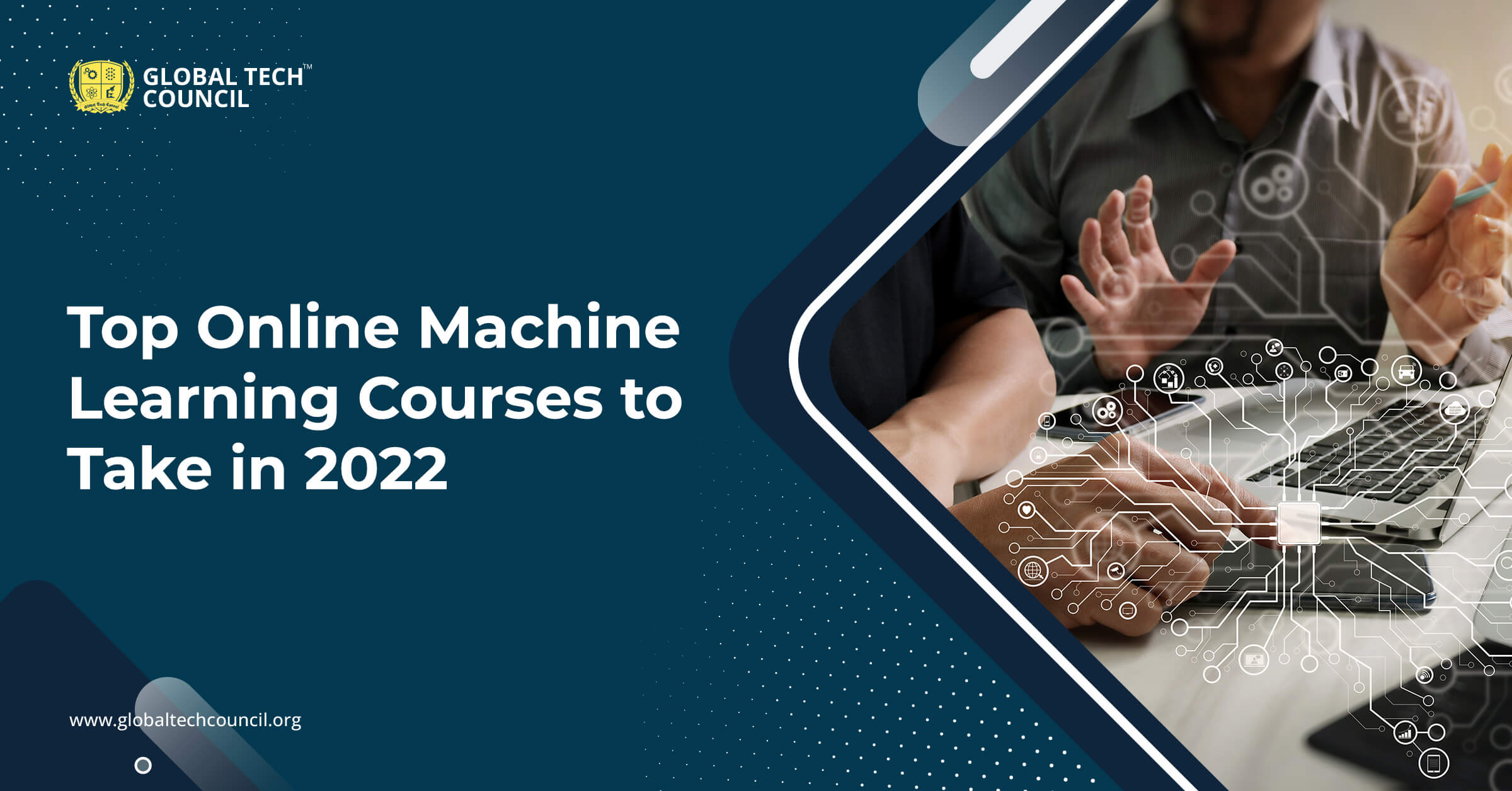 Machine Learning (ML) is the core of Artificial Intelligence. Not only are there endless opportunities after completing ML courses, but it is also a thoroughly exciting and fun subject. Additionally, companies are migrating to machine learning technology for designing algorithms. Moreover, an ML engineer can earn up to  $130,850 per year. Data scientists in this domain also earn large sums of money. You can learn ML and its applications online through various websites.
Therefore without any delay, let us discuss the top online courses to learn machine learning
Stanford Machine Learning Course by Coursera
This course provides an inclusive introduction to machine learning and pattern recognition. It is one of the best machine learning certification courses for beginners.
The syllabus includes linear and logistic regression and neural networks. Additionally, you will learn about their applications in other areas and complete projects.
This course uses Octave/MATLAB instead of Python. Hence, it is best suited for those who have a basic knowledge of these languages.
Duration of the course – 11 weeks
Fee – The course is free if you only wish to view the content. However, if you want a certificate and graded assignments, it is best to purchase the course for $60.
Click here for more details.
Machine Learning Fundamentals by Global Tech Council
The course covers various types of unsupervised and supervised courses of machine algorithms, also globally use cases. The machine learning fundamental assists in knowing about machine learning uses in data-driven, prediction, modeling and more. In Python there are projects with jupyter notebooks. Students also learn about representation learning, discriminative models, regression, linear models, classification and many more.
Moreover, this machine learning online course is flexible with deadlines. However, it has some prerequisites. You should be familiar with undergraduate-level linear algebra and multivariate calculus.
Duration of the course – 3.5 hours.
Fee – The fees for this course is $148.79.
Click here to learn more.
Deep Learning Specialization by Coursera
This is an advanced specialization that covers 5 courses. Besides neural networks and their applications, you will learn about hyperparameter tuning and sequence models. Furthermore, you will also complete hands-on projects after every course.
Python and TensorFlow are used in lectures and assignments. Therefore you must be acquainted with them. Additionally, to complete this machine learning certification, you also require basic ML and linear algebra knowledge.
Duration of the course – 5 months (8 hours per week)
Fee – Free access to the course content, but you need to pay $50 per week for a certificate.
Click here to know more.
Machine Learning with JavaScript by udemy
If you want to learn machine learning from scratch, this is your chance. This course is about advanced memory profiling, developing apps and programs. Moreover, you can grasp linear algebra and the math required during the course.
Unlike other websites, udemy teaches ML in JavaScript as it is an easy language to learn machine learning technology.
The basic requirement is the ability to understand math equations and command-line usage.
Duration – 17.5 hours
Fee – $50 for lifetime access to the content and a certificate.
Click here for more details.
Machine Learning with Python by Coursera
IBM provides this beginner course, focusing mainly on the foundations of machine learning. The instructor uses Python. Hence most students can access it.
You will gain considerable skills from the course like hierarchical clustering, regression, and recommender systems. Additionally, you will complete quizzes and submit a project at the end of the course.
The instructor guides you through the practical applications of each algorithm. Therefore it is the most preferred machine learning online course by inexperienced students.
Duration of the course – 22 hours
Fee – The course content is free to audit. However, you need to pay $50 per week for graded assignments and a certificate.
Click here to learn more.
Machine Learning Certification Course by Simplilearn
Simplilearn provides a thorough overview of machine learning technology. Enrolled students work with real-time data to develop algorithms. Additionally, they also learn time series modeling, regression, and classification.
Furthermore, you will complete 4 hands-on industry projects and gain vital skills to become an ML engineer.
This is an intermediate-level course. Thus it will be helpful if you are familiar with Python programming and basic statistics.
Duration of the course – 58 hours
Fee – $256 for self-paced learning and $283 for online bootcamp.
Click here for more details.
Certificate Program in Deep Learning by upGrad
IIT Banglore offers an advanced certificate machine learning online course specializing in deep learning, neural networks, and computer vision.
It covers Python, TensorFlow, and Excel. Moreover, you can also access Keras and MySQL. They also provide assessments and industry-ready projects. Moreover, you will be required to assess various case studies and create algorithms accordingly.
This course is designed for students who possess extensive linear algebra and calculus knowledge. Additionally, you need to be experienced in various programming languages to complete the course. Consequently, only the graduates in any quantitative degree are eligible.
Duration of the course – 8 months (12 hours per week)
Fee – $1332 with EMI options available
Click here to know more.
Conclusion
Machine learning is the future of computer science. Several institutions and professional educational websites offer machine learning online courses. You can learn about ML mechanisms, their applications and use them in programming languages. Also, it will increase your chances of getting hired in the IT sector.
Follow GLOBAL TECH COUNCIL for more information about AI and other technologies.