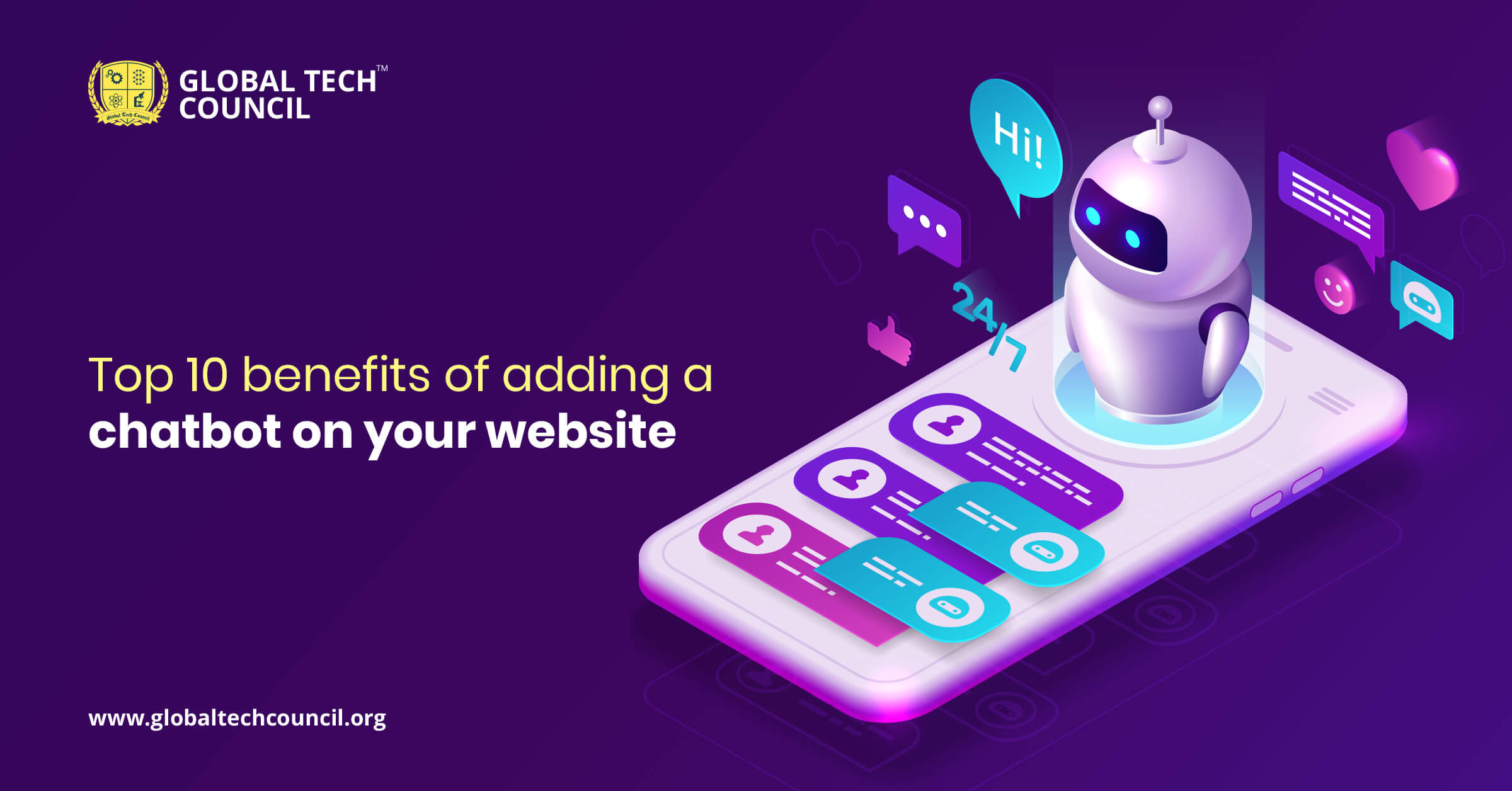 A growing number of firms are introducing chatbots robots into their domains in order to provide unparalleled customer support. Maybe you're not sure what a virtual chatbot is. The simplest explanation is that it's a future technology that's embedded into your webpage that constantly uses a text experience to communicate with users.
Benefits of Adding Chatbot on Website:
So let's see some benefits of using chatbots –
1. You are instantly accessible.
Unlike conventional customer care, your chatbot robot is online 24 hours a day, 7 days a week. Even on Saturdays and Sundays as well as nighttime, it is there for your consumers. A large quantity of queries does not surprise it either. A chatbot can certainly manage all of them at once without being exhausted.
However if your bot is unable to respond to a user's inquiry, the customer can be transferred to a particular employee. Outside of work time, users can leave a note for customer support to respond to via emails the next working day.
2. Increased sales
Company experts claim that incorporating chatbots has increased business agreements by sixty-seven percent on average. Bots can inform consumers about additional services as well as goods available on your platform. Businesses that take too long to respond lose sales.
Chatbots can help customers at any time of day or night and provide rapid replies. As a result, sales have increased. A chatbot may provide a consumer all of the information they need to make a purchasing choice.
3. Reduced expenses
The starting cost of introducing chatbots will be a fixed sum. This expenditure, therefore, is significantly cheaper than the typical customer service model, which includes staff training, salary, infrastructure costs, as well as many important tools. Chatbots on websites are a far superior option for public service. Furthermore, its upkeep is inexpensive.
As per chatbot expert, firms invest nearly 1.5 trillion dollars annually to service 260 billion consumers, but chatbots can assist firms to save up to 35% of that cost.
4. Increase the number of leads generated
Bots have grown to the point where they can engage clients with tailored messaging via their trip. In addition, your company may utilize chatbots to generate leads by assisting clients in making rapid decisions. Autonomous robots can utilize a pre-programmed query to convince users to fill out a form and generate leads, resulting in greater conversion rates. If the staff is occupied or absent, a chatbot framework for appointment scheduling can assist arrange an encounter.
5. Make a plan for interactive marketing.
Realtime marketing seems to be employing the potential of real-time clients interactions to aid in the conversion of leads. It may assist your company in creating real experiences as well as cultivating consumer connections. When businesses utilize chatbots for advertising, they can quickly interact with customers via customized text and intelligent chatbots, increasing conversion rates. By enabling consumers to order their favorite things from a variety of menu selections, food companies take the notion of interactive marketing to another level.
6. You can learn about your customers' habits.
Another significant benefit of chatbots for organizations is the information into consumer behavior they may give. The queries, issues, as well as popular items discussed in chatbot interactions, might provide important information for your prospective company strategy.
You may, for instance, tailor your content marketing strategy to your consumers' inquiries and issues. You can figure out what motivates your consumers and what issues they're having. As a result, you'll be able to produce material that gives the appropriate responses.
7. Allow necessary 'push messages' to be enabled.
Delivering alerts to your consumers about the latest updates is an important aspect of conducting a big online company. Conversational Artificial intellect solutions that empower chatbots may use information from your consumers' actions with your webpage to produce customized messaging. This means, you won't bother your customers by sending them unnecessary information, and you will be able to successfully communicate just important information regarding the company.
8. Harmonize automation and human interaction.
Companies can provide flawless customer assistance by integrating Artificial Intelligence technology with a human connection. Similarly, combining a chatbot as well as live chat technology allows users to self-serve while still connecting with a human operator as necessary. Your firm can provide real-time assistance, quickly respond to inquiries, and increase customer experience by utilizing AI-based bots as the main platform. Furthermore, there may be times when the chatbot is unable to determine the user's purpose in the demand and must rely on a person to complete the task.
9. They offer your business a personality.
Chatbots may assist you in presenting your organization to clients by providing it a personality. For many people, a chatbot is their first point of contact with your company, and it may be far more personalized than an email or call discussion.
Numerous elements, such as your corporate identity, the activities the bot is meant to accomplish, or the interests of your intended audience, play a significant part in developing a chatbot identity that matches your organization.
10. Chatbot training
A chatbot may assist your HR department with a number of duties. On the one side, a bot can respond to applicants' inquiries. Questions regarding an available post, uncertainties in the application procedure, or the agreed-upon interview meeting are examples.
A chatbot, on either side, may be utilized for staff training. Bots provide a better potential than traditional training systems to make learning information more engaging. Furthermore, each employee is free to study at their own speed. The same may be said about recruitment.
Conclusion
So it was all about how the implementation of chatbots in your company can be beneficial to you. As you can see there are ample benefits of using chatbots so what you are waiting for.