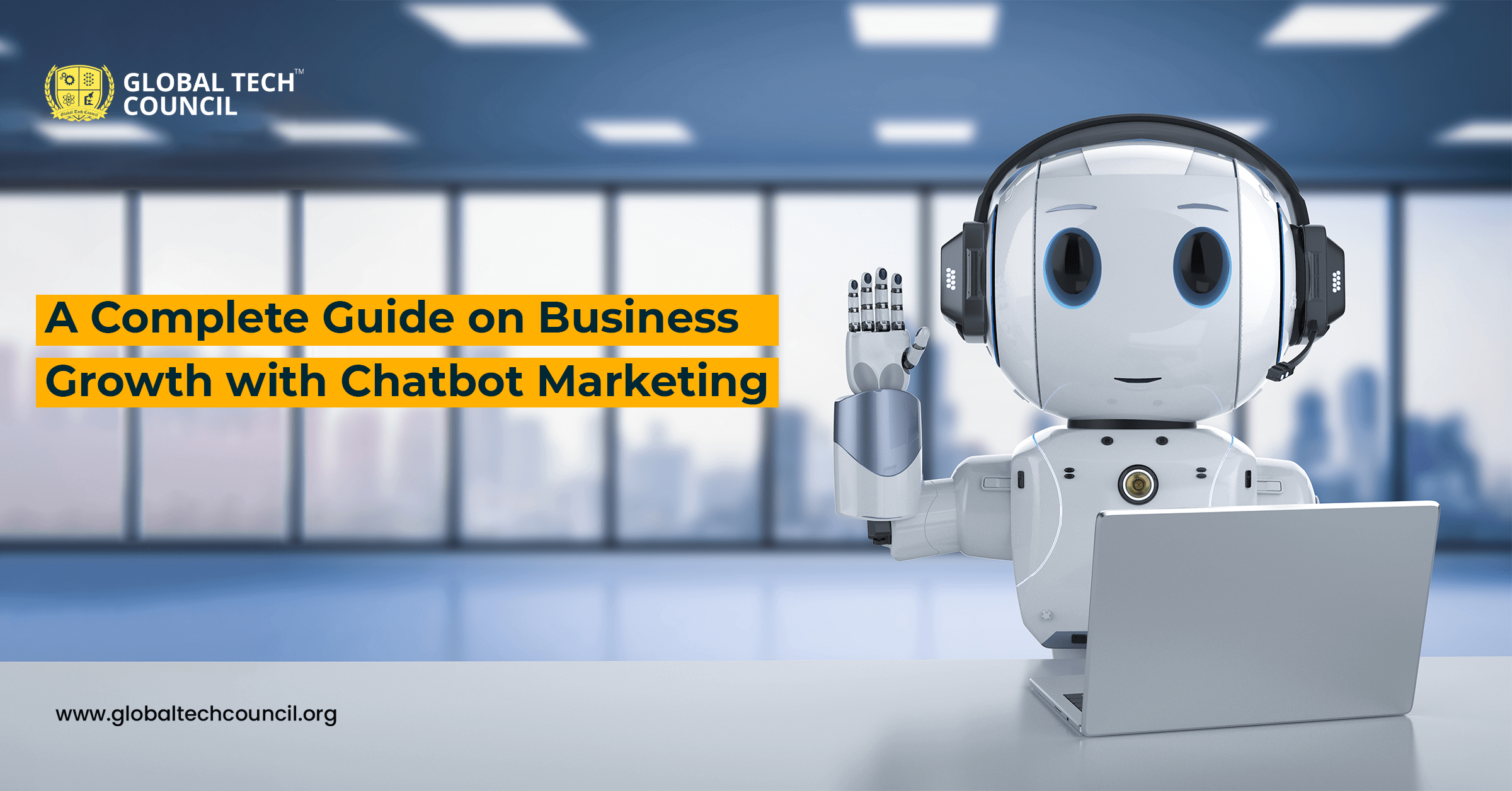 With the entire world leaning towards digitization and automation, it is not surprising to find bots in marketing. Although the human brain is necessary for hands-on marketing strategies, chatbots can generate leads and engage with customers, thus saving time.
Developers use coding languages like Python for chatbot programming. In addition to automatically conversing with customers, they can use machine learning to adapt their responses. Chatbot experts recommend the use of chatbots for marketing. It involves promoting products and services through a bot with the help of AI. Also, chatbots are extremely versatile and automate various business processes.
Natural Language Processing (NLP), AI, and deep learning have evolved significantly over the years. Consequently, the use of chatbots has gained impetus in marketing initiatives. Here's how chatbots can help in growing your business.
What are chatbots and chatbot marketing?
Chatbots are computer programs or softwares that automate messaging with the users. Usually, Artificial Intelligence techniques power them to follow specific responses and built-out conversation trees. Most importantly, chatbot training can help programmers customize replies based on the client's requests.
Although chatbot experts primarily create a bot, many third-party services enable business owners to build chatbots and response trees. Additionally, marketers can also take up a chatbot online course to learn special coding and development skills.
Chatbot marketing is a promotion strategy that business owners can integrate with messenger features. Besides solving customers' queries, they can find possible leads. They ensure that the customer service questions do not go unanswered by leveraging chat mediums like SMS, social messaging services, and website text windows.
How are chatbots beneficial?
Chatbots can benefit an organization in numerous ways, for example:
Saving time and money
Companies employ a chatbot to automate public conversations. Therefore, organizations can save time and money by allocating their employees to other projects. Also, they can join other relevant conversations through chatbot training and social listening tools.
Chatbot developers also say that the lesser amount you take for replying, the more your inbound message quantity increases. And since bots can work 24/7 without a salary, you can serve more clients with fewer resources.
Amplifying engagements
A telephone or email routed customer queries make the user experience non-customized. Contrarily, chatbots are a fun and interactive way for users to engage with brands. They can do the same on social media apps like Twitter giving instantaneous replies, for example, Domino's Pizza's Twitter handle.
Other apps like Fandango enable their chatbots to find movies and theatres as per your preferences. Notably, such engagements build a client base of a highly targeted audience.
Gathering and analyzing feedbacks
Chatbots offer a perfect opportunity to gather feedback from customers. Since most people do not wish to complete surveys, bots can incorporate such questions into their conversation.
Moreover, developers design chatbot programming that can utilize machine learning and analyze the feedback. Ultimately, the data reaches the marketers who gain an insight into what the audience truly wants. They can modify marketing strategies, creating an inbound marketing approach.
Generating and nurturing leads
Chatbot marketing helps businesses by rapidly moving prospects down the sales funnel. Thus, lead nurturing forms a vital part of any marketing strategy. However, it consumes a tedious amount of time and resources. This is where bots step in to gather information and create personalized messages.
For instance, asking users why they are visiting a website is a question that marketers usually ask. Bots can serve the customers better without human intervention by automating initial engagements like this. Also, chatbot online courses are available which can teach promoters to develop bots. As a result, they can refrain from repeatedly answering the same questions.
Helping in better navigation
It is often difficult for customers to access the information they are looking for. Also, not every user might know what they are interested in and decide to give your website a look. Chatbots can route the customers to the desired page by asking questions.
Chatbot experts can personalize the text responses, resulting in a better user experience.
Where can you use chatbots?
Chatbots indeed are essential for advanced marketing. Below are some functions it can perform:
Helping to place orders
Chatbots are a boon for e-commerce stores selling clothing and food items. Not only can they take orders directly in the chat, but they can also tighten the search parameters if the buyer is confused. Further, chatbot training plays an important role in finding out a customer's needs and notifying the sales rep.
Scheduling meetings and appointments
A chatbot is a lifesaver for any one-person-run business, for example, beauty salons, yoga trainees, or therapists. You can take up a chatbot online course and develop your customized response chain chatbots. Additionally, you can connect the bot to your calendar, which will plan your next appointment.
24/7 customer support
A chatbot can act as a great automated assistant for answering FAQs. Since it is a bot, it can provide customer services 24/7. Additionally, it can solve the problems of different time zones. For instance, a US-based agency hired customer support from other countries to cater to Asian customers' needs. Because of chatbots, they can avoid hiring employees for late-night shifts.
Tips for chatbot marketing
While starting with a chatbot, it is best to consult a chatbot expert. Also, you can follow the following tips while personalizing your bot:
Create a survey to get feedback from customers and find out FAQs. Besides adding to the bot's usefulness, you can examine the difficulties people usually face.
To prevent unpleasant experiences for users, build a specific conversation tunnel. You can do this by limiting the options and informing the audience that they can contact a human if the bot does not understand their query.
Ask customers' permission before bombarding them with chatbot questions. If the bot is spamming them, the conversation will end.
Conclusion
Chatbots are a fun and interesting way of promoting your business on various sites, including your own. After chatbot training and courses, developers can custom-make a bot for businesses. However, it is important to note that chatbots should create unique experiences for the customers. Also, marketers should evaluate the communication channels before implementing any bot, as it can elevate user engagement.
Visit GLOBAL TECH COUNCIL to enrich your knowledge about chatbots.