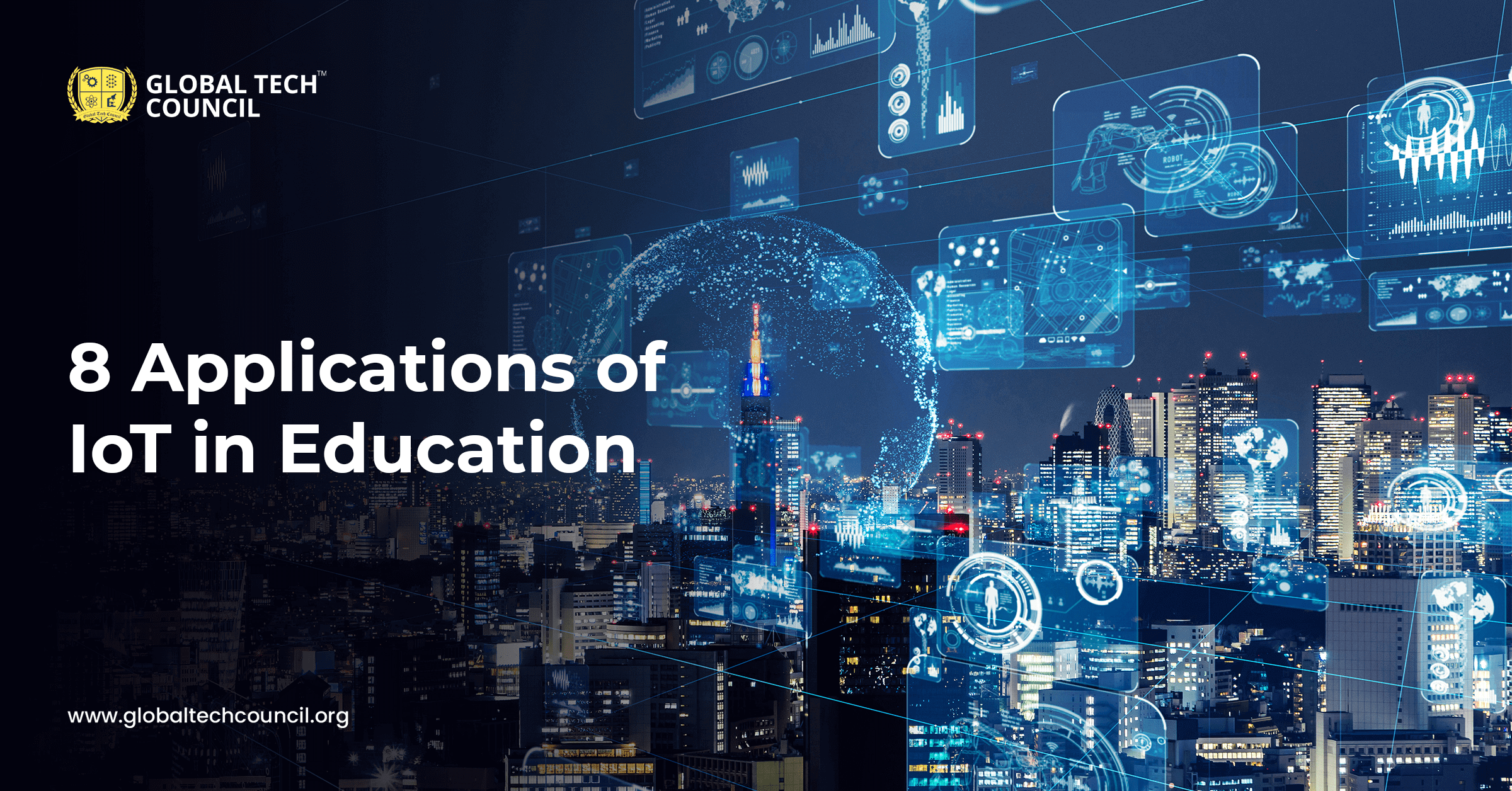 Since the last few years, education has been no longer limited to textbooks; rather, it is an environment of technology and learning. Indeed, technological advancements have driven the quality and accessibility of education, but the internet perhaps had the most profound impact on the way we teach and learn.
One important aspect of the internet is the Internet of Things (IoT). It enables internet connectivity to physical devices and objects. Thanks to IoT developer, you can complete an MIT course from your living room. Additionally, students can learn new skills, practice arts, and find resources for their homework on the internet. At the same time, teachers also benefit from IoT training to enhance their teaching methods.
This article will explore how the Internet of Things is a game-changer for schools, colleges, distance learning, and the education sector in general.
IoT in education
To make learning accessible and interactive, the education sector is adopting IoT devices. Certified Internet of Things developers utilize AR and big data to develop such tools.
IoT in education refers to implementing smart IoT solutions in educational environments like schools and colleges. IoT developers have facilitated the shift in teaching approaches from traditional to digital. Notably, students can learn all the subjects from languages to medical sciences through graphics and animation. In other words, IoT is helping education to become practical and expand beyond classrooms. Here's how:
Evolving smart classrooms
Smartboards have made learning interactive by projecting images. In addition to writing on the projection, they can move it around the classroom. Words and numbers on textbooks and blackboards do not explain the concepts as easily as smartboards. Consequently, IoT training is also becoming a part of teachers' skills.
IoT will prove an asset while teaching practical-based subjects, especially biology. AR will enable dissection without the need for live animals. Moreover, downloadable e-books can control and monitor the syllabus. Further, students can devote extra time to developing ideas and performing practicals because of voice-command features and speech-to-text note-taking gadgets.
Safety in establishments
Most schools and institutions are devoid of any technology to detect abuse, assaults, theft, or other crimes. They also lack a containment plan in case of an emergency. IoT can assist them.
One example can be smart cameras which can monitor any intolerable activities and start recording them. It is possible due to IoT and its network system that connects every computer on the premises.
Moreover, if someone tries to breach the school, smart doors can automatically lock themselves and trigger the sensors to call for help. Also, in the case of fire outbreaks, IoT-based detectors can activate alarms and start resolving the issue before humans reach the fire zone.
Internet of Things developers can create customized machinery or devices to ensure safety and ease the burden on crisis management teams.
Automated attendance tracking
Most institutions require students to have a certain minimum attendance before appearing for examinations. Besides calculating attendance, IoT devices can extract the data accurately.
Recording daily attendance manually is a hefty task for teachers and the management. Thus, barcode-based systems or biometric attendance can save a lot of time while generating regularity and punctuality reports. IoT training can also help teachers to keep tabs on hostel-living students. Additionally, IoT can mechanically notify the parents if their ward is absent from the lecture.
Accommodating disabled students
It is comparatively difficult for people with disabilities to receive the same education as others. However, with new technological developments in IoT, they can learn and perform new activities. For instance, they can convert verbal speech to sign language and vice versa. Furthermore, teachers can use sensor-connected gloves to provide educational assistance.
The inventions of IoT developers are applaudable as smart devices are modifying classrooms and curriculums to accommodate students with sensory disabilities.
Distance learning
IoT-based systems can store and distribute data in specially designed applications. With the help of special softwares, students from around the globe can sign in for distance learning programs. Since the institution issues IDs and passwords, only registered students can access the content, keeping intruders at bay.
Everyone who wishes to learn from reputed universities can now pursue their desired educational path. Moreover, students benefit from live and pre-recorded classes, online timer-based assessments, and automated checking of assignments.
AR in classrooms
Augmented Reality is an enhanced, simplified real world. Through computerized tools and IoT training, teachers can make learning immersive and fun for students. Besides accessing the course content through barcodes, students can grasp the concepts better through graphics and sounds.
AR and softwares can provide 3D visions with enhanced detailing, for example, the working of the human digestive system. In brief, animated applications and portals can upgrade the school curriculum for more advanced and engaging teaching methods.
Monitoring the students
It is possible to monitor students' activities using the institute's portal. IoT sensors can collect data and offer a personalized learning plan. Further, they can also suggest the topics or resources which might help the students.
IoT will also benefit teachers by tracking whether their students have completed the assessments. Additionally, IoT can track learners' progress and notify the concerned authorities if they face any issue in a particular topic. To prevent misuse of internet facilities, schools can employ Wi-Fi systems which allow network usage for specific purposes only.
Improving productivity and engagements
Computerized and device-based classrooms present an interactive platform for students. Also, mobile applications are better for teaching some topics as students can simultaneously access their textbooks and graphic, 3D visualizations. Not only does it help in better understanding, but students can also raise their doubts.
Immersive learning methods spark interest in students and excite them to participate in group assignments and activities. Also, learners can scan barcodes available in textbooks to revise through digital content.
Conclusion
IoT features make learning more accessible, affordable, and convenient for students. Although it will be a while before IoT fully enters the education sector, it will significantly improve the quality of teaching. IoT developers have managed to design tools that are worth investing in for the sake of students and teachers alike. Moreover, institutions can employ a certified Internet of Things developer to create online portals for students.
Please visit GLOBAL TECH COUNCIL for more content on IoT.