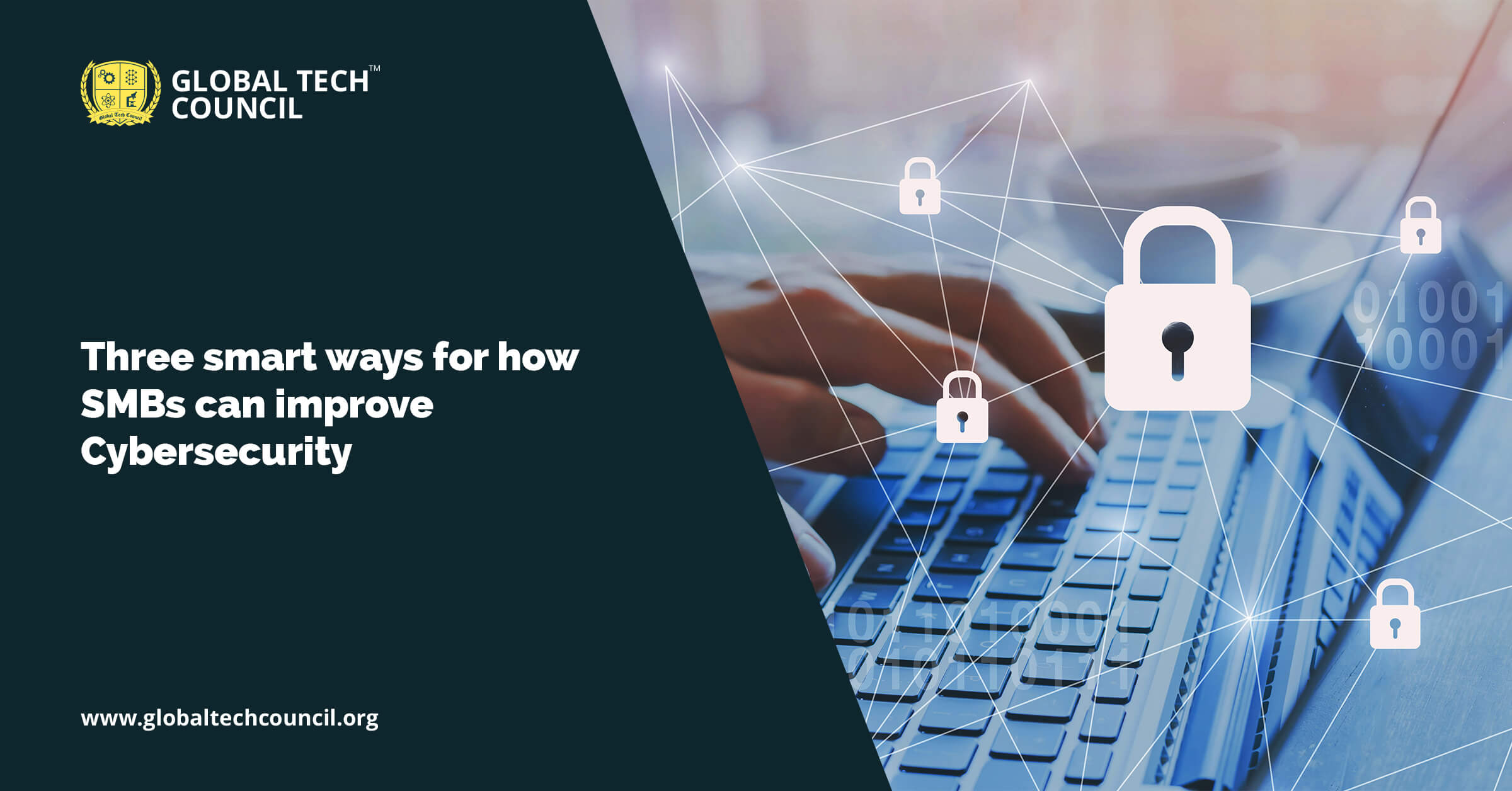 Small and medium-sized enterprises (SMBs) aren't always associated with adopting the most strict protection policies. That indicates fewer funds for IT personnel, let alone highly skilled cybersecurity professional. With fewer resources, limited security methods and technologies are available.
Because of these challenges, most small businesses are already on the front lines of modern cyberwarfare. And why would cyber criminals invest time attempting to break into a highly secured company when SMBs are an easy target?
SMBs do not have to compromise for less in terms of protection. It's also not a foregone conclusion that they'll be the target of a cyber-attack. If you work or own a small business, then this article will be helpful for you. So, without wasting any more time, let's get right into the best Cybersecurity measures SMBs can take:
Table of Contents
3 Smart Ways For How SMBs can Improve Cybersecurity

Conducting an Actionable Risk Assessment
Make awareness of your Top Priority.
Train your employees and have a backup plan.

Conclusion
3 Smart Ways For How SMBs can Improve Cybersecurity
So today, in this article, you will get to know about the three most innovative ways to improve your small business cybersecurity.
Conducting an Actionable Risk Assessment:
Any organization, no matter how big or small, should conduct a cybersecurity risk assessment.
Examine the system's complexity:
Quantity of hardware includes cloud-based access nodes, partner organizations, suppliers, stored data and exchanged, and the responsiveness of the data.
Examine the surroundings:
This phase entails looking at the control system that regulates things like administrator permission, user authentication and configuration, network data security, and operational continuity, among other things. How responsive are all these specific control systems to the most significant risks a company faces?
Consider the likelihood of each contravention form as well as its point of source. This could require hundreds of breach/source combinations based on the scale of the enterprise or service, and this could require hundreds of breach/source combinations.
To calculate a risk ranking, multiply the probability of a violation by the harm it would cause. For instance, if a company is prone to be the target of a data breach because of the confidential material it handles, and the consequences of such a hack would've been devastating, the company has an enormous risk ranking.
Consider the following possible risks:
As per Sage Data Security, in contrast to hacker encroachments or data leaks perpetrated by dissatisfied workers, human negligence, such as inadequate backup files, inadequate encryption, as well as data traveling across unsecured networks, should also be considered.
2. Make awareness of your Top Priority.
Even though being positive is the appropriate goal for you, you can be unsure where to begin. Preventing publicity and vulnerability will help you in protecting your company. If you're like other small businesses, you likely believe the anti-viruses or anti-malware software provided with your machine is your first line of protection.
A report says that there is one cyber attack occurring once every 30 seconds. You require prevention strategies and technologies to bypass various software and device vulnerabilities to improve your overall security.
If you'd like to accomplish this line, you'll need advanced experience and a substantial investment. Invest in top cybersecurity certification companies for safeguarding your business. If you want to become a certified expert, you should check out multiple courses offered by Global Tech Council.
Avoidance alone won't provide you with the level of insight into your IT community that you'll need to spot existing problems and potential risks. This is particularly true in the age of IoT and BYOD, which have made interconnected device protection significantly more difficult.
3. Train your employees and have a backup plan.
Employee training after adoption, as stated in the elements of a record strategic plan, is critical for it to function. Staff members can also do exercise online in areas other than data management. Staff members dealing with confidential health details or sensitive personal details must receive a compulsory training program and compulsory login and workstation protection best practices.
Many small firms don't want to acknowledge this, but that is the fact. To reduce the impact of these threats on your companies, it is recommended to change passwords regularly, keeping an eye out for scam emails, and keeping track of organization accounting records. Of course, preventing problems is just half of the fight.
If your machine is infected with malware, such as ransomware, which encodes your files and requests payment to retrieve them, just one alternative you could do is perform an entire system restore. Regrettably, if you're not using a backup plan in place, you'll be either forced to use obsolete restore files or won't be able to recover at all. Make sure you have a backup of everything in case something goes wrong.
Prevention strategies go beyond backups to ensure that your clients aren't left hanging for services and goods till you get your devices back up and running. The benefit of reducing restoration maintenance is enormous, so be sure that you spend it.
Conclusion
SMBs don't carry a budget to hire cybersecurity experts, and they can only have one or two staff responsible for every aspect of IT and other business regulations. But, things are changing rather quickly. If you want to become a certified cybersecurity expert, you should check out Global Tech Council.
The company offers multiple online security courses that will help you ace the concept of cybersecurity. After which, you can use your knowledge to defend your company from data breaches by adopting the measures outlined above.