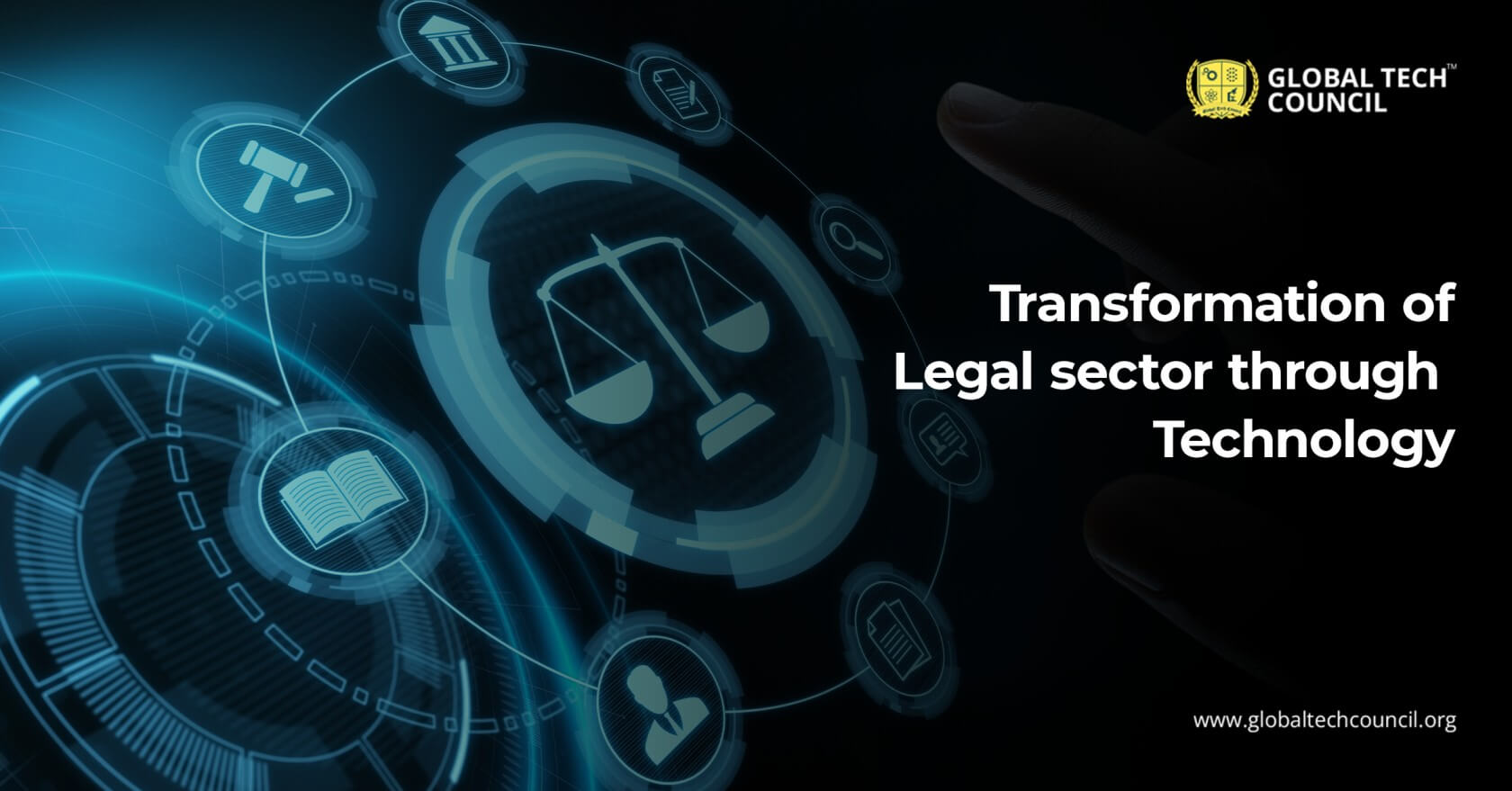 COVID-19 has had an influence on a variety of businesses, including healthcare, travel, financial well-being, and political stability in countries all over the world. The legal profession has been impacted by mobility restrictions, emphasizing the importance of digital change in the legal business.
Clients have no longer be immune to law firms, which has had an impact on their operations. Organizations that had previously invested in technological solutions and collaboration tools over the previous few years found the shift to the digital world to be easier.
Do you know what Legal Digital Transformation is?
In the legal sector, digitizing all areas of legal expertise, including service delivery, workflow, procedures, team communication, and client interaction, is referred to as digital transformation. When compared to the speed and quick gratification that consumers demand from today's digital technologies, the speed and flow of work in a traditional legal practice may appear slow.
We can segregate the growth factor into three major parts,
Changes in culture
Collaboration and exchange of ideas
Streamlining casework
Changes in Culture
The legal sector has been undergoing a digital transition that is leading to broad technology use. The way legal operations are carried out will alter as a result of a shift in legal culture.
Legal businesses, for example, are increasingly using document automation technology to streamline important operations such as document review, redaction, and form data collecting. This is only one example of how law companies may undergo digital transformation in several aspects of their culture.
Document Automation
Lawyers and legal specialists may use Document Automation to arrange all of their legal papers into a unified system. It will cut down on the amount of paperwork needed to produce lengthy contracts, agreements, and wills. You will also save time by not having to read legal paperwork from beginning to end.
E-billing
The e-Invoicing technique improves cash flow by making billing easier and faster while also minimizing billing mistakes. It increases productivity by tracking progress in real-time, reduces billing complexity, and creates a dependable and efficient automated billing procedure. Legal companies no longer need to have a stack of paper invoices on hand or manually enter data into spreadsheets to generate bills.
E-filing
Undertrials and prisoners can now communicate directly with the court by filing petitions and papers online, thanks to the introduction of e-filing apps. Both legal practitioners and clients save money by submitting documents electronically. Parties will not be required to physically transmit papers, nor will they be required to provide hard copies to chambers.
Collaboration and exchange of ideas
Due to the constraints on transportation, law firms are increasingly operating virtually and relying on technology to communicate. Law firms are encouraged to improve the number of remote work choices available to their clients. Legal companies are striving to incorporate technological solutions and best practices that permit communication anytime and anywhere since clients want immediate and personalized digitally adept service.
AI-enabled Chatbots/Virtual Legal Assistants
Chatbots are reshaping practically every business, and they can even assist with legal matters. To receive immediate assistance, people can start an online discussion with a virtual legal assistant or a chatbot. Chatbots can assist legal firms in generating more leads by conversing intelligently with clients. Thanks to data science developers and Internet of things experts for have provided us with such useful adoption of technology.
Tools for Video Conferencing
Video conferencing is a cost-effective and time-saving method of minimizing travel fees and time since it allows users to simulate the setting and ambiance of a professional conference room. Legal experts have cases involving witnesses from all across the nation or abroad, as well as courthouses in other towns and clients from all over the world. This Covid restricted travel to other nations at that time. People can use video conferencing to link professionals remotely to overcome the restriction drawback.
Online Education
Due to the temporary closure of law schools, colleges, and law firms during the COVID-19 epidemic, law practice and research have relocated online. Law students, for example, can communicate with their professors via video/audio conferencing or real-time messaging apps. Law interns are provided with webinars for their education purpose.
Streamlining Casework
The Balance indicates that continuous changes to the Federal Rules of Civil Procedure are changing the landscape of litigation as electronically stored information (ESI), such as text messages, emails, mobile data, and mixed media, becomes more prevalent. It contains all of the information necessary for effective casework.
Law firms want technological solutions that streamline casework efforts and facilitate eDiscovery procedures, making it easier to find what they need and allowing for effective access control. Using technology methods, casework may be managed more efficiently.
eDiscovery Software:
As part of an investigation or litigation, eDiscovery software allows legal specialists to analyze, evaluate, and produce electronic records. It may assist attorneys in uncovering useful information about any case while decreasing risk, speeding up resolutions, and lowering expenses. The program functions based on a variety of parameters, including the data you wish to evaluate, the length of the review, and the data's complexity.
Case Management Software for Lawyers:
Case management software allows lawyers to handle many areas of practice from a single platform. Case management software allows you to access client information, matter information, and all of your files at any time, whether you're at home or in the courthouse.
Client management, email management, issue management, reporting, document management, and document automation are among the functions that Case Management Software allows legal practitioners to execute.
Closure
Legal departments and companies that use digital technology can set themselves out in a crowded legal market. Technology is changing how we interact, resulting in the creation of a modern digital legal office. Despite the fact that many businesses have already deployed technological solutions, more law firms are aiming to adapt to digital transformation post-COVID-19 in order to streamline their business operations.
if the increasing technological advancement motivates you, enroll in certified cybersecurity professional courses and information security certification programs to brush up your knowledge. Looking for a place to learn them? The most recommended go-to choice is the Global Tech Council, which brings together techies from all over the world to share their knowledge, enthusiasm, skill, and vision on numerous in-demand technologies, thereby imparting vital credentials to persons seeking professional advancement.