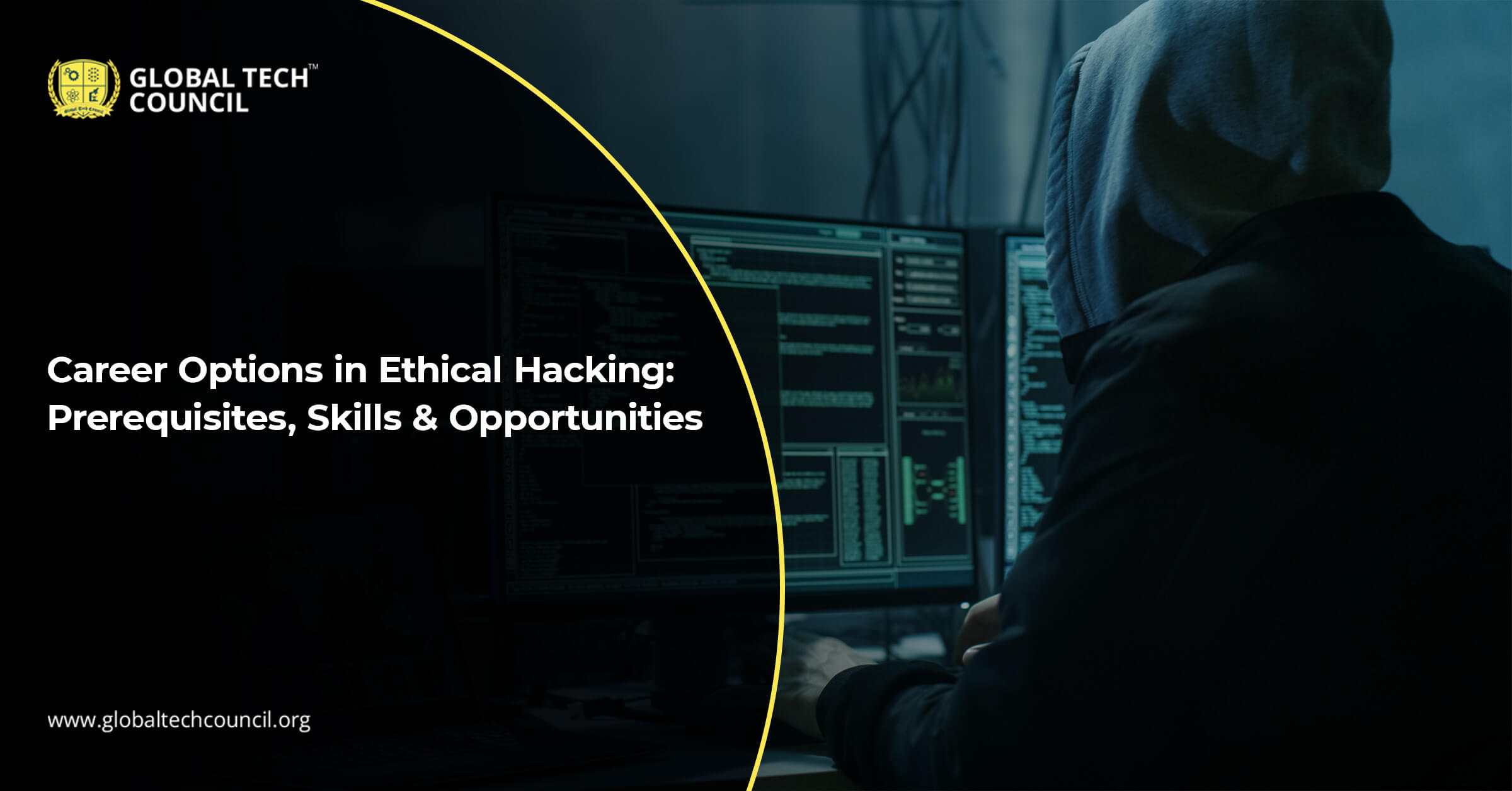 Ethical hacking is undoubtedly getting more well-known in recent times, and more competent specialists are currently needed in this industry. So, if you've ever been fascinated by ethical hacking and yet didn't know how to get started, this article may be willing to facilitate you in learning more about the industry and how to become an ethically good hacker.
Let's first define Ethical Hacking and what are the roles of Ethical hackers before going on to the fundamental talents required for an Ethical Hacker.
Define: Ethical Hacking
They gather and analyze data to figure out ways to improve the security of the system, networking, and applications. In this approach, they may leave a security footprint, making it easier for them to withstand or deflect attacks. They can pose a security footprint in this way, allowing them to better withstand or deflect assaults.
What is an Ethical Hacker's role?
An 'ethical' hacker, often known as a white-hat hacker, is the person in charge of Ethical Hacking. The objective is to intentionally break into a system by uncovering all of its flaws. So that they will be corrected before a malicious or black-hat hacker discovers them. Apart from penetration testing, an Ethical Hacker may help a firm with a range of tasks. Let's look at these Ethical Hacker jobs in more detail.
How Do You Become an Ethical Hacker?
The relevance of education and experience cannot be emphasized. It helps to have a good foundation in computer programming or an undergraduate degree in the discipline. Working in network support, network engineering, or any other information security-related position early in your career may be quite advantageous. Let us have a look at the pre-requisites and skills required to secure a career in Ethical hacking.
Prerequisites for an Ethical Hacking Career:
Understanding the prerequisites might be one of the most difficult things for a newbie. This article will serve as an ethical hacking training glimpse and assist you by correctly classifying the many requirements for a successful career in ethical hacking.
Some requirements are as follows:
TCP/IP, OSI, and other crucial models.
Three-way handshakes.
Working of Ports and IP.
Public-private addresses.
Working on DHCP and ARP.
Concept of subnetting.
Valuable skills for an Ethical Hacking Career
Now that we've established the qualifications, we'll look at the many abilities that will be necessary through your profession as an Ethical Hacker or White-hat hacker, regardless of your employment description or the firm for which you work. These abilities will be useful in any Ethical Hacking vocation on a day-to-day basis.
Computer Networking Skills: For any ethical hacker, computer networking skills are unquestionably the most essential. Simply defined, computer networks are the linking of many products and applications. These devices are commonly referred to as Hosts, and they are connected via various channels to receive and deliver data. Understanding the complete computer networking process provides a comprehensive understanding of how everything works and what weaknesses need to be addressed. The analysis is used to identify prospective threats. It also plans strategies to cope with them.
knowledge of Linux: The Linux kernel is the foundation for a number of open-source operating systems. Linux is free and maintained by a large community of developers and engineers because it is open-source. Under the GNU license, anybody can modify and update the Linux code and use it as they see fit. Because Linux is the most secure operating system, it is essential for any Ethical Hacker. Linux is the least prone to viruses, malware, and the majority of threats of all operating systems, making it excellent for Ethical Hackers.
Understanding Programming: In the context of computers, the term "programming" refers to the process of writing code for a computational device to assist it in carrying out certain commands. The field of computer science includes programming. As a result, ethical hackers must be proficient in programming.
They don't have to be programmers with a lot of experience. Simply understanding how programs operate and being able to develop rudimentary programs if necessary is sufficient. A variety of cybersecurity applications use Python programming language. Python is a very flexible and easy-to-learn programming language, therefore choose Python as your first programming language.
Application security knowledge: Application security refers to the protection of software application code and data from cyber-attacks and threats. All stages of growth, including design, development, and deployment, need this phase. Application security is a deep-dive technique. This technique aids in gaining a thorough understanding of the multiple vulnerabilities that expose the application or network to exploitation. Application security reveals the information needed to defend the application from intruders.
Opportunity for a career in Ethical hacking:
Ethical hacking as a profession is increasing at a quicker rate than in many other IT fields. Understandably, Cybersecurity and Ethical Hacking have been a fast-growing field over the past 10 years. Things will stay like this for another decade and beyond, as more businesses migrate to the digital realm, necessitating the hiring of additional cybersecurity professionals.
What Are Some Other Top Cybersecurity Careers?
Cybersecurity is a rapidly expanding and very well-paying sector with a variety of work opportunities. Which role do you think you'd be best in? Take a look at some of the other interesting cybersecurity jobs available:
Penetration Tester
Security Consultant
Network Administrator
System Administrator
Security Auditor
Cyber Security Specialist
Cyber Security Consultant
Chief Information Security Officer (CISO)
Final thoughts
It is a good idea to go through an ethical hacking certification training course from the GLOBAL TECH COUNCIL if you want to establish a successful career in ethical hacking. You'll learn all the ins and outs of the profession from the ethical hacking training, and you'll be able to jumpstart your career.