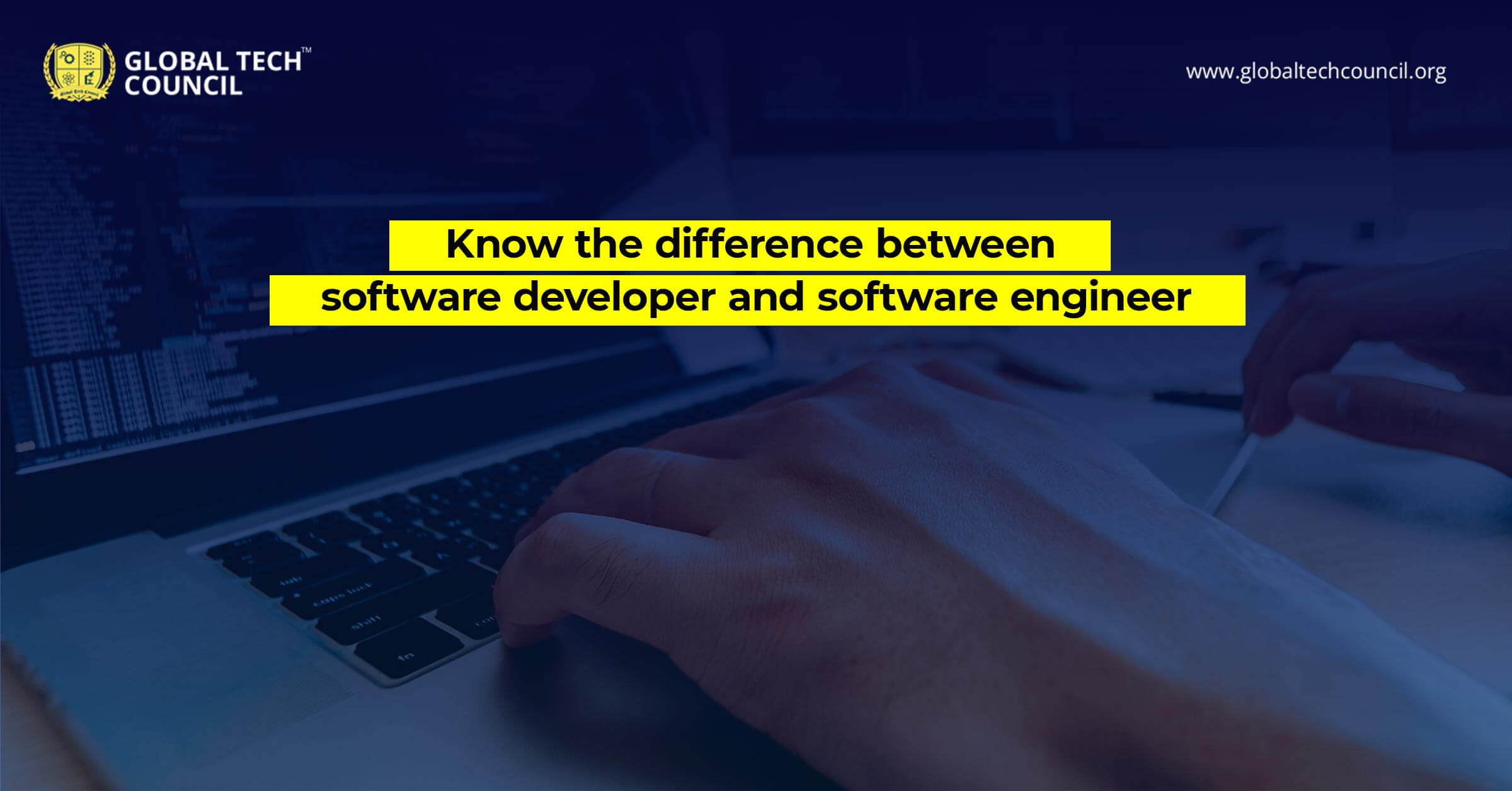 As we hurled towards a more digitized and technological era, we unlocked a new set of job opportunities for those interested in playing with software tools and resources. As a result, coding emerged as one of the hottest areas of interest for the young programmers who, without a single thought, chose the tech field for their future career-related expeditions.
After years of being at the top of the priority list of job seekers and job suppliers, Software Development and Software Engineering continue to grab a significant share of market opportunities even in 2022. Both the tech fields have always attracted young brains with their hefty packages, status, and potential. Interestingly, we often see people misunderstand software development, similar to software engineering. In contrast, the reality remains far from this popular notion. There is always a debate in the software industry if there is a difference between a software developer and a software engineer. Unfortunately, industries and employers have messed up the two distinct fields adding more confusion to the already unclear situation.
Where the work of software developers is limited and specific, the scope of operations spreads to a more extensive area for a software engineer. As per the Computer Science Degree Hub, software developers and software engineers differ in their functions. A software developer writes a program/code that performs an exclusive function. On the other hand, a software engineer needs to use engineering principles to create dedicated database infrastructures and software solutions. Here in this article, we will talk about who is a software engineer and a software developer while understanding the difference between them. So, let's start:
Who is a Software Developer?
A software developer is an expert who creates, designs, and builds high-potential mobile and desktop-friendly programs and applications for industrial use. They play a significant role in designing and program implementation. Software developers rely on creativity, intelligence, and understanding to develop exclusive applications based on the given instructions. Unlike software engineers, they do not have to apply engineering principles or concepts of scientific protocols for development.
Software developers collaborate with graphic designers, top managers, project leaders, marketing managers, and other essential team members to support their operations. They are responsible for developing an original software app for their clients. Interestingly, they are not only responsible for writing the code but are also expected to analyze the existing system, suggest improvements, and put in efforts to achieve them. An experienced software developer will use his/her creativity to develop an innovative solution restored to solve the issues faced by the customers. They should also be able to predict the problems that might arise in the future and try to offer remedial solutions for them in their projects.
Skills Required for Software Development
Good analytical skills for comparing industry requirements with software capacities.
Have knowledge about working with computer languages like Java, C++, and Python.
Possess experience in working with open source tools like GitHub.
Good communication and observation skills. They should be able to look into the tiniest of details.
Understand the code logic written in languages they do not have expertise in.
Who is a Software Engineer?
A software engineer is a professional who uses the core principles of software engineering in database infrastructures and software development ecosystems. They use mathematical analysis and computer science protocols to aid the design and development. A software engineer ensures the program works well with the hardware.
The work pursuit of software engineers is broader and more complicated than a software developer. They offer services in a more extensive field of operation and somehow aid the functions of software developers. Software engineers create a new dedicated suite of robust tools that help in software development while software developers use these tools to execute their plans.
Skills of a Software Engineer
Well-acquainted with pattern design to build reliable and error-resistant channels.
Strong technical knowledge and experience in working on diversified projects.
Create deployment channels with high scalability to promote continuous working.
Capable of using experimenting with automation via multiple tools.
Expert in designing and controlling robust IT infrastructure, big data storehouses, and cloud-based ecosystems.
Difference Between A Software Engineer and Software Developer
Educational Qualification
The primary educational requirement for becoming a software developer is a bachelor's degree. Having additional degrees related to software development specializations in IT or programming gives an edge to the job seeker. One can choose to opt for information security certifications or cyber security analyst certification for better prospects.
However, in the case of software engineering, students need to have a bachelor's degree in software engineering or computer science engineering. Employers give more importance to those who possess master's degrees in the field. Any extra educational knowledge in the specialized areas of the sector always fetches good scores for people.
Work Scope
As mentioned earlier, the responsibilities and operations of a software engineer are more diverse and complex than a software developer. A software developer is responsible for creating a software program based on the client's requirements. They interact with other team members to give the final touch to program development.
On the other hand, software engineers are the pillars upon whom the entire program development cluster rests. They are the architects of a software solution and develop an outline specifying the tasks to be performed by the other people involved. They utilize the principles of computer science to create the necessary software infrastructure. They design the tools which developers eventually use for designing the software applications. With network security certifications, a software engineer can ensure high-end security within the newly-designed infrastructure.
Job Status
While both jobs have their importance in the software development industry, the position of a software engineer is slightly higher than a software developer. The complexities of software engineering make it a hard nut to crack and highly competitive. As a result, there exists a sharp difference in the salary bar of a software engineer and a software developer.
The demand for a software engineer is higher than a software developer, making it a popular hunt for job employers. A software engineer can climb the ladder of success and become the chief software engineer and lead software development engineer. On the other hand, the career path of a software developer moves swiftly as and when they acquire the necessary skills.
Conclusion
Working within the technology space can be pretty challenging for us as the sector is highly dynamic, competitive, and edgy. Gaining exposure to coding, software engineering, and programming can help you find an excellent software developer or engineer job. While both the fields have their share of perks and limitations, they provide tech-savvies an excellent exposure to the dynamics of the tech world. The future belongs to technological developments and innovations. So, it entirely depends on your interests to opt for either of the careers of software developers or software engineers. If you are looking for the best online certificate programs related to the programming sector, you should always go for trusted platforms that offer value for your money.