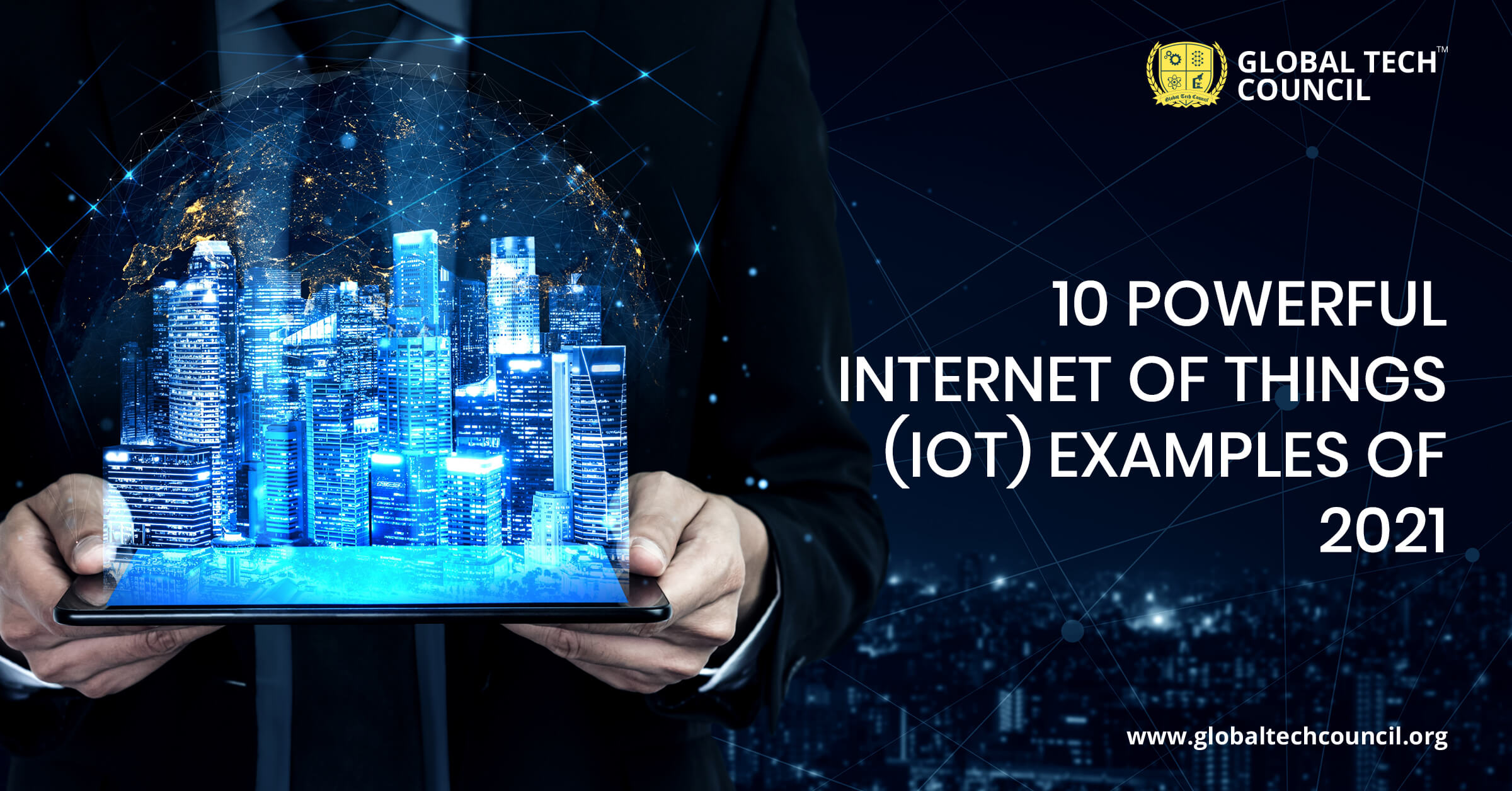 The popularity of the Internet of Things (IoT) is increasing day by day. The Internet of Things, with its massive and efficient applications, is ruling the world. It still has the potential of bringing a revolutionary change in the industries.
IoT application in daily life is effectively changing the living standards and way of working worldwide. IoT is an ecosystem that gathers the data to manage the core works appropriately without any human intervention effectively.
According to IoT developers, many industries are adopting IoT for their organizations' smooth and proper functioning. People are becoming more fascinated by the numerous benefits provided by the Internet of Things. They are adopting these smart gadgets to improve their working standards with effective cost management.
The importance of IoT is growing at a faster rate. It makes our lives better in so many ways with its practical functions for industrial and everyday use. People are becoming more and more inclined towards these smart gadgets.
Furthermore, no matter what type of smart IoT application is being used, the information and convenience provided by these gadgets save you time, money, and a lot of worries. IoT helps you to work smarter, live more thoughtfully, and gain complete control over your lives.
Powerful IoT Examples in Real Life
Here, we have listed some of the expected IoT examples that can be experienced in real life:
Home Automation
Home automation is one of the best examples of IoT applications. IoT technology is gaining popularity by providing great comfort in our day-to-day life. The interconnection between the electronic gadgets makes it easy to operate them remotely, making daily tasks more straightforward and more accessible than ever before.
However, despite a broader scope in home automation, IoT technology is not being used to its full extent because many people can't afford it due to its higher installation costs.

2.Biometric Security Systems
Many industries are introducing Biometric security systems to ensure the access of information and control rooms to the authorized personnel only. Furthermore, biometric systems use fingerprints, voice, eyes & face as the factors of recognition.
This introduction of biometric systems has improved the overall security standards of different organizations. The reliability of this IoT-based security system is eventually higher than that of the manual approach.
3.Industrial Asset Management
Efficient asset management is necessary for the proper control of resources. IoT-based asset management solutions have made it easier for different industries to improve their cost control methods.
However, proper asset management helps the industries trace the damage and loss of their tools and equipment. With the help of this prior knowledge, they can further resolve the upcoming issues at an early stage without spending higher maintenance costs.
4.Industrial Process Automation
The manufacturing industries that tend to perform recurring tasks manually are prone to mistakes. Furthermore, the manual approach of doing tasks is always tricky and time-consuming. This is where automation proves to be helpful.
Furthermore, the introduction of IoT technology in these manufacturing industries can ensure production efficiency with uniform productivity and product quality throughout production.
5.Outdoor Surveillance
Outdoor surveillance is the most critical example of IoT applications. If the outdoor camera is enabled with an IoT application, it can help you trace whether there's an intrusion in your house or someone is standing at the door. Advanced IoT technology can also predict who is at the door through face-mapping technology. This technology gives you control of your house remotely. It is also helpful in preventing mishappenings.
6.Smart Lighting
Bright lighting is another IoT example that is gaining popularity gradually. This application of IoT connects the bulbs and tube lights through WiFi. As a result, they can be switched on & switched off remotely.
These devices can be controlled by voice, and the power consumption of these devices can be traced out easily by using IoT technology. This, in return, also helps in reducing power consumption.
7.IoT Data Analytics
IoT can be greatly useful in analyzing the different data types and various data sets. Businesses use IoT applications to determine patterns and trends by analyzing different structured, unstructured, and semi-structured data sets.
The introduction of IoT in data analytics has proven beneficial to different sectors in determining growth factors.
Businesses can use this data in growing operational efficiency and creating business value.
8.IoT Tracking & Monitoring System
The IoT-based Monitoring and tracking system includes vibration sensors and sound sensors developed to ensure the safety and security of valuable devices, files, or even people. IoT Monitoring and tracking systems can be used for both business and personal purposes. This system can also help track the vehicles. Accidents can be easily detected by using high-sensitivity vibration sensors, and the information is sent to nearby hospitals and police stations.
9.Industrial Security & Safety
Different manufacturing industries are prone to hazardous accidents, but implementing IoT-based security systems has become easier to maintain safety and security.
These IoT-based sensors and cameras can help track and resolve the problems early before creating hazardous damage to the workforce and the machinery.
10.Smart Agriculture
Smart agriculture is one of the most innovative approaches to the application of IoT-based technology. Using the IoT-based irrigation system, the farmers can get assistance in growing quality crops.
What's more, the sensor detects the moisture of the soil and the climate conditions, according to which it determines the precise amount of water needed by the crops. This helps the farmers in saving water and growing healthy produce.
Conclusion
IoT is slowly taking over control through its vast area of application in broad fields. The application of the Internet of Things is growing in our daily lives. The application of IoT is the best example of the technology's enormous potential.
Technology is playing a vital role in this competitive environment. We will experience the IoT ecosystem developing further to make our lives simpler, easier, and remotely controllable in the coming future. According to IoT professionals and developers, IoT implementation will help businesses stand firm in the increasingly competitive environment.