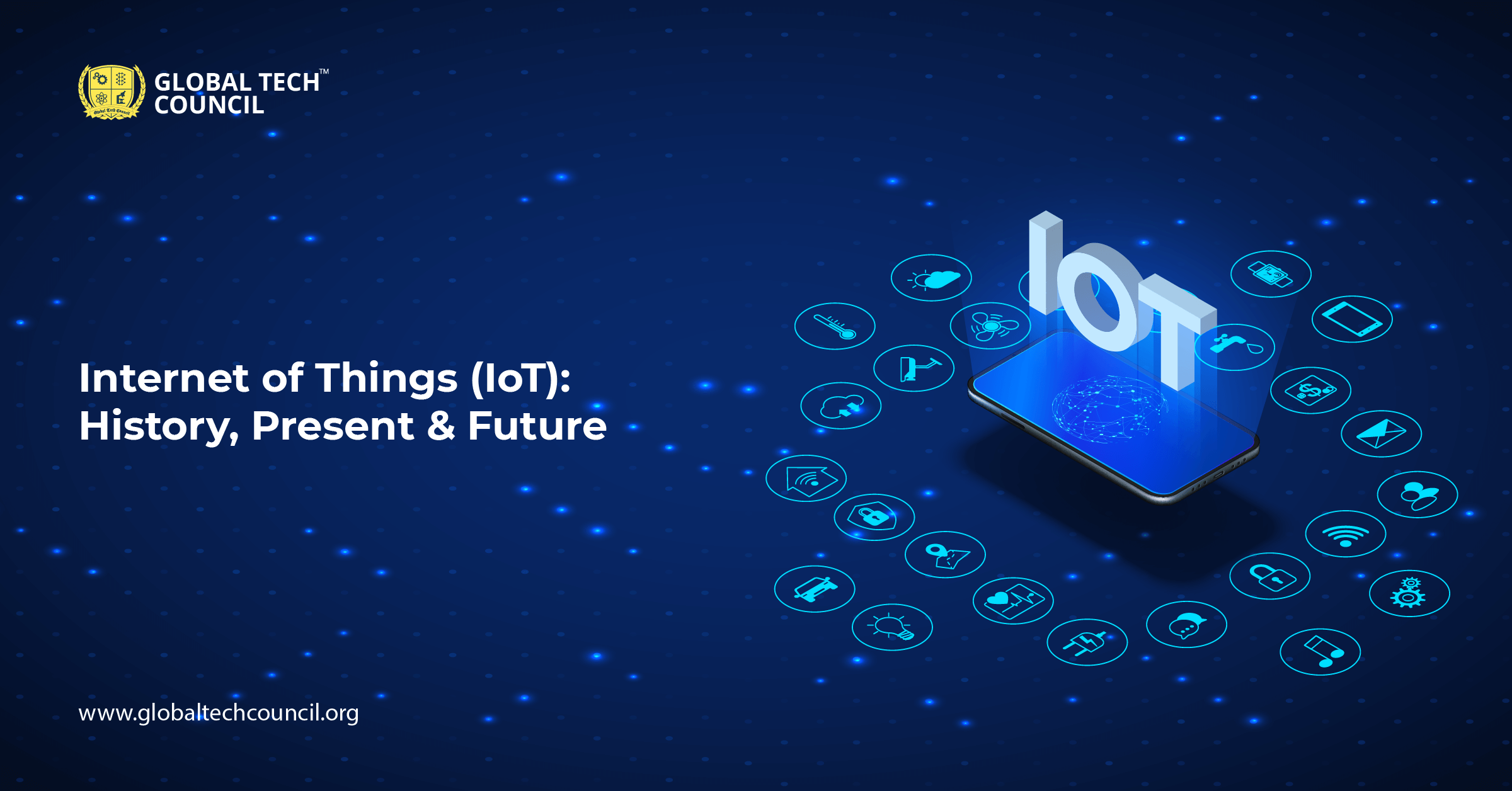 IoT is the loudest and the craziest buzz in the town presently, all for good reasons. It is an exponentially growing phenomenon taking every industrial and financial sector by storm, proving its potential, and leveraging support for unraveled opportunities. Using an integrated mix of numerous programs and applications, the Internet of Things (IoT) redefines the usual concepts and unleashes their capacities by adding an element of "smartness." to them.
The system consists of a diverse web of interconnected devices that retrieve and share data to provide a well-rounded consumer experience. It uses commonplace equipment with a technology twist to make it as excellent as any complex device explicitly designed to address many difficulties. If you ask Millennials, they would readily say that it is a blessing to exist in a world of IoT-connected gadgets.
Introduction to IoT
The Internet of Things, or IoT, is a technology that works with a broad variety of devices to combine the power of numerous technologies that come packed with excellence. IoT devices are equipped with dependable sensors and software to collect consumer information and transfer it to the cloud, where it can be retrieved and used by other gadgets.
According to some Certified Internet of Things Experts, the core IoT infrastructure strives to render a user-centered interface for managing everyday activities. As a result, you can find IoT application in trivial devices such as a smartwatch and complicated ones like an automated computing machine/equipment within an entity. These devices collect vital information and use cloud computing to detect consumer patterns. The information is then embedded into resources using machine learning.
History of IoT
The birth of the Internet spawned a slew of new technologies, like IoT, that use vital information to provide improved services. Though the Internet of Things has been there since the 1960s, the world saw its first IoT-linked gadget only in the 1980s. A group of local developers managed a Coca-Cola vending machine linked to the web at Carnegie Mellon University. The machine utilized integrated microswitches and an internet connection to maintain track of the cooling and supply of cans in the vending machine. The gadget encouraged programmers and businesses to further their research and develop advancements in the same field.
John Romkey invented a similar product in the early 1990s to link a toaster to the internet using the TCP/IP protocol. A year later, another venture under IoT Certification was launched at the University of Cambridge, this time with the very first web camera prototype, demonstrating the IoT's tremendous opportunity. When professional technologist Kevin Ashton popularized the phrase "Internet of Things" in a seminar in 1999 to illustrate the complicated system of achieving operational excellence by linking various devices, it sprang to prominence. Even though the conference was about supply chain management, the name Internet enabled the system to acquire traction in the headlines.
The inaugural Internet of Things summit took place in Zurich in March 2008. The event saw participation from academicians, industry experts, and professionals. Surprisingly, IoT was also named as one of the six revolutionary civil technologies by the US National Intelligence Council the same year.
Present of IoT
The insane popularity of IoT speaks volumes about its present position. It is at the heart of several developments, projects, and innovations. Several IoT-enabled products have become household names, saying loudly about their current status among customers. There are about 10 billion active IoT devices worldwide, and more than 83 percent of businesses have increased their technical efficiency by incorporating IoT technology into their products. As its impact on people's lives changes, the Internet of Things has been dubbed "the next wave of innovation."
However the current situation encourages the expansion of IoT-based businesses, the system's cyber security risks are a growing concern for experts. Nonetheless, the near future is focused on achieving development in various areas, continually leveraging IoT to enhance services and implement it into goods.
Future of IoT
Given the current level of IoT and its unlimited potential, the future will bring countless opportunities for IoT in many areas. The current market income for the IoT sphere is $212 billion globally, with 10 billion active linked devices, and projections indicate that the domain will perform at a higher level soon. Additionally, by 2025, the quantity of IoT linked market is expected to reach 38.6 billion, demonstrating the IoT ecosystem's fast expansion worldwide
Here are some potential IoT uses in the future:

Healthcare
IoT can play a significant role in enhancing the efficiency of the healthcare sector. It has proved to be one of the best tools for the healthcare industry and shall continue to do so in the future. The technology helps offer advanced services to patients, doctors, and researchers within the field. This includes intelligent diagnostics, tracking health, records management, etc.
The use of diagnostic gadgets that run 24*7 helps to give a clear picture of the patient's health. It is more speedy, accurate, and cost-effective when compared to manual diagnosis. IoT will expand the scope of the healthcare sector by bringing it closer to the users, irrespective of their geographical locations.
Agriculture
IoT can aid Information and Communication Technology in achieving smart farming targets. Using IoT devices, experts can observe crop fields using sensors. The technology can quickly assess the soil, humidity, and temperature, which eventually helps to increase productivity. It also supports the automated irrigation systems for making efficient use of water. In the coming years, we will witness growth in the use of IoT for agriculture purposes.
Industry
Various reports suggest that IoT will continue to empower the industrial sector. The core IoT fields, such as manufacturing, retail, transport, etc., will expand their dependence on the technology for everyday operations. The use of IoT to develop products satisfying users' requirements will be in focus. Smart products range will witness new and advanced changes in them. Also, business houses will shift entirely to a more digitalized, interconnected, and innovative cluster empowered by IoT.
Retail
For consumers to become cashless, smart retail is already on the way. Amazon Go illustrates what we might expect from the IoT ecosystem in the coming years. Customers will just enter the store, select their items, and walk out of it without waiting in queues or paying. With just the aid of a virtual shopping cart, the users will be free from all the hassle.
Telecom
Many organizations began testing 5G in 2020. Interestingly, the IoT will not emphasize removing the current channels rather, it will strengthen them using the advanced infrastructure. For example, 5G would allow lightning-fast data transfer in and out of cloud servers. IoT developers will continue to strive to offer a more immersive experience.
Others
Additional IoT-based solutions are on their way to being added to smart homes. Smart homes will leverage constant information flow to strengthen their families as they develop relaxation, comfort, and security-related technologies. Essential elements such as thermal interception, wireless sensors, and even garden regulating systems, in addition to a few digital gadgets, will assist owners in having total management over the house and its components.
Conclusion
The Internet of Things (IoT) is a network of networked devices that share information. Families, businesses, colleges, and countries may benefit from an IoT system. The first linked network, ARPANET, marked the beginning of the Internet of Things. With industrial, medicinal, and personal requirements, the Internet of Things is quickly pushing its way into every facet of human existence.
IoT devices will evolve to meet a broader range of purposes with time. It is safe to infer that IoT will be here to stay and shall continue to make successful streaks. Experts are ready to enter the dynamics of cloud computing and Machine Learning sector so as to participate in IoT's long-term viability. If you are willing to unleash the potential of this thriving industry then you should learn more about it through IoT courses.