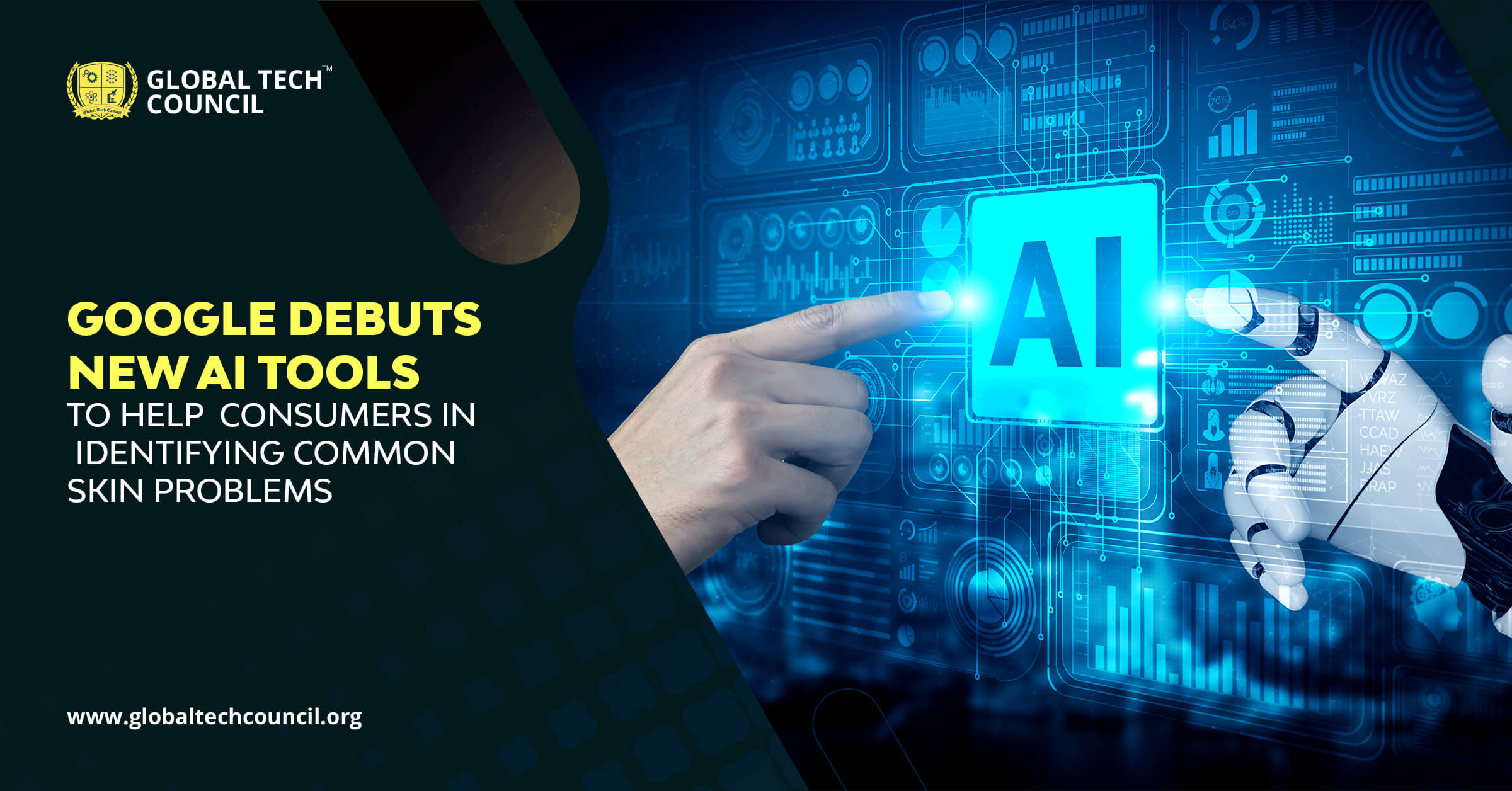 Google has embarked yet another victory in the world of AI. At its annual I/O developer conference on Tuesday, it previewed the latest developed AI technology to detect people's skin problems and diseases.
This newly launched technology will help people to detect their dermatological issues easily at home. The AI technology works by analyzing the users' photos and runs through the list of possible dermatological diseases to match.
The development comes as a new benchmark in the evolution of AI technology to make people's lives easier and simple.
How do AI dermatologists work?
Now you can detect your skin-related problems easily with Google's web-based AI-powered tool. All you need to do is upload well-lit three images of your hair, skin, and nails. The tool will also ask the user a series of questions related to symptoms and skin types to narrow down the results.
The AI-powered tool then analyzes the results and matches them with its data of 288 possible reasons. It will then present you with the most relevant result according to the data provided by you.
The tool will display dermatologist-reviewed details and answers to frequently asked questions for each matching condition, as well as related matching photos from the web. Users can either save, erase, or donate their findings to Google's research efforts.
The concern of privacy came to light as soon as the new technology was launched. Google clarified that there is no risk of privacy issues as the users' data will be encrypted in transit and stored securely at rest.
Bui said, "Google doesn't use the data to target ads."
Though it is a revolutionary technology, the company is not yet ready to seek FDA approval. Bui said, "This is currently not a clear-cut path for this technology."
Google considers this technology as their first consumer-facing medical device. Approximately 2 billion people suffer from skin diseases across the world. But there is a shortage of resources and specialists to cater to each person's needs. This is where the role of the Google AI medical device comes into the picture.
With the help of this tool, people can easily identify their problems which will help them make informed decisions.
AI tool for TB screening
TB infects 10 million people every year. Some cases go undetected and therefore unattended. To help people identify if they have TB symptoms or not, Google came up with another AI tool to detect TB from chest X-rays.
The tool will help people save the troubles and cost of several tests. People can know if they have TB symptoms or not and then decide how to proceed further with the medications.
Google, in recent years, has been pursuing the health care and wellness sector. It aims to bring about a revolution by powering health systems with AI technology.
Conclusion
Google's development in AI-powered technology to revolutionize the health system is a significant step. The recent development of machine learning-enabled screening tools for diabetic retinopathy and using smartphone cameras to monitor heart and respiratory rates prove that.