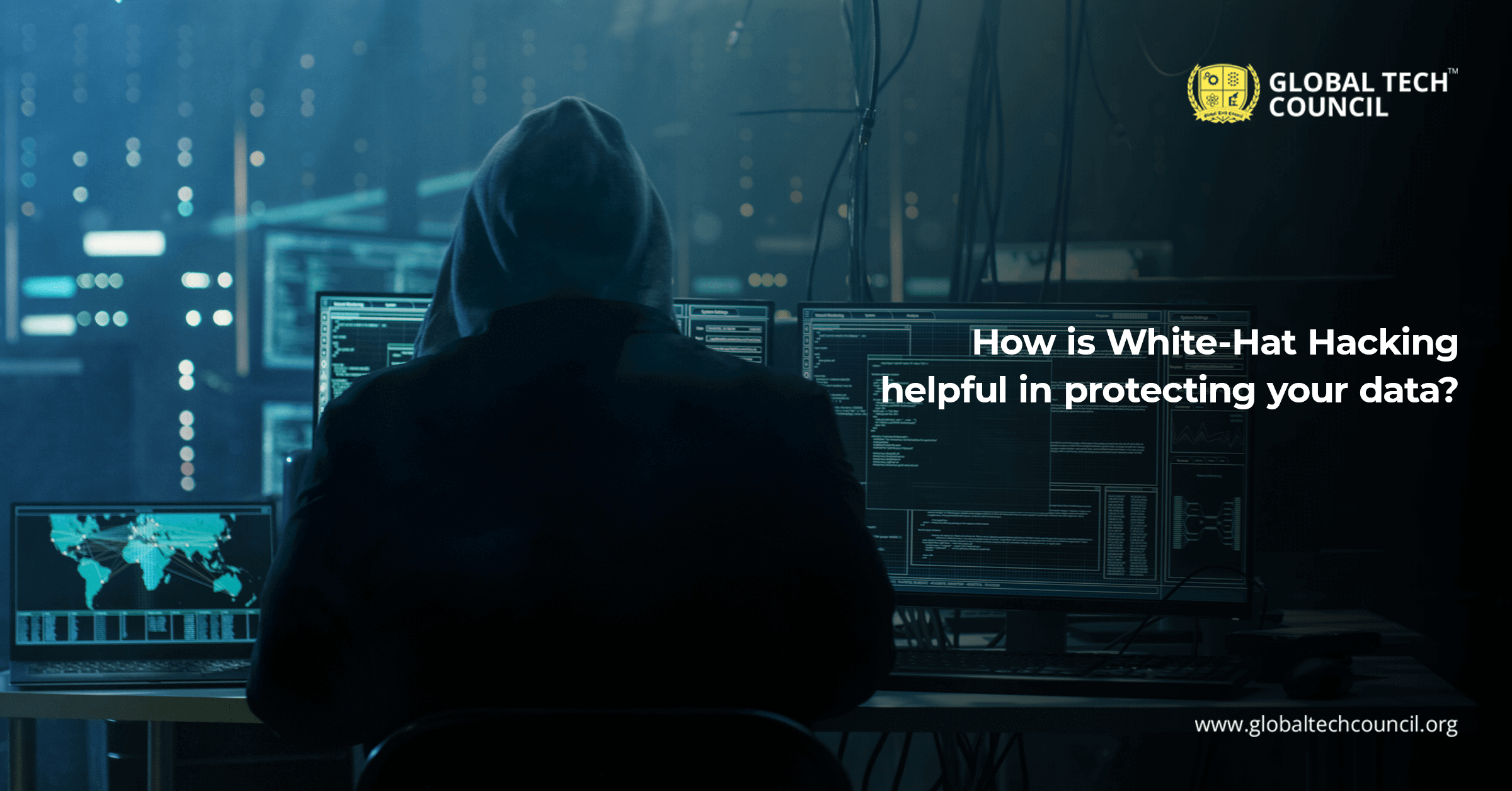 Most people refer to hackers as devious web "bad guys" who steal essential data from individuals and companies. And, they are not wrong, though, as the number of black hat hackers is increasing more and more. But, they are not the only existing entities in the hacking space; there are quite a suitable number of "good guys," as in white hackers. In fact, ethical hacking training is one of the leading areas to which today's youngsters are most drawn.
And, it is a good thing as the risk of a data breach can lead to huge reputation, property, and monetary losses for cyber victims. Hence, having a stable workforce in ethical hacking can help in building a secure internet space for everyone in general.
So, if you have an interest in learning about what white hat hackers are and how they can secure your data, then you have found the right content. Also, you can take up ethical hacking certification training if you want to learn the skill. 
A brief on the space of ethical hacking
An ethical hacker or white hat hacker works by bypassing the security model of the respective business they are working for. By doing so, they discover exciting loopholes and weak points that a possible cyberattacker would try to breach. Here, the goal of practicing ethical hacking is to find all the ways and techniques attackers can possibly use to get into the company's database.
In this case scenario, discoveries of vulnerabilities usually take place by uncovering the flaws of hardware or software. Also, scanning poorly installed and maintained system configurations helps in detecting the weak points to work on. Having proficiency in ethical hacking allows professionals to observe every little detail of the business security model and overall system. Thus, ethical hackers have an important place in the workforce of a business.
Ways white hat hackers use to protect sensitive data
Interestingly, the first step an expert ethical hacker will take is to try damaging the organization via network breach. But, it is essential to note that this practice is hypothetical. Here, the expert's primary goal would be to check the security failures within the organization's system and create solutions to deal with them. This way, your business stays ahead of any possible cyber attack in terms of security.
Furthermore, white hat hackers you hire will frequently run deep network scans to keep a check on malware invasions. Hence, preventing black hat hackers from trying to fool the employees and lure them into clicking deceptive links. In fact, many companies seek individuals with ethical hacking certification training to enhance their network protection. Thus, they don't have to face frequent downtimes or experience any kind of disrupting issue with their websites.
Hackers are aware of the fact that it can get really challenging for them to invade a large organization's network or system. It is because such companies already have an expert team with white hat hacker certification to take care of cyber issues.
Also, they know that small-scale companies possibly do not have all the resources to detect each security vulnerability. Hence, they target these companies. Thus, it becomes crucial for every business to invest in tools and security systems to deal with malware and other cyber attacks regardless of size. In fact, hiring a freelance cybersecurity expert who has completed ethical hacking training and has adequate experience can be a cost-effective solution for them.
What are the drawbacks of white hat hacking?
Though ethical hacking certification training allows individuals to access the network space deeply, there are still some limitations. Let us explore a few of them:
Time limitation
Availability of time is the most significant difference between black hat hackers and white hat hackers. Here, malicious hackers tend to get infinite time to do their deeds, but good guys have to work under time restrictions.
A white-hat hacker might get a day or even a few weeks to get their job done. Basically, they suffer limitations due to cost, and staffing concerns. On the contrary, black hat hackers have plenty of time to make their campaigns successful. It could go from months to years. Thus, cyber attackers get the advantage of lending a number of attacks to invade their target network until they get success.
Moreover, today's technological environment and organizations are highly dynamic. Thus, a solution for configuration setting for last week's error won't be suitable for the present error. Hence time constraints on white hat hackers are a matter of concern.
Testing scope limitations
White hat hackers depend on pen testing methods that focus on scanning the organization's asset or environment, known as infiltration. But, this process makes up only a portion of an actual cyber attack. And the entire attacking process is termed a cyber kill chain. It refers to drifting throughout the systems and networks and then stealing the data out, termed as exfiltrating. During pen testing, these areas are left out mainly because they can impact organizations' security significantly.
Conclusion
Though there are a few significant limitations when it comes to white hat hacking, it is the best way to secure your online data at present. Also, the launch of multiple high-end tools dedicated to ensuring maximum security of the networks can double down the protection that ethical hackers provide.
Furthermore, the cyber security and organizational space are continuously evolving, and hopefully, current limitations won't even exist in the future. Hence, joining an ethical hacking certification training can be a good career decision. Also, you'll be able to protect your sensitive data at the instances of high cybercrime risks. More so, accessibility to certification programs that offer high-quality, updated, and reliable course work has become more accessible due to e-learning platforms. So, join a good ethical hacking training resource without making much more delay.
If you like to read educational and informative content like this, then follow the GLOBAL TECH COUNCIL. The site keeps you updated with what's happening around the tech world.