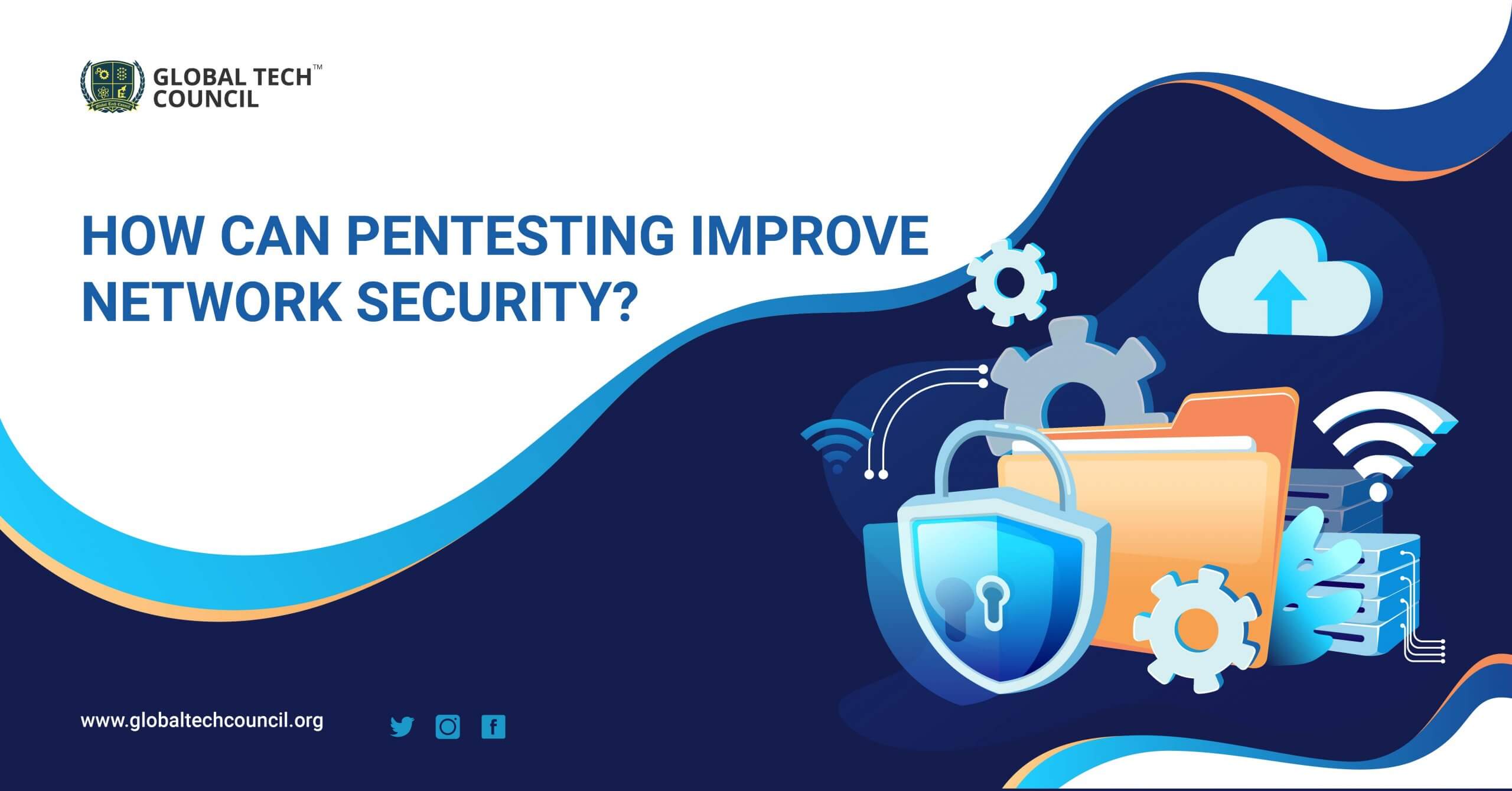 Penetration testing or pen-test is a form of ethical hacking that businesses use to secure their network system. In the current digitized scenario, chances of illegal data breaches, hacking, and other cybercrimes are more prevalent. Hence, penetration testing has become of utmost importance for businesses or other organizations that are data-driven. A certified pentesting expert has the expertise to use numerous methods to scan the potential vulnerabilities of a network. This is why there's a high demand for professionals with penetration testing certification in the field. 
The article shares a detailed explanation of pen testing and the methods experts use to secure networks. So, if the content interests you, keep reading ahead and enhance your knowledge on the topic. Let's begin.
Explain network penetration testing in details
In simple terms, penetration testing is a process that a hacker stimulates to breach a network, connected devices, business website, or network application by launching an attack. Here, the purpose of doing so is to detect security issues ahead of the cybercriminals by carrying out an exploit. Further, the pen-test identifies and discovers real security problems and reports all the possible manners hackers might use for network exploitation. The consistent pen testing will notify the businesses of the places where network weaknesses are present in the existing security model.
One of the best examples to explain penetration testing in the area of business is automobile testing. Here, vehicle manufacturers have to test new car models before launching into the market to ensure nothing goes wrong. For this, they have to put the vehicle through simulated accidents to measure the effects and safety for passengers. Further, they provide better functionality and other safety tools to remove risks in case of a real accident. And the penetration testing follows a similar process but for networks.
It is just an overview of the phenomenon of pen-testing. So, to understand the concept of methodologies better, you can take up a good pen testing course.
How is penetration testing used for the improvement of network security?
There are a number of methods that a certified pen-testing expert uses to perform effective pen-testing. Depending on the penetration testing certification and network type, you will learn a few or all the methods for this procedure. Let us explore what they are:
BLACK BOX
A BLACK BOX penetration takes place without having any knowledge of the network's technical aspects. Also, there's a need for penetration testers to perform this type of test. Doing so will help you conduct extensive network exploration to find out the suitable way to design a simulated attack. Moreover, BLACK BOX pen-testing is a form of highly-realistic network exploitation. Usually, businesses make use of this method to stay ahead of the possible illegal approach of hackers.
It's not hard to learn a Black Box methodology for pen testing, as today, there are multiple resources to learn from. In fact, with a simple Google search, you'll be able to discover the most suitable pentesting course available for learners.
WHITE BOX
Another method is the WHITE BOX pen-testing. It takes place when network experts gather every information and data about the network as well as its architecture. Further, this type of penetration testing resembles an audit and offers a comprehensive approach toward security testing. In general, businesses or organizations desire to confirm the safety of each aspect within the network. Usually, WHITE BOX pen testing consumes comparatively more time to complete the process than other methods.
GRAY BOX
The certified pen-testing expert uses the methodology of GRAY BOX depending upon a network's internal information consisting of user privilege credentials, technical documents, and others. Further, on the basis of collected internal information, experts can launch a highly worked network attack. It helps them to learn what hackers might do after gaining access to vital data. Here, GRAY BOX pen testing is the general procedure that offers comprehensive safety testing that takes less time than the WHITE BOX testing.
So these are a few of the prime methods that penetration testing uses. Aside from this, other methods like packet sniffing, intrusion detection, etc., are other tactics that experts often employ to determine network security status.
Explain penetration test deliverables
Pentest deliverables comprise a report series that shows the steps to identify security issues at the time of testing. And ways to determine solutions for the issues. After the completion of penetration testing, the report lists network vulnerabilities. Typically, a penetration testing report consists of the entire project's review in detail. For example, process description of all the techniques and methods that were in use during the test. Additionally, it also defines priority-based security risk levels suggestions for error fixing and enhancing network security.
Furthermore, a report depicting process management is also available for experts to see. Such reports elaborate on the effects of security risks on businesses in non-technical terms. With the report, business leaders can assess obstacles in operation continuity and possible financial losses due to data breaches. Further, it might also contain details on IT investments helping in improving network security.
Conclusion
In conclusion, penetration testing is a reliable and worthy investment for businesses that want their network to be secure. It not only gives peace of mind to network-based businesses but also ensures a smooth everyday business operation. In fact, no business wants to face frequent service disruptions as they might result in huge monetary losses. Here, we can deem network penetration testing as the product that goes through thorough tests before their market release.
If you don't test the network environment and security controls before its implementation, ensuring security during cyberattacks will be impossible. More so, hackers will get excellent opportunities to manipulate the data they want for their personal gains. Thus, regardless of size, every organization must have a certified pentesting expert in their workplace.
For more informative and updated data on technology and relevant content, check out the GLOBAL TECH COUNCIL.