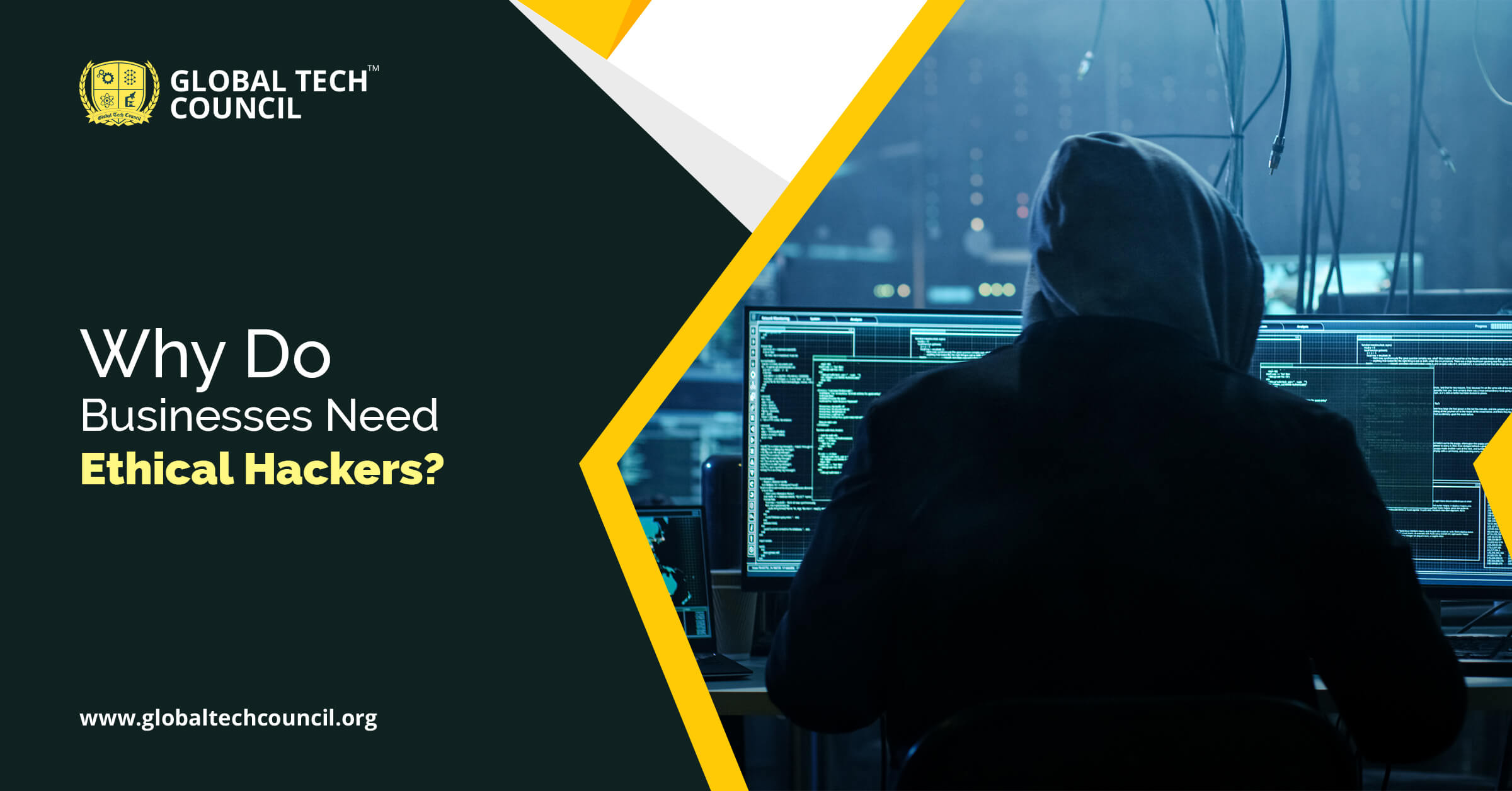 The term "hacking" refers to gaining illegal access to someone else's database or assets. A hacker is interested in delving into the minutiae of computer data servers to optimize and expand their capabilities. However, if executed with a license, hacking can be legitimate. Ethical hackers and certified ethical hacking are terms used to describe those who breach into a network with approval but without evil intent. They are the ones who save organizations from such illegitimate activities. So, in this article, we will be learning about "why we need ethical hackers."
Table of Contents:
Why Hire Ethical Hackers?
What do Ethical Hackers do for our business protection

They assist in Establishing a Strong Network
The dark web is well-known among ethical hackers
Ethical Hackers can Educate Employees about Secure Usage
Always on alert
Safeguard you from the Risk of Modern Technology

Conclusion
Why Hire Ethical Hackers?
Companies are under massive pressure to safeguard their business and their consumers against advanced cyber threats. Clients were never more conscious of the risks nowadays, thanks to regular newspaper headlines and new legislation. As a response, companies are being compelled to take cybersecurity more effectively, confront it head-on, and take the required precautions to safeguard their information from hackers (e.g., encryption, two-step authentication, and access control).
The importance that ethical hackers could bring to a company is a topic that is rarely discussed. The consensus is that all cybercriminals are nasty people. However, this is a blunder. Unlike their Black Hat competitors, White Hat hackers seem to want to apply their expertise in an unethical way and use their talents ethically to maintain corporations protection. They can be called in to examine and circumvent a company's protections, and instead of exploiting any weaknesses, they disclose them and offer advice on how to solve them.
What do Ethical Hackers do for our business protection?
Ethical hacking is becoming a widely used and preferred method of analyzing an organization's information security processes and procedures. It is used in conjunction with security assessment, red teaming, penetration testing, and risk analysis. Here are some key aspects to consider when you explore more about samurai hacking and its importance.
They assist in Establishing a Strong Network:
Hiring an ethical hacking group as part of your business team will aid you in developing a better and much more sturdy network infrastructure if you're a newbie to the commercial sector. Establishing a computer server with integrated security mechanisms will significantly lower your vulnerability to information breaches, and hiring white hat hacking experts will offer you a significant edge.
Representatives of the samurai hacker community keep good knowledge of a wide range of networks and are familiar with how they'll be built. These professionals can assist you in creating a system that is quick, accessible, and difficult to attack.
While inviting hackers to join your firm may sound unusual, the appropriate hackers can improve the protection of your business and connections. Using security experts to examine your cybersecurity measures is a terrific method to enhance and secure your company's network.
The dark web is well-known among ethical hackers:
Many malevolent hackers use the dark web to share code and communicate in order to plan cyber threats that aren't detectable in traditional ways. Ethical hackers are familiar with using and exploring the dark web, and they may be capable of detecting an assault before it occurs.
Ethical Hackers can Educate Employees about Secure Usage:
Qualified ethical hackers understand precisely what activities by workers can lead to risks. Therefore they can train a corporation's staff about what to conduct and what not to conduct while using company machines and sharing folders. By avoiding flaws before they occur, a trained team may safeguard a company from cyberattacks.
Always on alert:
Rather than sitting until your company's privacy is hacked and information is stolen, samurai hackers can uncover existing flaws before something takes place to risk your company's privacy—this aids in the prevention of a cyber assault before it occurs.
A data breach can cost a company large sums of money, if not millions. But if a company hires an authorized hacker who can find out where a network could be hacked and correct the flaw before any crime happens, a company may save a lot of money and remain profitable.
Safeguard you from the Risk of Modern Technology:
IoT with 5G Mobile communications is the upcoming big cybersecurity concern for 2021. With 5G Wireless networks slated to launch internationally in 2020, the Internet of Things will usher in a modern age of communication (IoT). This connection across numerous devices exposes them to external influence, cyberattacks, or an unknown app defect, exposing them to dangers.
Even Google Chrome, the biggest and most popular browser, was proven to have significant problems. 5G design is still relatively new in the market, and it will take a lot of investigation to uncover flaws that will allow the system to be secure against external assault. To prevent cyber-attacks, manufacturers must create sophisticated 5G network infrastructure with extreme caution.
Conclusion
Since the complexity of cyber threats has grown, the demand for ethical hackers and their importance around the world has grown exponentially. Companies can easily protect their brand by implementing a driven attitude and mindset on cybersecurity. That's all there is to it, guys! We've reached the end of this content. There are many certified ethical hacker courses available for interested people. They will get proper moral ethical hacking training that can be used to assist organizations in protecting themselves from dangerous hackers.